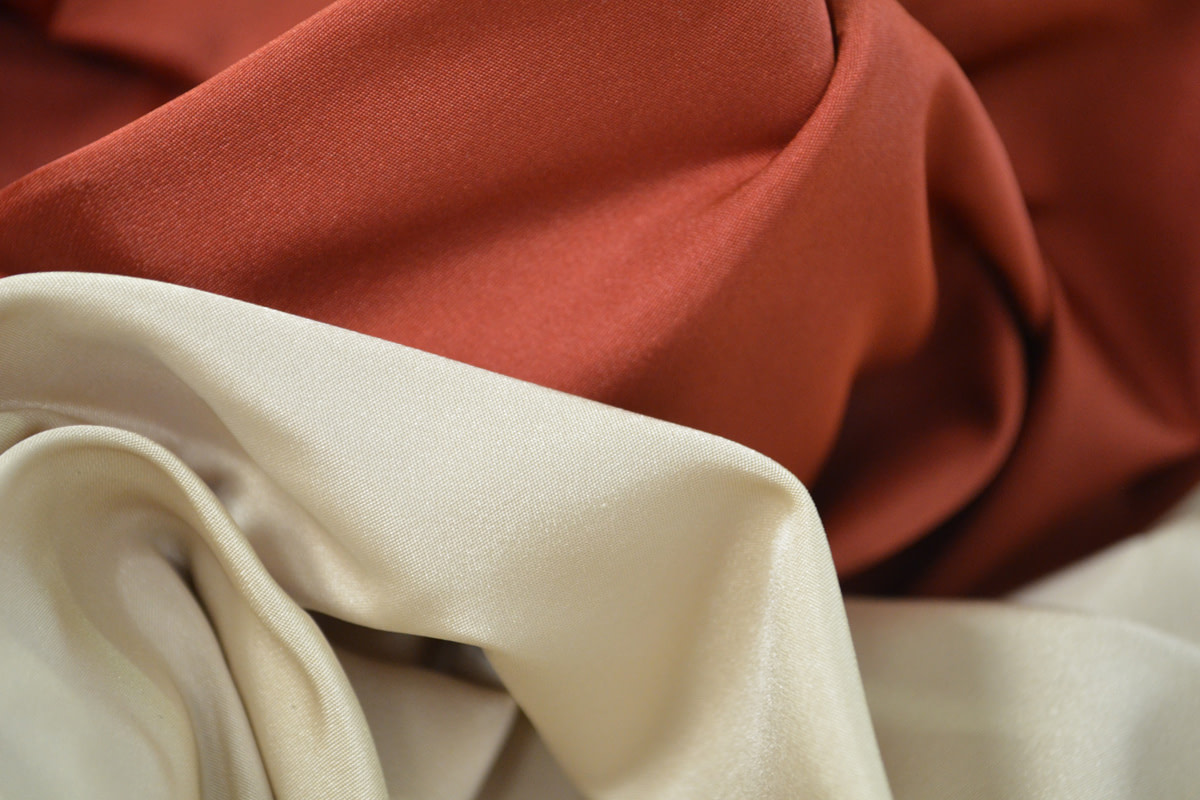 Radzemire fabrics
Buy online our top quality pure silk radzemire fabric.
Our apparel and fashion 100% silk radzemire, also called radzemir, radzimir or radzmir, is an elegant and luxurious fabric, with a twill weave, a structured hand and semi-lustrous appearance.
Made with yarn-dyed organzino in both warp and weft. Warp coverage three times greater than weft.
Suitable for skirts, elegant outerwear, structured dresses and bridal gowns.
Our stunning pure silk radzimir fabric is available in 22 beautiful solid colours, sold online by the metre.