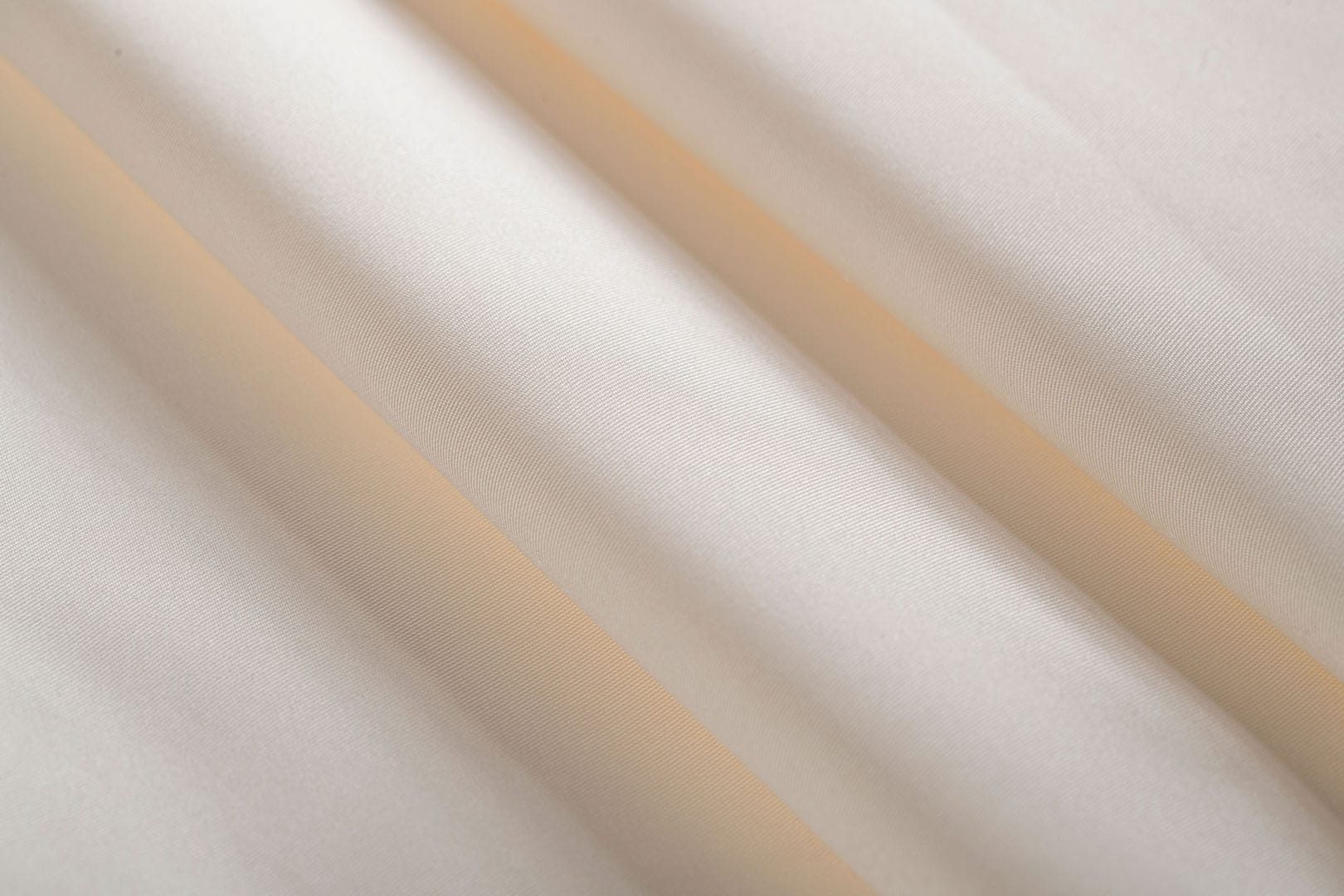 Mikado fabrics
Shop online our luxurious pure silk mikado fabric of the highest quality, made in Italy.
Mikado is a precious fabric made according to an ancient Japanese silk processing technique, which makes the fabric slightly grainy on the surface, but at the same time shiny and extraordinarily bright.
Mikado silk's dramatic behavior and exquisite folding capability work well for bold and structural pieces, like wedding dresses or elegant evening gowns.
Read more
The name of this precious fabric is the same term used to refer to the emperor of Japan.
The stiff drape of the raw silk in the warp plays with the softness of the weft.
The weave is double weft, the warp does not appear because it is used to give the support and stiffness typical of luxury fabrics. The weft softens and gives shine to the fabric.