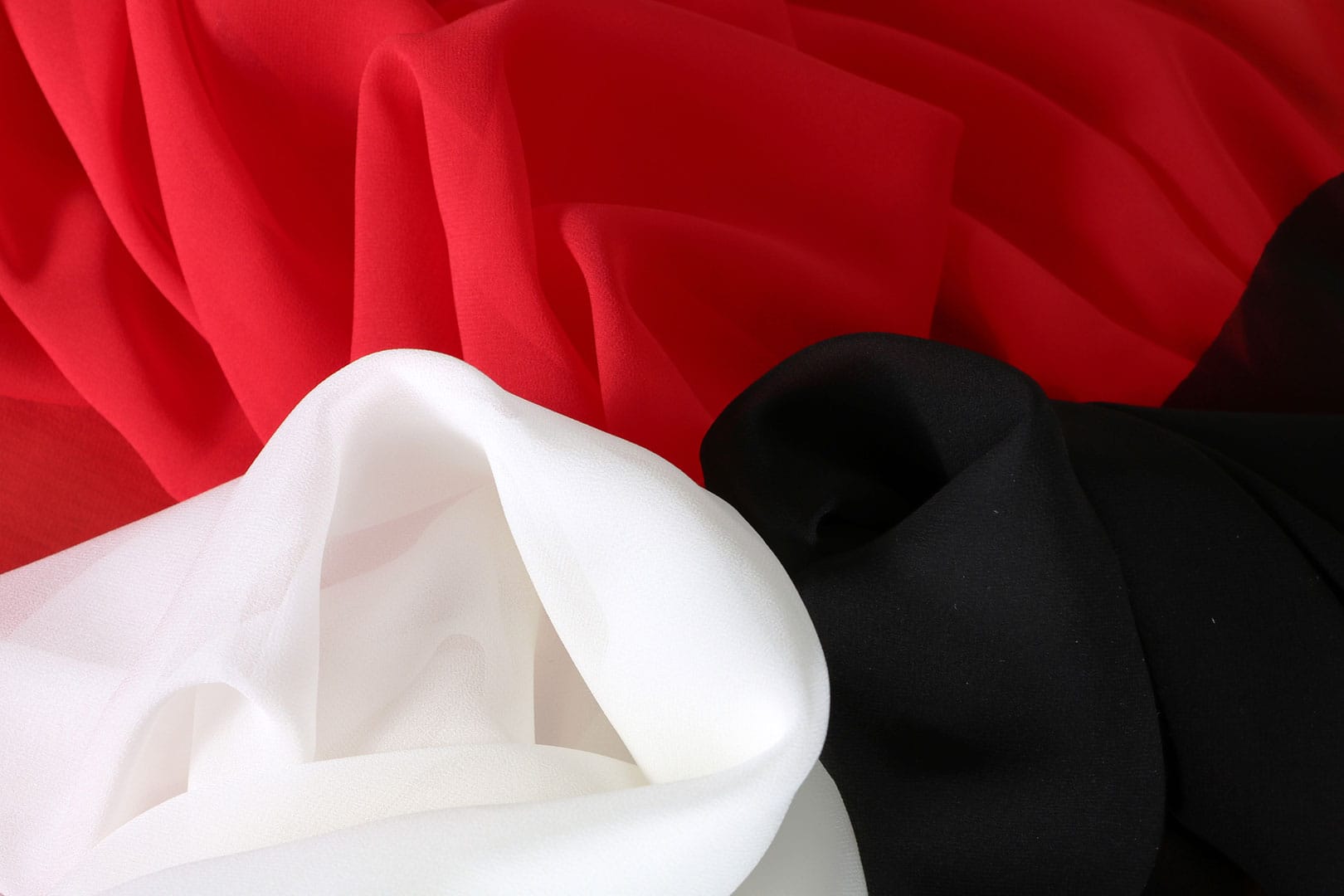 Georgette Bio fabrics
Shop online our premium quality organic silk georgette fabric, GOTS (Global Organic Textile Standard) certified and produced in Italy.
Our eco-friendly and sustainable silk georgette is a thin, semi-sheer and matte fabric, with a crepe appearance and smooth hand. Plain weave fabric.
It gives the opportunity to dress up in total respect of the environment.
Our bio silk georgette is suitable for making vaporous dresses with overlapping effects made by using more than one layer. Perfect also for blouses, bridal dresses and lingerie.
Read more
In order to produce our organic silk, all stages of processing, from the production of mulberry trees that feed the silkworms, to spinning, dyeing, weaving and finishing, are carried out without the use of harmful chemicals and in full compliance with the requirements of environmental and social responsibility. The GOTS certification issued by ICEA also guarantees the complete traceability of the entire textile chain, from the yarn to the final fabric.