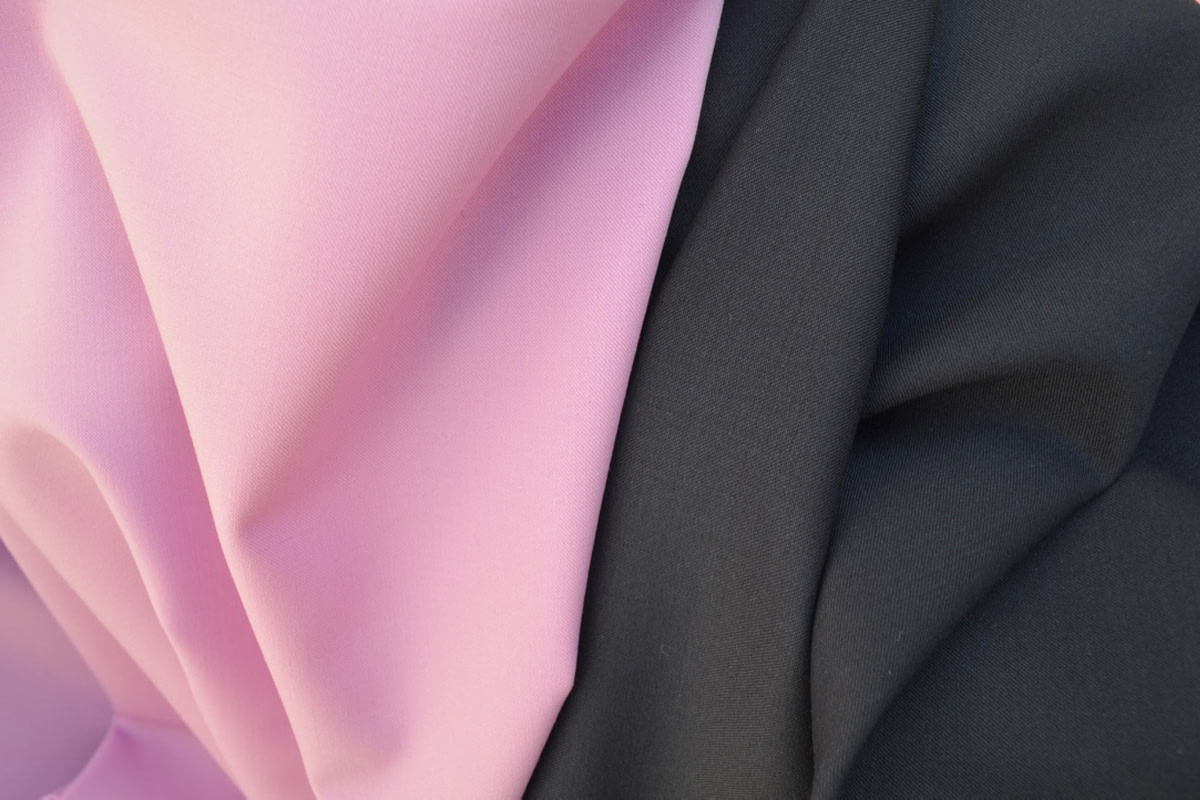 Gabardine Stretch fabrics
View fabrics
Shop online our top quality apparel and fashion stretch wool gabardine fabric.
Also known as gabardine diagonal weave or two-way stretch, it is a luxury and tightly woven 100% pure virgin wool fabric, featuring small diagonal ribs throughout.
Spun with very fine nylon and elastomer both in warp and weft, it is a truly comfortable fabric.
Smooth, but with a springy hand, it falls perfectly and holds its shape without wrinkling too easily.
Versatile and stylish, this fabric can be worn all year round and is ideal for tailored and fitted dresses, jackets, trousers , skirts and suits.
Our gabardine stretch is available in elegant solid colours, sold online by the metre.
77% WV, 19% PA, 4% EA
139 cm
317 g

/ m