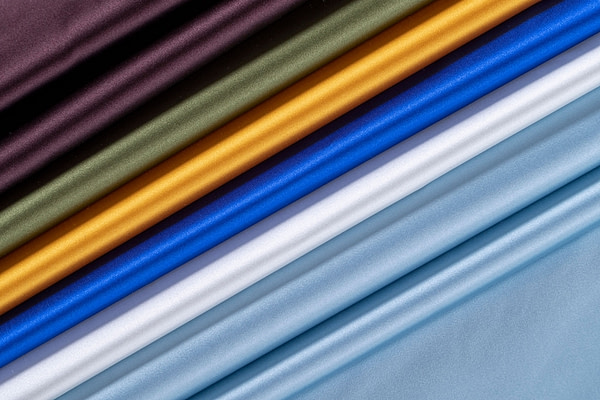 Duchesse Satin Fabrics
Shop online the highest quality pure silk duchesse satin fabric for dressmaking, fashion couture and bridal designs, made in Italy and available in more than forty plain colours.
Read more
Register to view prices, place an order or request free samples
Login / Register
What kind of material is duchesse satin?
It is a luxurious and elegant fabric made with yarn-dyed natural silk.
What makes it so unique is its compact semi-lustrous satiny sheen. The slightly firm hand that lends dramatic structure to a design is given by an artisan finishing process.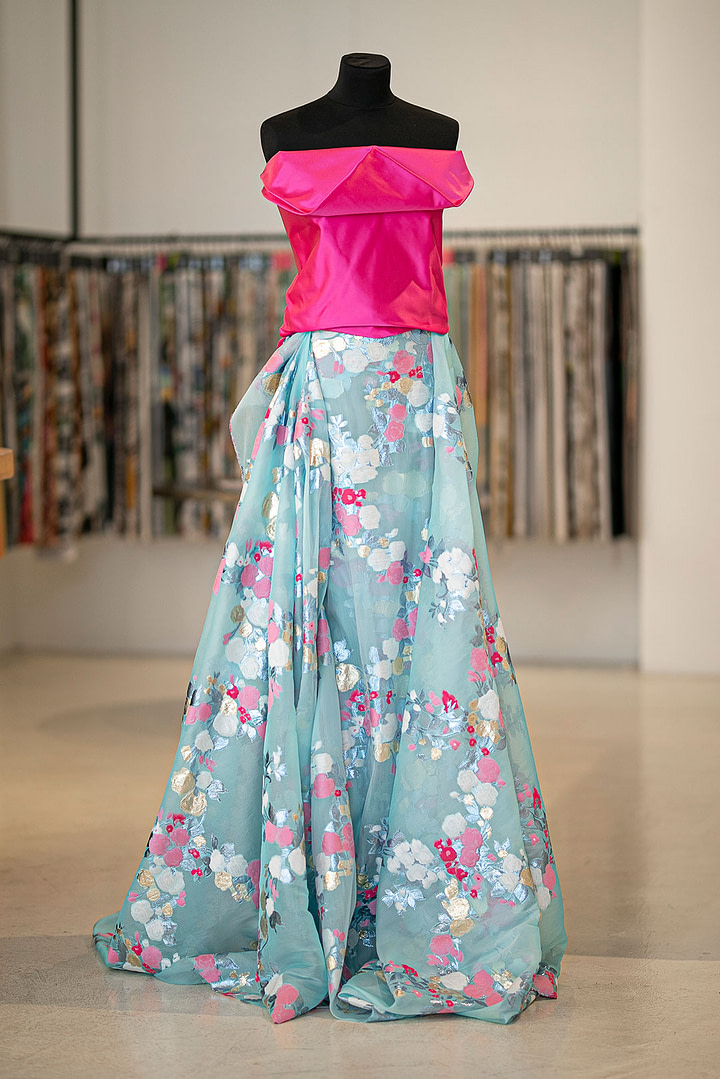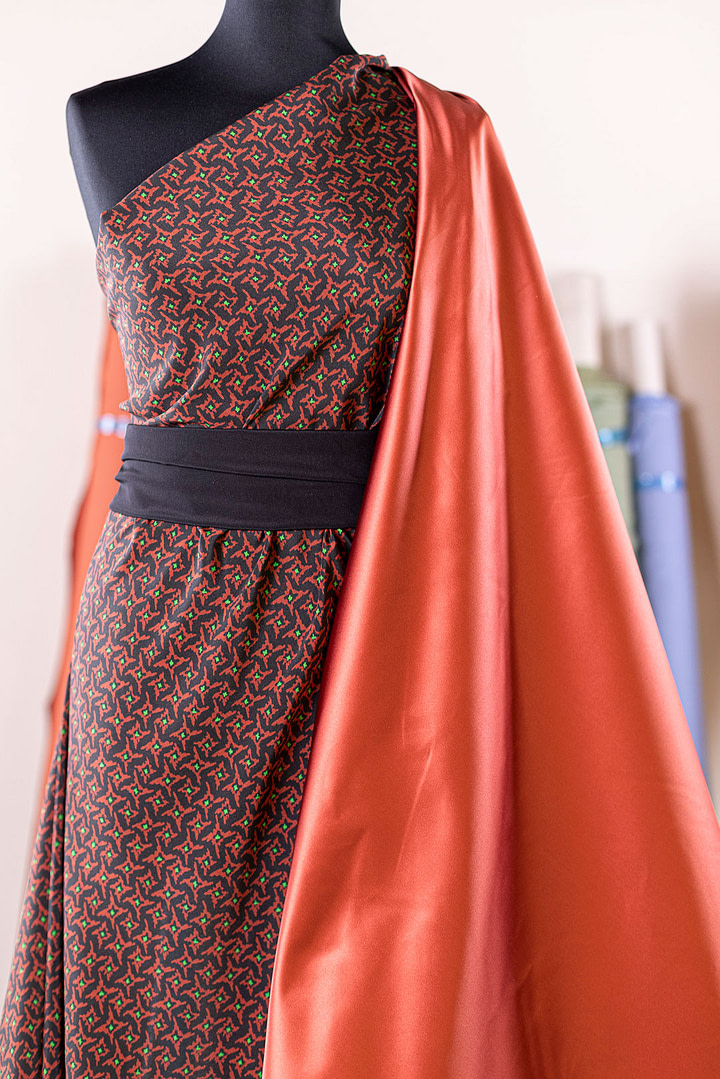 For which garments is duchesse satin suitable?
A designer's favorite, silk duchesse satin is primarily used for bridal gowns and for special-occasion garments, but is also perfect for both day and evening dresses, elegant skirts, jackets and light coats.
Choosing the right colour
Our 100% pure silk duchess satin fabric is available in different basic and fashion plain colours, sold online by the metre. In order to choose the most suitable color for your project, you can order our free Sample Set.
Draping qualities of silk duchess satin.
Silk Duchess satin is a fabric renowned for its exquisite draping qualities and its ability to create stunningly elegant dresses.
The fabric gracefully cascades over the body, creating beautiful folds and gentle curves. Whether you're aiming for a fitted silhouette or a flowing, voluminous design, silk Duchess satin molds to the body with elegance and sophistication.
The weight and structure of silk Duchess satin contribute to its remarkable draping properties. It has a medium to heavy weight, allowing it to hold its shape while still flowing gracefully. The fabric possesses enough body to maintain structure in more tailored styles, yet it remains supple and pliable enough to create fluid lines and feminine silhouettes.
Watch the following video to get a better idea: