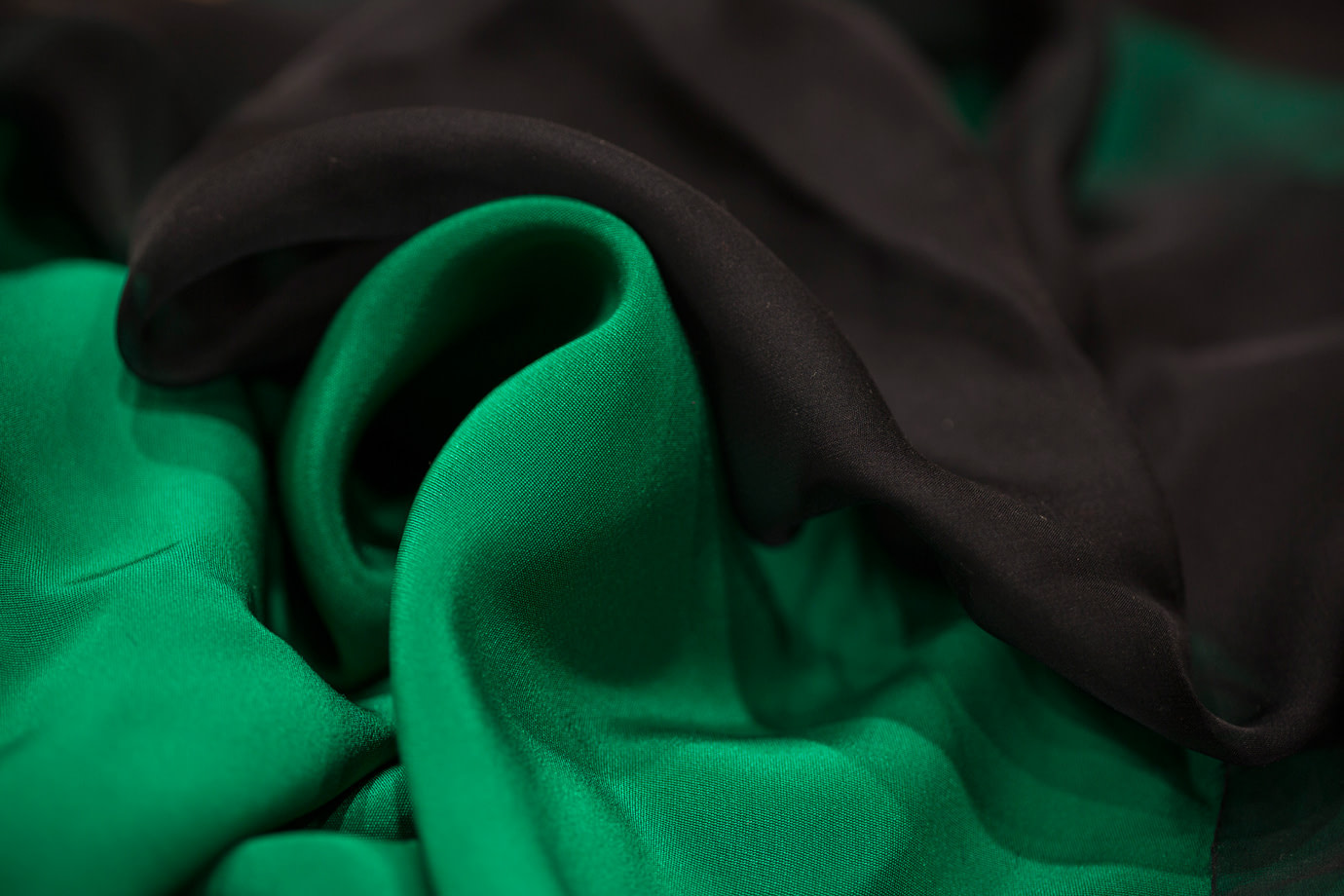 Drap fabrics
Buy online our top quality pure silk drap, also called silk cady fabric.
Our apparel and fashion pure silk cady is a fabric made on lustrous silk warp yarns with a weave that is double face in weft. The weft is matte silk crepe that covers almost all of the shine of the warp.
Elegant and classic, silk drap is a true all-around fabric for both day and evening, suitable for skirts, trousers, dresses and jackets or wedding and ceremony dresses.
Our pure silk drap fabric is available in more than 50 beautiful solid colours, sold online by the metre.