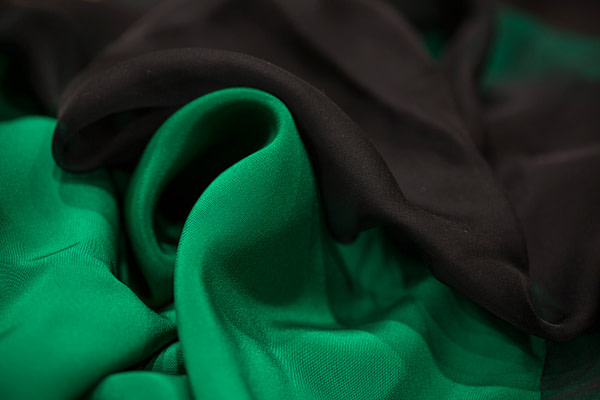 Drap fabrics
Shop online our top quality pure silk drap fabric for dressmaking, fashion and couture.
Made in Italy in our textile supply chain.
Read more
Register to view prices, place an order or request free samples
Login / Register
What kind of material is drap
Our pure silk drap (also called cady) is a classic and elegant fabric made on lustrous silk warp yarns with a weave that is double face in weft. The weft is matte silk crepe that covers almost all of the shine of the warp.
For which garments is silk cady suitable?
The semi crepe texture, fluid drape and gentle sheen create a captivating visual effect, making silk cady a true all-around fabric for both day and evening.
Whether you're designing a stunning evening gown, a tailored blazer, or chic trousers, our silk drap will effortlessly embrace your silhouette, offering a flattering fit that exudes confidence and grace.
Silk cady is among the precious fabrics chosen for wedding dresses and it seems to have become famous because of the marriage of Prince Harry to Meghan Markle. The wife of Prince Harry has opted for a minimal bridal gown characterized by the elegant boat neckline and three-quarter sleeves made of double-link silk cady: the fabric "shiny opaque" has managed to enhance the shade of pure white much desired by the protagonist of the wedding.
Choosing the right colour
Our 100% silk drap fabric is available in more than 50 basic and fashion plain colours, sold online by the meter. In order to choose the most suitable color for your project, you can order our free Sample Set.
Draping qualities of silk cady
Silk cady has an exceptional drape: fluid with weight.
Watch the following video to get a betteridea: