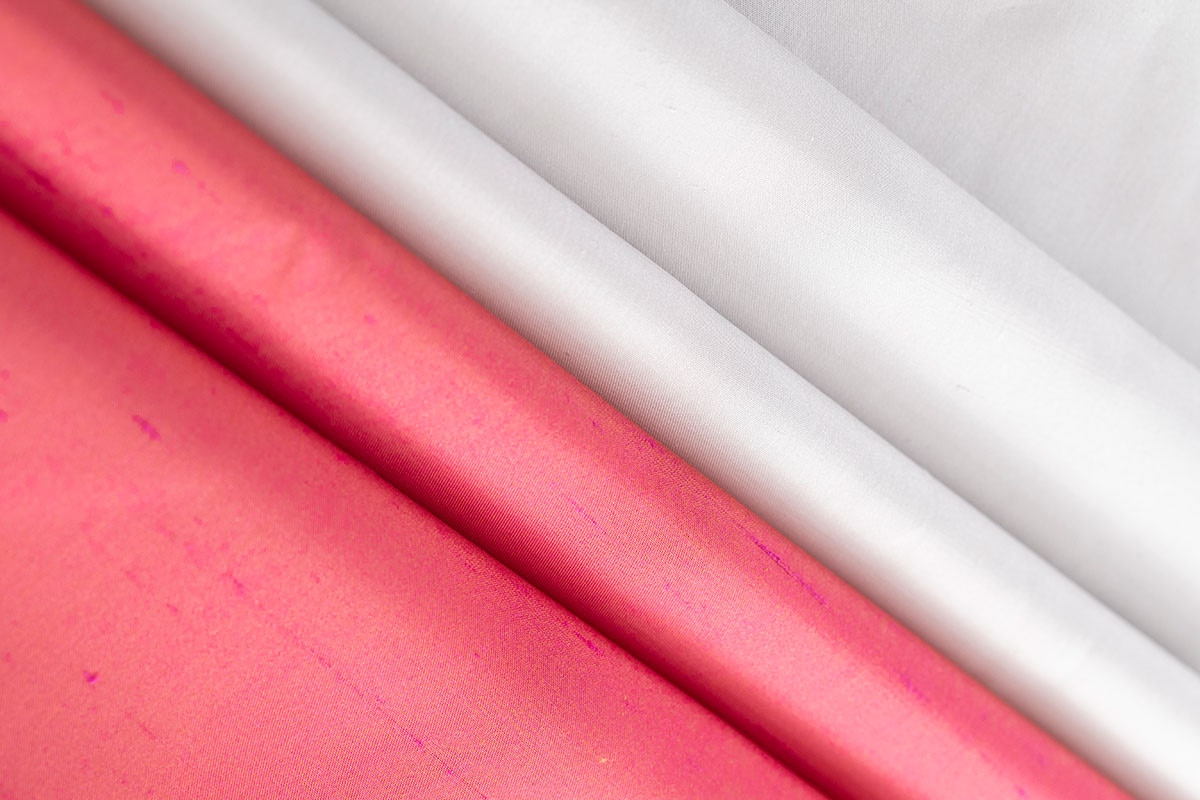 Double Shantung fabrics
View fabrics
Shop online our top quality silk and cotton blend double shantung fabric.
A very elegant and versatile fabric for dressmaking and fashion. The freshness of cotton is combined with the elegance of silk shantung, creating a fabric with two shades of colour and a double hand: rough on one side and smooth on the other.
All yarn-dyed, it lends itself perfectly to structured evening-wear or day-wear, jackets, suits, dresses, trousers and tunics.
The choice of the double colour allows you to create exclusive dresses by playing on the making and the shaping.
65% CO, 35% SE
136 cm
224 g

/ m