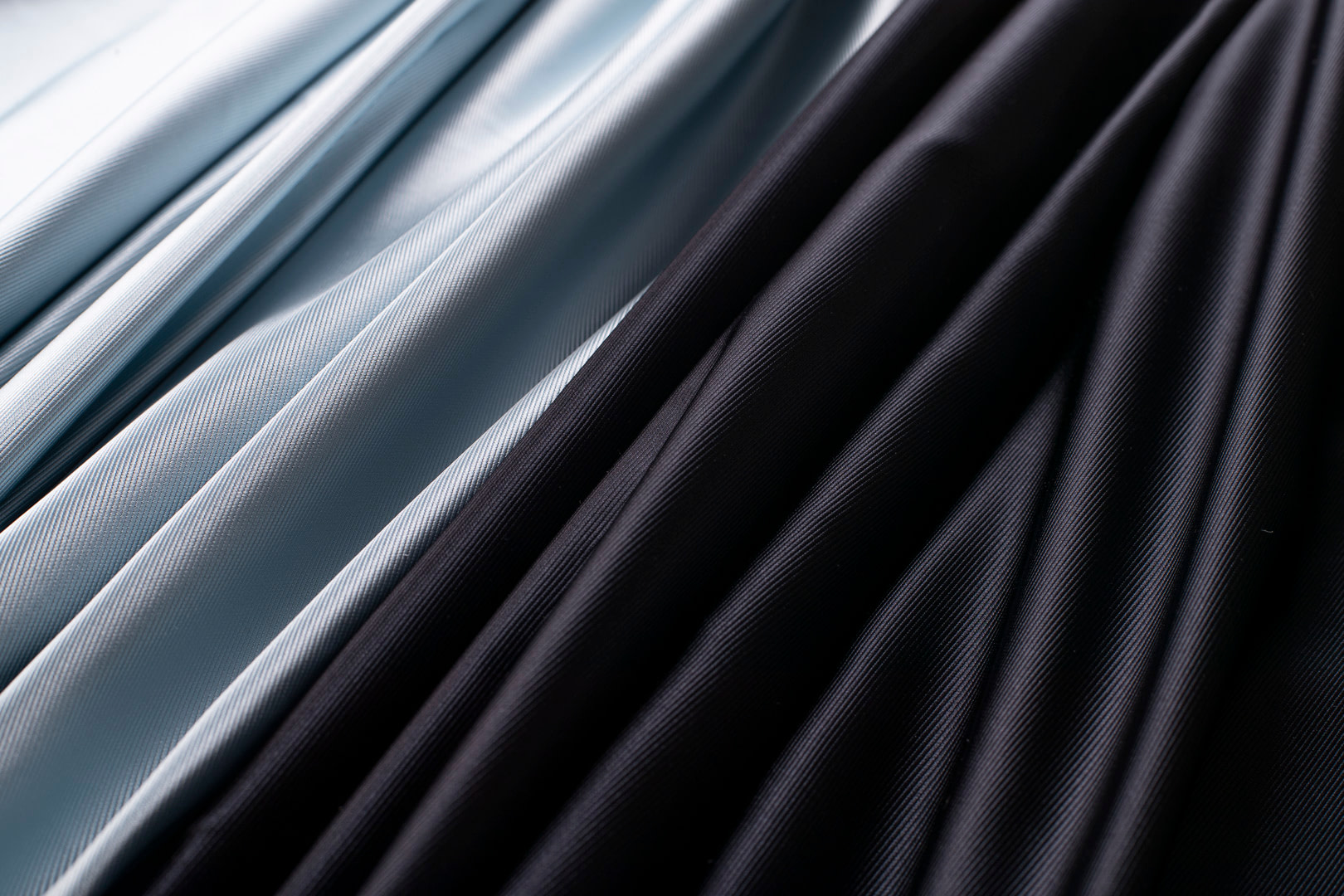 Dogaressa fabrics
View fabrics
Shop online our top quality pure silk dogaressa fabric, made in Italy in the famous Como silk district.
What kind of material is dogaressa?
It is a precious and elegant ribbed fabric in pure silk, made with fine yarns. The sheen of silk and the texture make it chic yet discreet.
Our precious silk dogaressa fabric features a warp in organzino yarn with many threads per centimeter. Weft is lustrous silk. The effect of the fabric is created by the characteristic raised rib semi-lustrous warp. Yarn of both warp and weft are yarn-dyed giving quality and richness. Structured hand.
For which garments is dogaressa suitable?
It makes an excellent fabric for elegant skirts, dresses, both day and evening jackets, structured wedding gowns, evening styles and formal wear.
Choosing the right colour
Our pure silk dogaressa fabric is available in many beautiful solid colours, sold online by the metre.
To see in-person the colors and texture of our silk dogaressa fabric, you can order a free sample set.