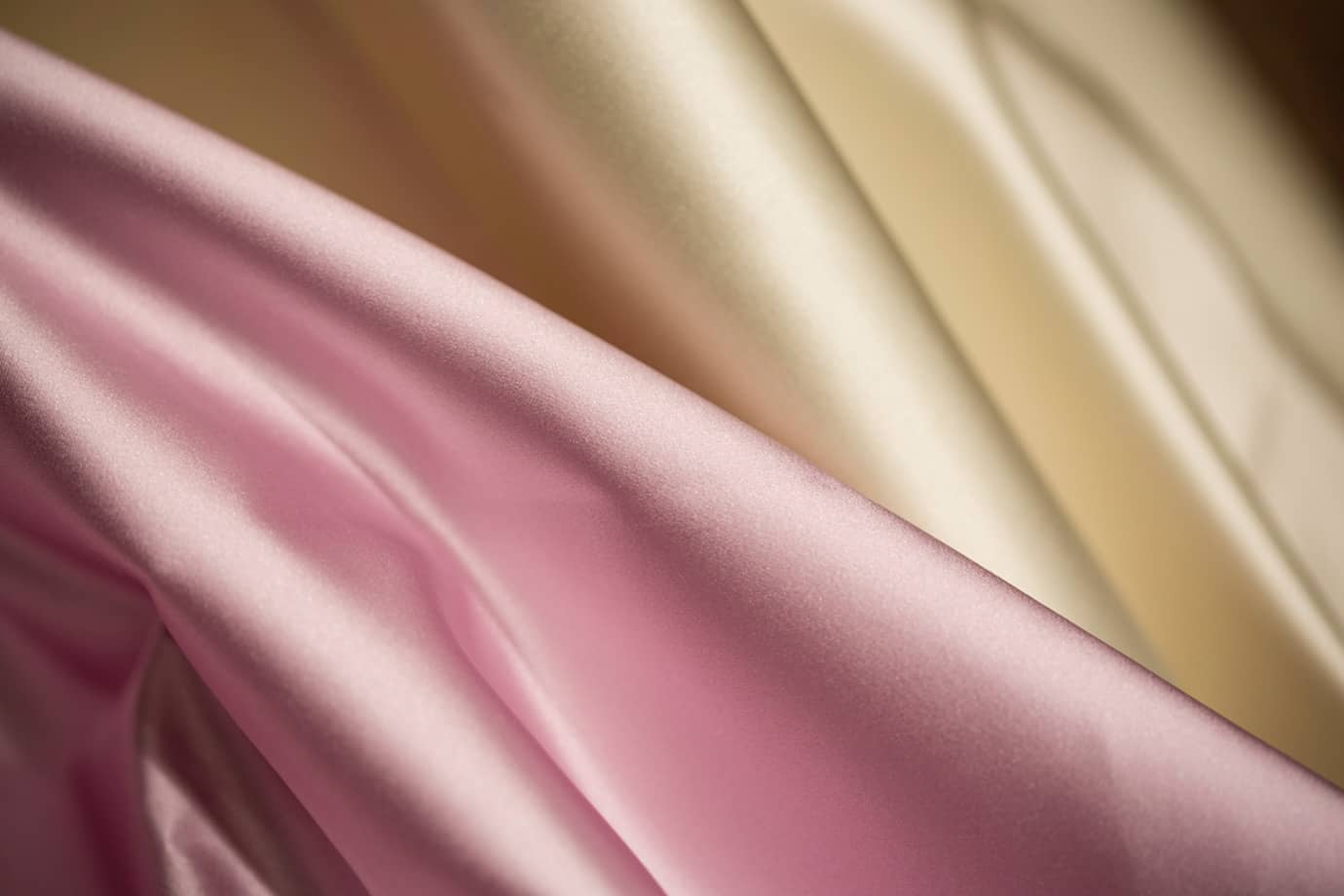 Crêpe Satin fabrics
Shop online our top quality pure silk crêpe satin fabric, made in Italy.
Our apparel and fashion silk crepe back satin fabric, also called satin-backed crepe or crepe-backed satin, has a beautiful hand and luxurious drape.
It's a crepe fabric with satin weave. The warp is lustrous and shows off all the characteristics of the silk. The weft is matte silk crepe with a slight orange-peel aspect, woven alternating S and Z.
Read more
Sophisticated, enveloping, fluid and sensual, silk crêpe back satin is a very chic fabric. Its good drape makes it ideal for form-fitting dress patterns.
Either the matte or sheen face can be used to create beautiful garments: lingerie, evening dresses, skirts, shirts or ceremony and wedding dresses.
Our top quality silk crepe back satin fabric is available in many beautiful solid colours, sold online by the metre.
Oops! It appears that you have JavaScript disabled. In order to see this page as it is meant to appear, please re-enable JavaScript!