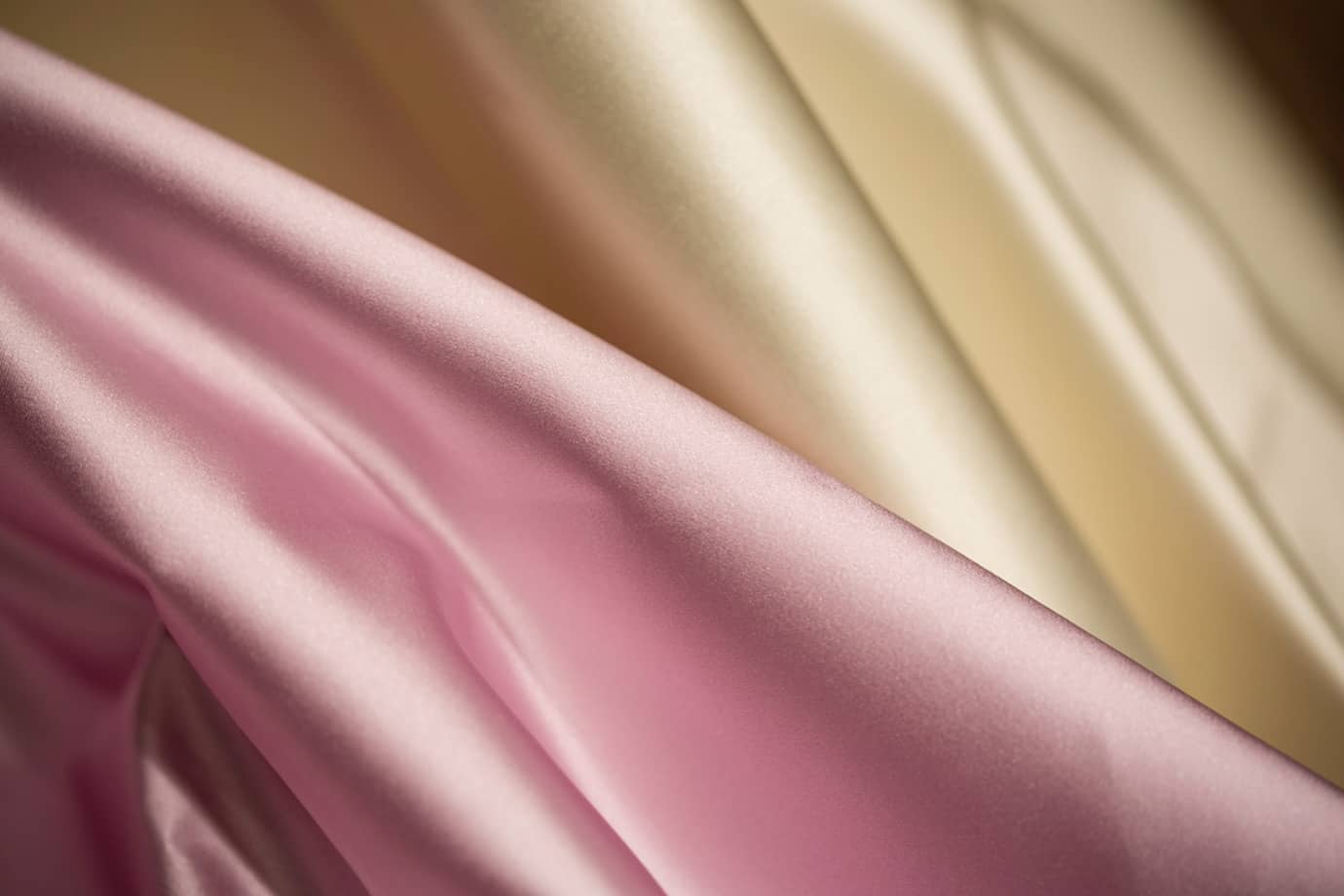 Crêpe Satin fabrics
Shop online the highest quality pure silk crêpe back satin fabric for dressmaking, fashion, and couture, made in Italy and available in more than sixty plain colours and in a selection of beautiful prints.
What kind of material is crepe backed satin?
It's a crepe fabric with satin weave. The warp is lustrous and shows off all the characteristics of the silk. The weft is matte silk crepe with a slight orange-peel aspect, woven alternating S and Z.
For which garments is crepe backed satin suitable?
Sophisticated, enveloping, fluid and sensual, silk crêpe back satin is a very chic fabric. Its luxurious drape makes it ideal for form-fitting dress patterns.
Either the matte or sheen face can be used to create beautiful garments: evening or day dresses, skirts, blouses and tops, lingerie, event and wedding dresses.
Choosing the right colour
Our crêpe back satin fabric in 100% pure silk is available in many beautiful solid colours, sold online by the metre.
In order to choose the most suitable colour for your sewing project, you can order our free Sample Set.