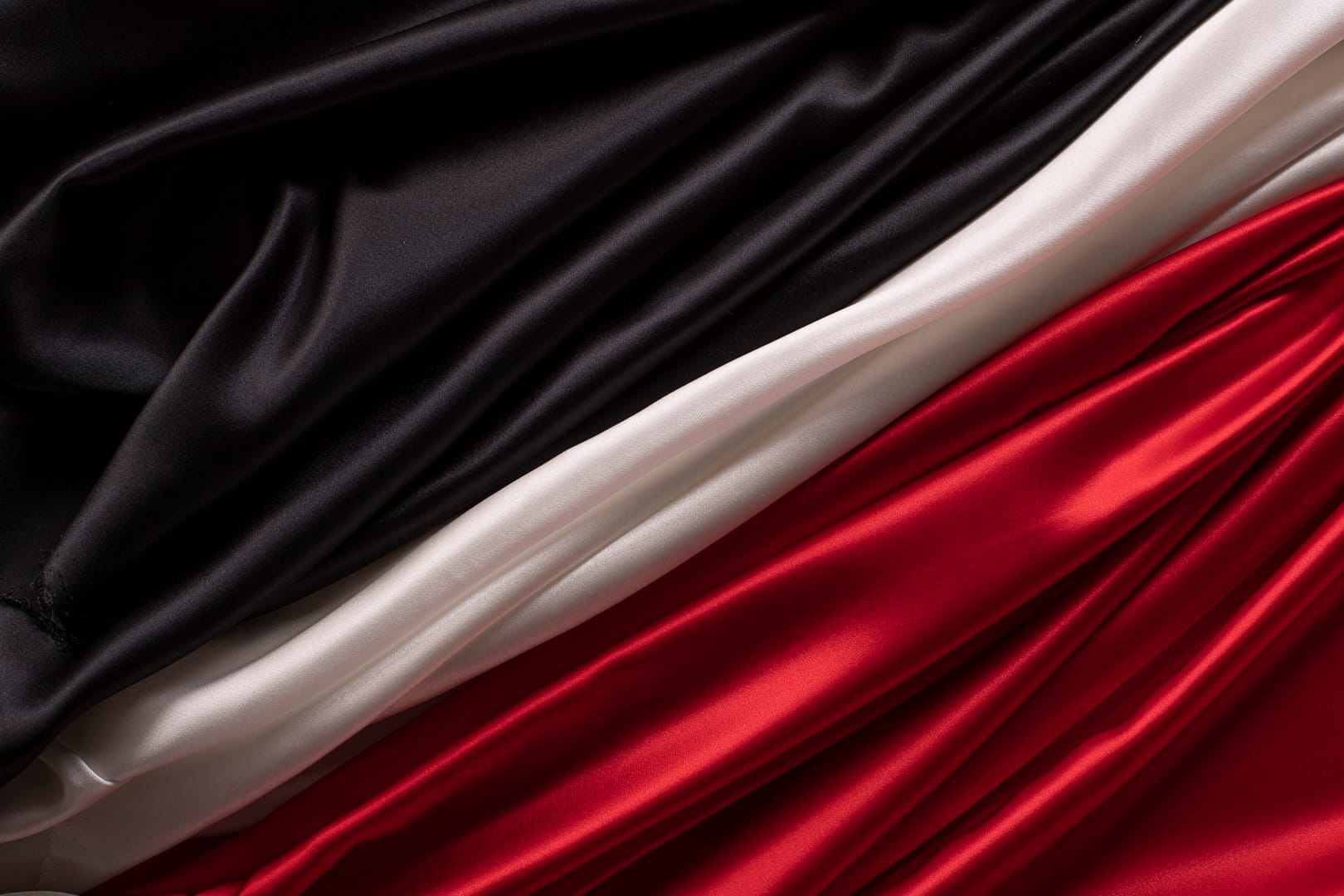 Crêpe Satin Bio fabrics
Shop online our premium quality organic silk crêpe satin fabric produced in Italy.
Our crêpe satin is an embracing eco-friendly, fluid and sensual fabric that is GOTS (Global Organic Textile Standard) certified.
Usable on both the sheen and matte face, it offers a feeling of true well-being and the opportunity to dress elegantly while respecting nature.
Our organic satin-backed crepe lends itself to any type of garment and size, from lingerie to eveningwear, from tops to bridal designs.
Read more
In order to produce our organic silk all production processes are totally traceable from the mulberry trees to the spinning, weaving and dyeing with no toxic chemical products in full respect of the social and environment responsibility.