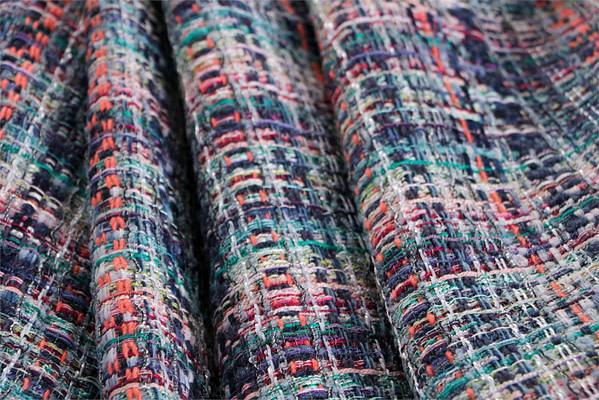 Multicolor fabrics
A Symphony of Colors: discover the vivacious elegance of Multicolored Fabrics for dressmaking and high fashion.
In this section you can find our wide selection of plain, woven, printed, embroidered, velvet and sequined multicolored fabrics in silk, cotton, linen, wool, viscose or polyester, perfect for creating exclusive garments.
Read more
Register to view prices, place an order or request free samples
Login / Register
new
The allure of multicolored fabrics speaks to the spirit of creativity, individuality, and boundless expression. Our meticulously curated collection of multicolored fabrics is a celebration of diversity, offering a kaleidoscope of hues to elevate your wardrobe to new heights.
Whether you're designing for casual wear, evening attire, or avant-garde high fashion, the diversity of colors allows for endless possibilities. Let your imagination run wild as you weave these fabrics into creations that seamlessly blend creativity with elegance.
Our multicolored fabrics are sourced from the finest materials and undergo rigorous quality checks to ensure that they meet the highest standards. The result is a collection of fabrics that not only look exquisite but also feel luxurious against the skin.
At new tess, we're committed to providing you with the best online shopping experience. We offer fast international shipping and excellent customer service, so you can shop with confidence. The price/quality ratio of our fabrics is the best you can find online.
To touch our fabrics and see the different colours, you can order our
Sample Sets
(only available for plain fabrics in continuous stock).