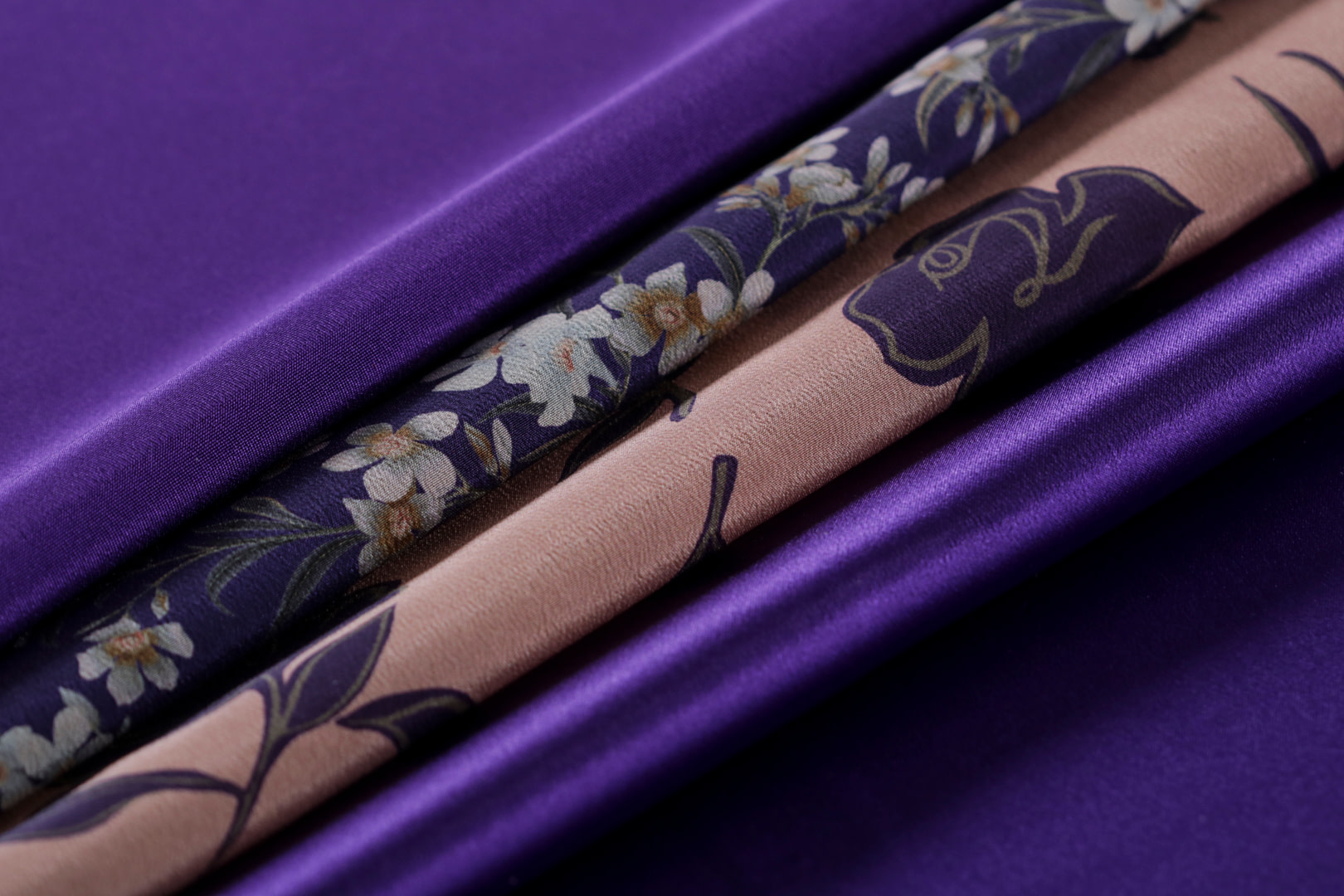 Spring / Summer 2022 Colour Trends: Very Peri
Very Peri, the Pantone Color 2022, has been used a lot in the collections of designers who like to think outside the box.
It is "a new Pantone color whose bold presence stimulates inventiveness and personal creativity". Very Peri possesses the qualities of blues but at the same time is distinguished by a violet-red undertone: the shade is an original alchemical mix of intense periwinkle blue pigments with the addition of dense purple (violet-red) highlights.
Leatrice Eiseman, Executive Director of the Pantone Color Institute explained, "How could we capture the rapidly changing world as it is now with one shade? How to come up with something that symbolizes the global zeitgeist and the transition the world is going through? The blue family was the starting point. It's a well-known color that corresponds to familiarity, to comfort. It includes the 'safety' factor and the liking that many people feel for blue. They also wanted to convey a sense of freshness, a push into the future, which includes the digitized world. That's where the purple-red undertone came in".
---
The very peri in the Ready-to-Wear collections Spring / Summer 2022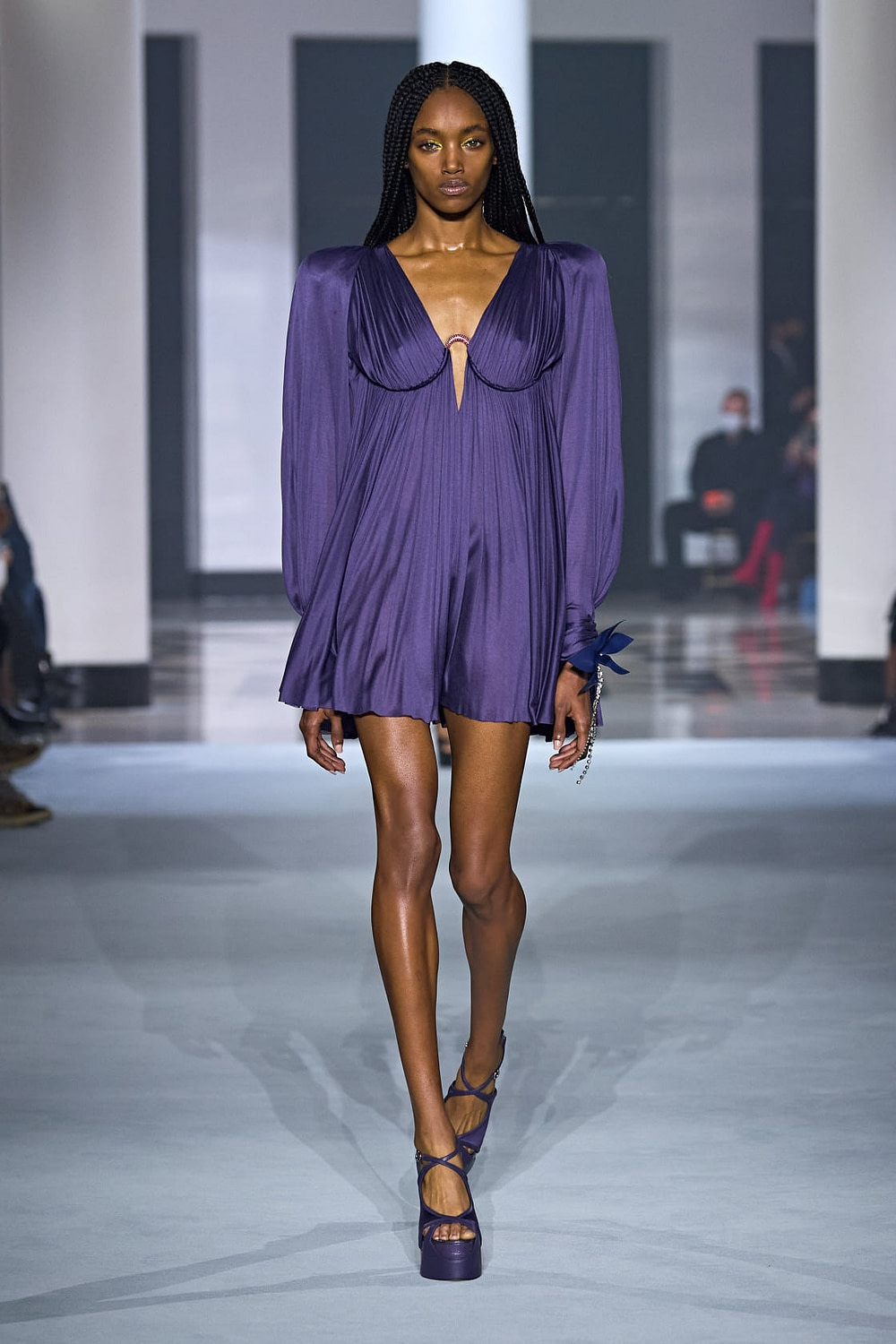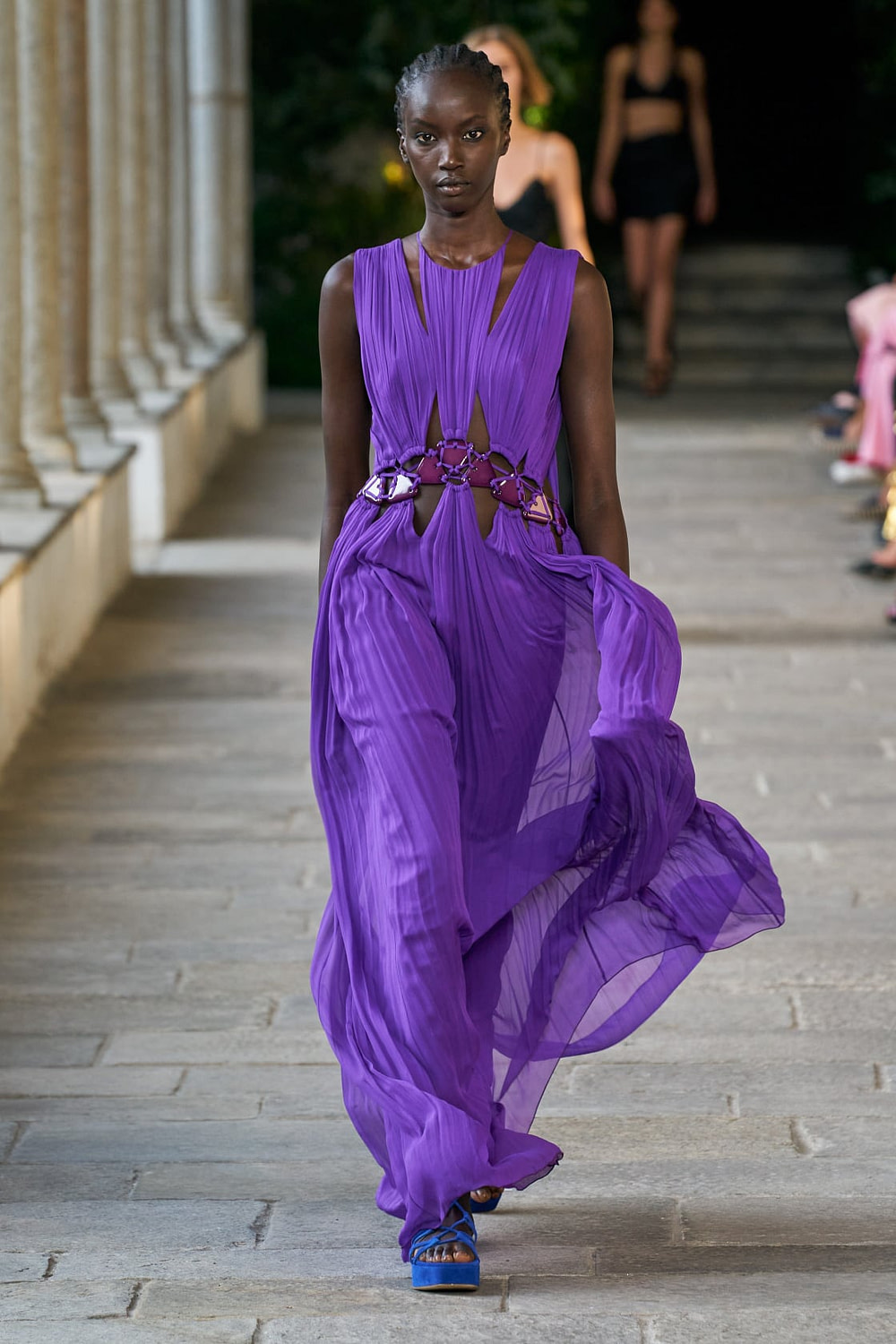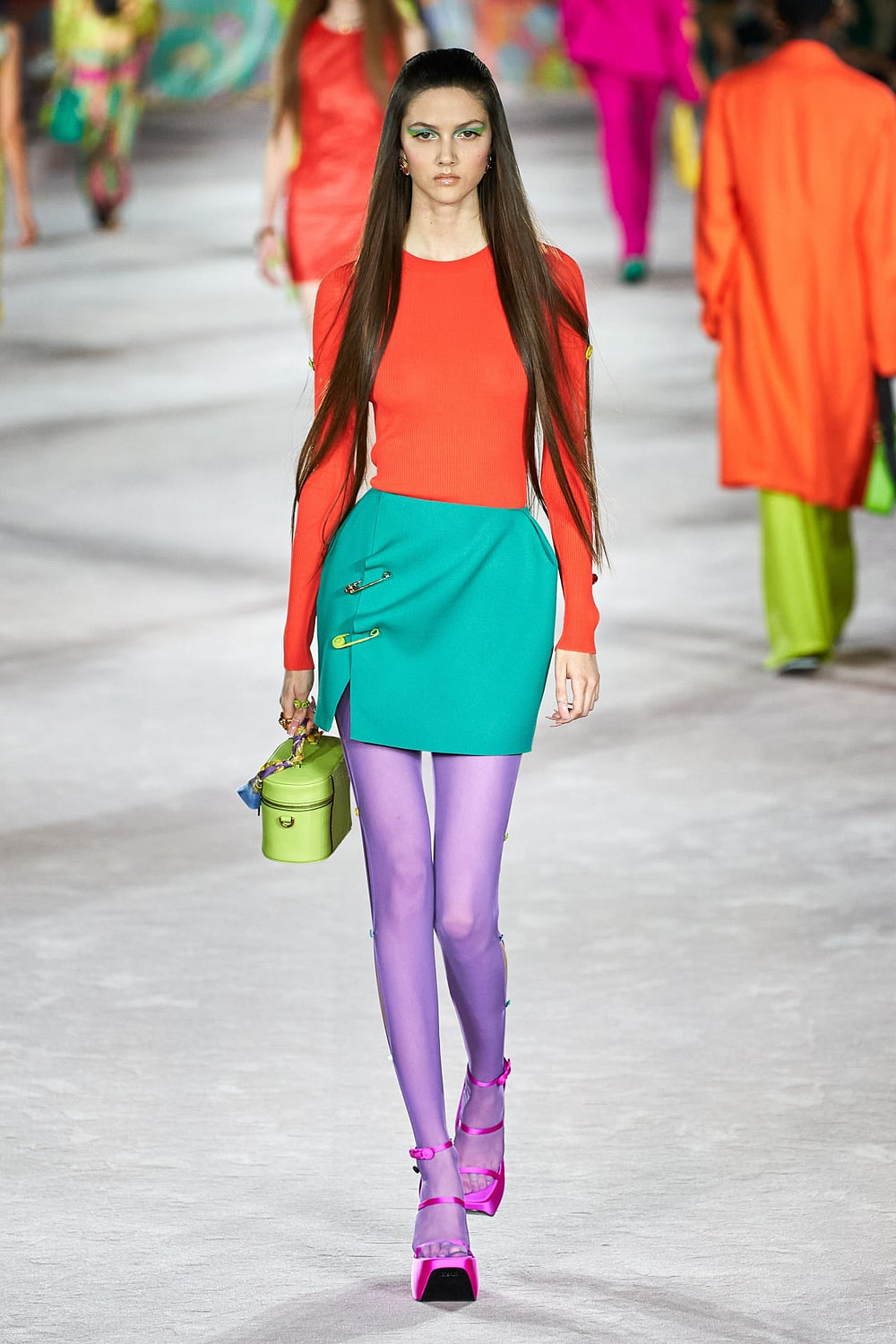 In the Versace Spring Summer 2022 collection we saw many items in the very pearl shade including a mini skirt worn with a green top; tights combined with a green mini skirt and a red top; a beautiful lurex dress with a wide V-neck and a maxi slit on the skirt; a mini dress with boat neckline; a top with wide puff sleeves.
At Tod's, Spring Summer 2022 fashion, we admired a total look in a very peri nuance composed of flared cropped pants and a sporty-chic parka.
Lanvin presented a sensual purple jersey dress with pleats and a generous V-neck; the brand Act N°1 adorned a black suit with a very pear-colored maxi tulle, creating chromatic and volumetric contrasts; Isabel Marant sought a balanced fusion between beachwear and ready-to-wear, proposing dungarees in shades of purple-blue.
Alberta Ferretti presented a purple dress with interweaving and draping enriched by a belt adorned with precious stones.
---
Create your fashionable outfit with our high quality clothing fabrics
new tess offers a wide selection of precious very peri fabrics in silk, cotton, linen or polyester.
Be inspired by the looks of the fashion shows and buy online the fabric that best reflects your style.
In order to choose the most suitable color and fabric for your project, you can order our free Sample Sets (available only for plain fabrics).