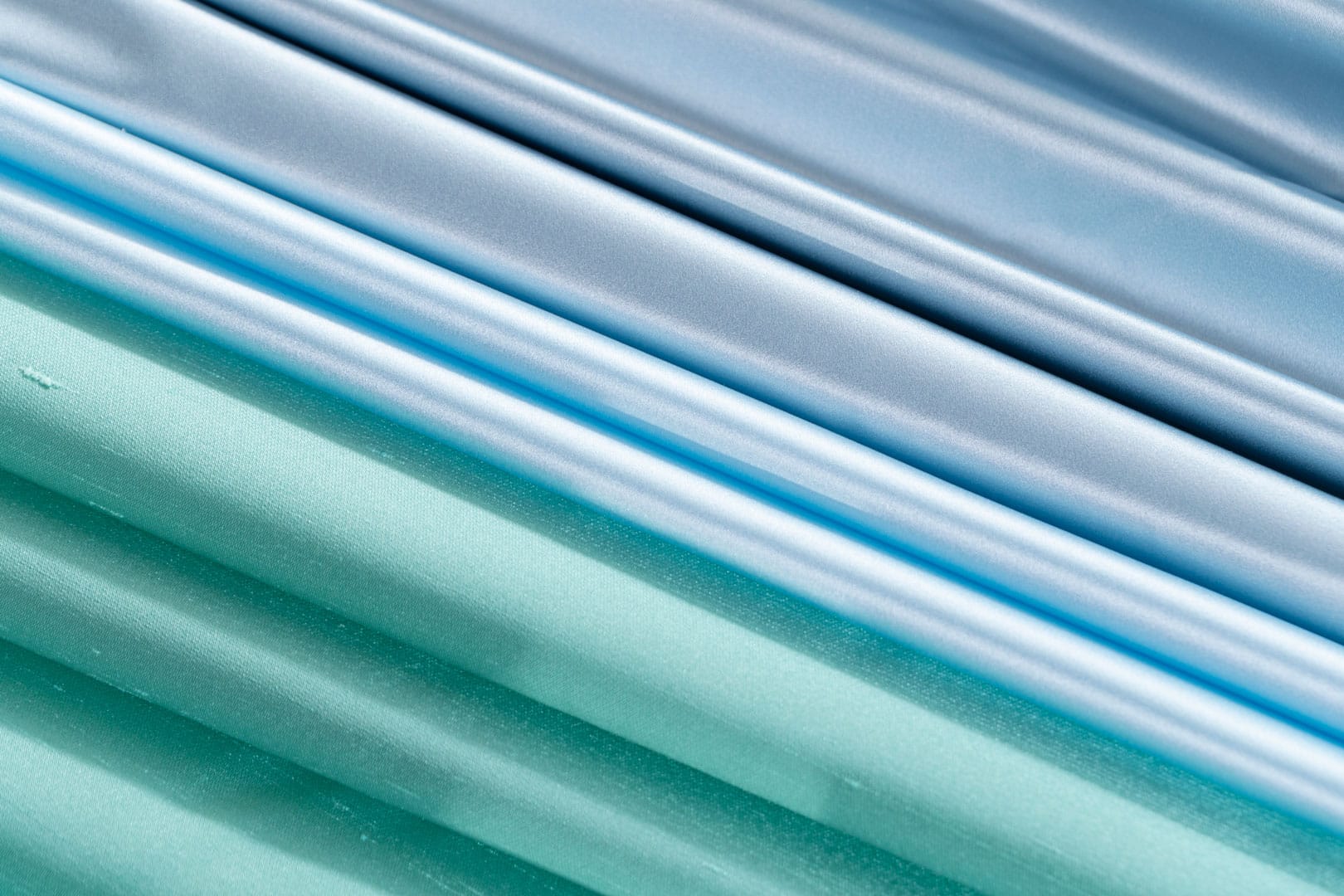 Spring / Summer 2022 Colour Trends: Light Blue
Light blue, the colour of water and the sky, perfect for creating easy-chic, elegant and "fresh" outfits, for spring/summer 2022 is declined in different pastel shades, from the most intense to the most delicate.
Among the new trending shades of light blue for spring/summer 2022 we find spun sugar, a very light blue "sweet pastel color with an airy nature"; glacier lake, a pastel blue that "calms and reassures, instilling serenity and tranquility"; cascade a blue/green described by Pantone as "a dreamy shade that refreshes the soul".
---
Light blue in Ready-to-Wear collections Spring / Summer 2022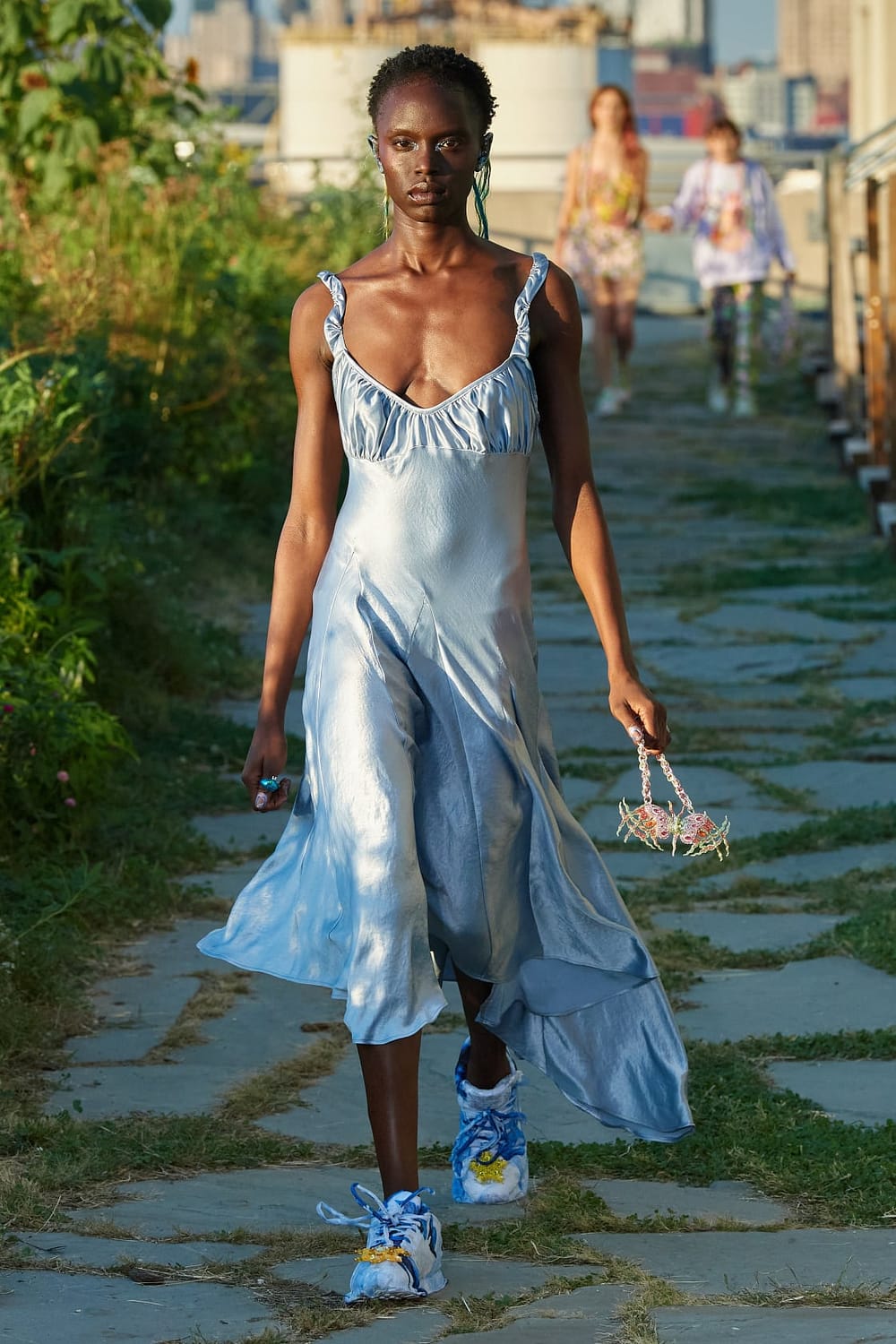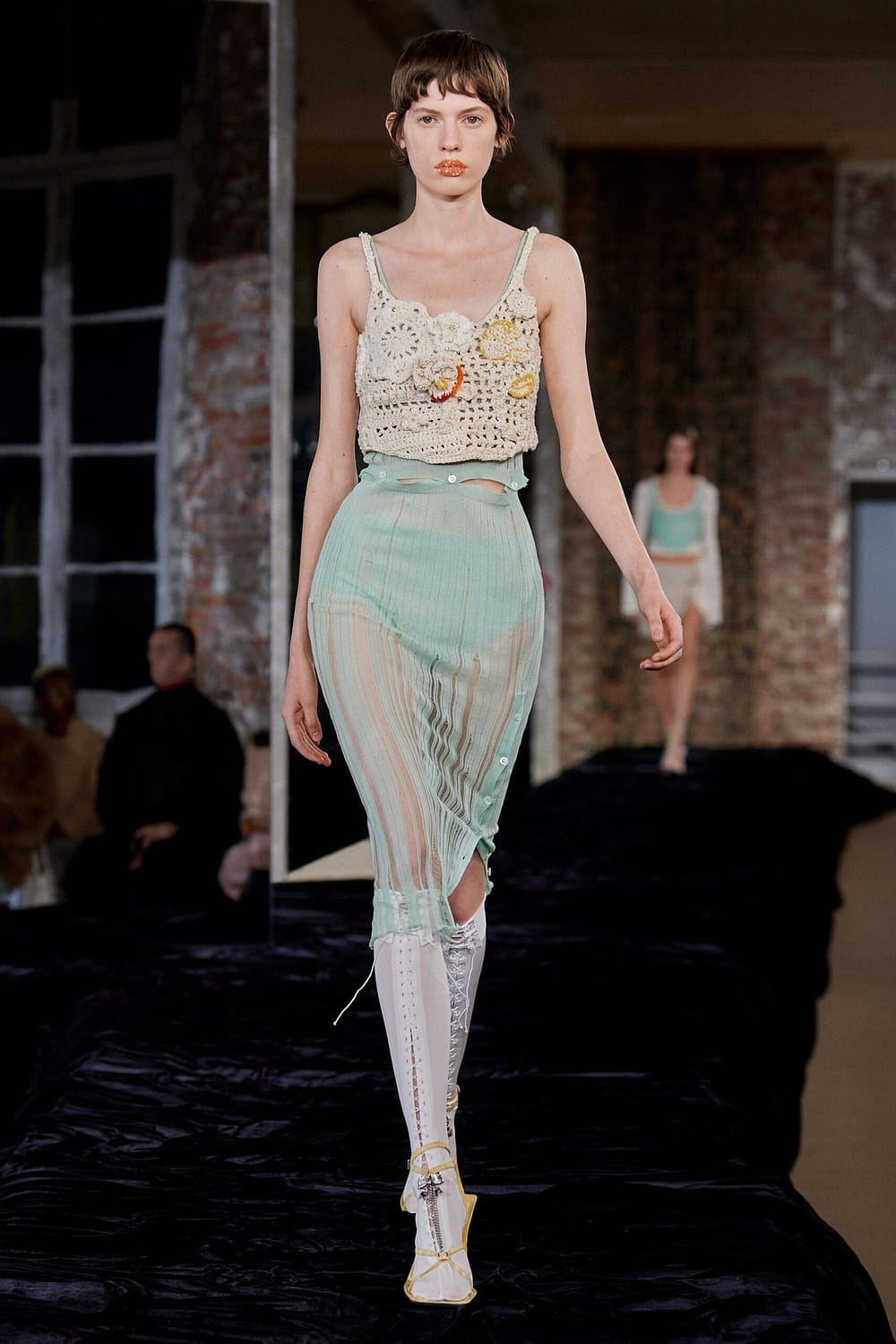 In Bottega Veneta's spring/summer 2022 collection, all under the banner of "soft & functional", we saw a jacket dress with a soft silhouette and midi cut and a parka with oversized volumes both in "spun sugar" color.
Alexander McQueen in his fashion show presented a dress with corset and wide skirt in light blue to be worn with sneakers in the same shade.
Collina Strada's Spring Summer 2022 collection was a hymn to colors, to the sense of freedom and light fabrics. The glacier lake shade we appreciated on a dress with an asymmetrical skirt and gathers on the chest.
Acne Studios' Spring/Summer 2022 fashion, presented at Paris Fashion Week, mixed suggestions of past eras and contemporary silhouettes. In particular, the brand used the cascade shade for a deconstructed dress with lace-up boots and a micro bustier top.
---
Spring Summer 2022 Fabrics – Create your fashionable outfit with our high quality clothing fabrics
new tess offers a wide selection of precious light blue fabrics in silk, cotton, linen or polyester.
Be inspired by the looks of the Spring 2022 fashion shows and buy online the fabric that best reflects your style.
In order to choose the most suitable color and fabric for your project, you can order our free Sample Sets (available only for plain fabrics).