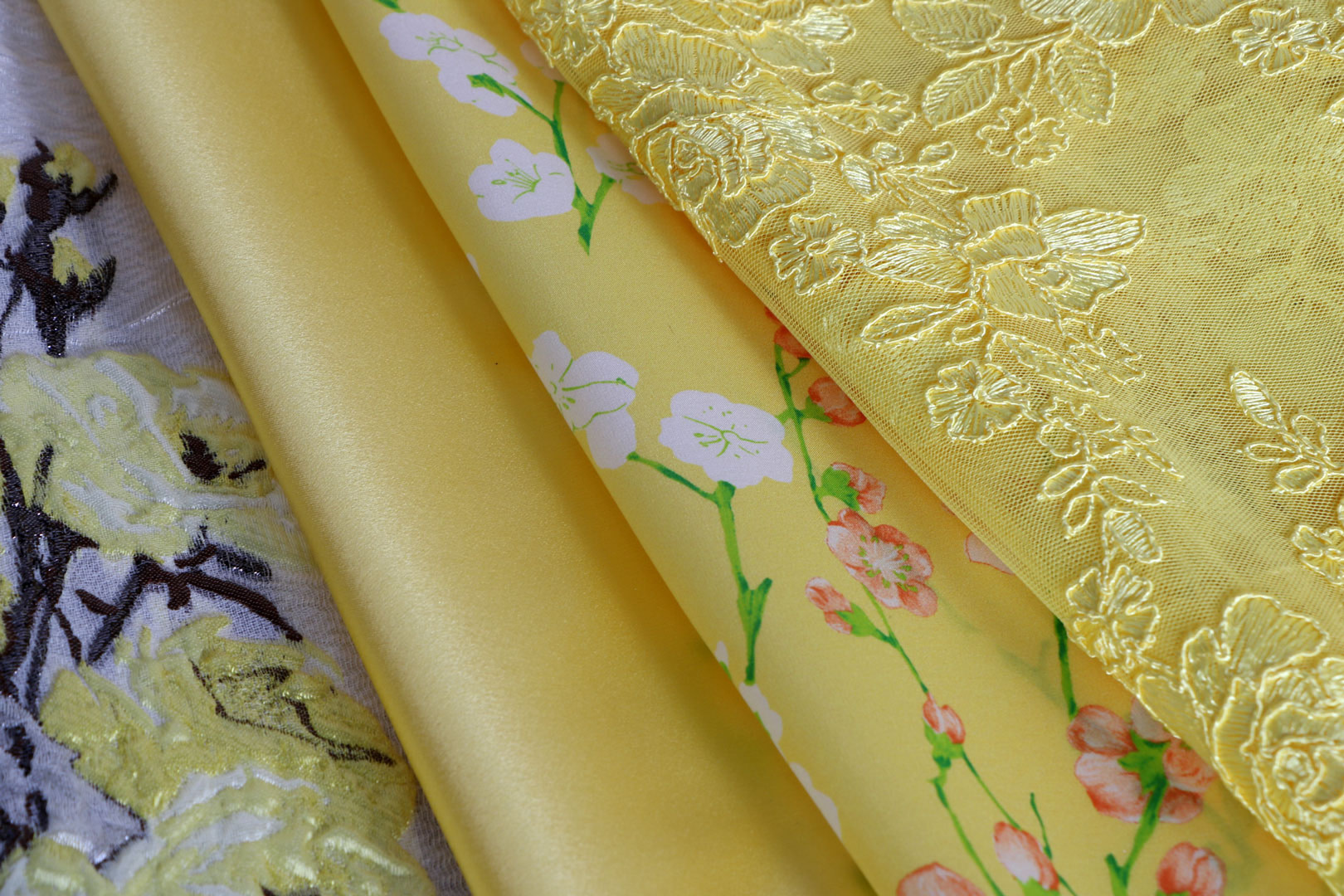 Spring / Summer 2021 Colour Trends: Illuminating Yellow
"Friendly and joyful, an optimistic yellow offering the promise of a sunny day.".
Illuminating Yellow has been elected along with Ultimate Gray color of the year 2021 by the Pantone Color Institute.
It is a "bright and cheerful yellow", a warm shade imbued with the power of the sun, capable of instilling grit and courage.
Perfect when worn with black, light blue, denim or butter white, it can also be paired with pink for looks that won't go unnoticed.
Enveloping and bright this shade of yellow will brighten up your spring/summer 2021 wardrobe.
---
Illuminating Yellow in the spring 2021 ready-to-wear collections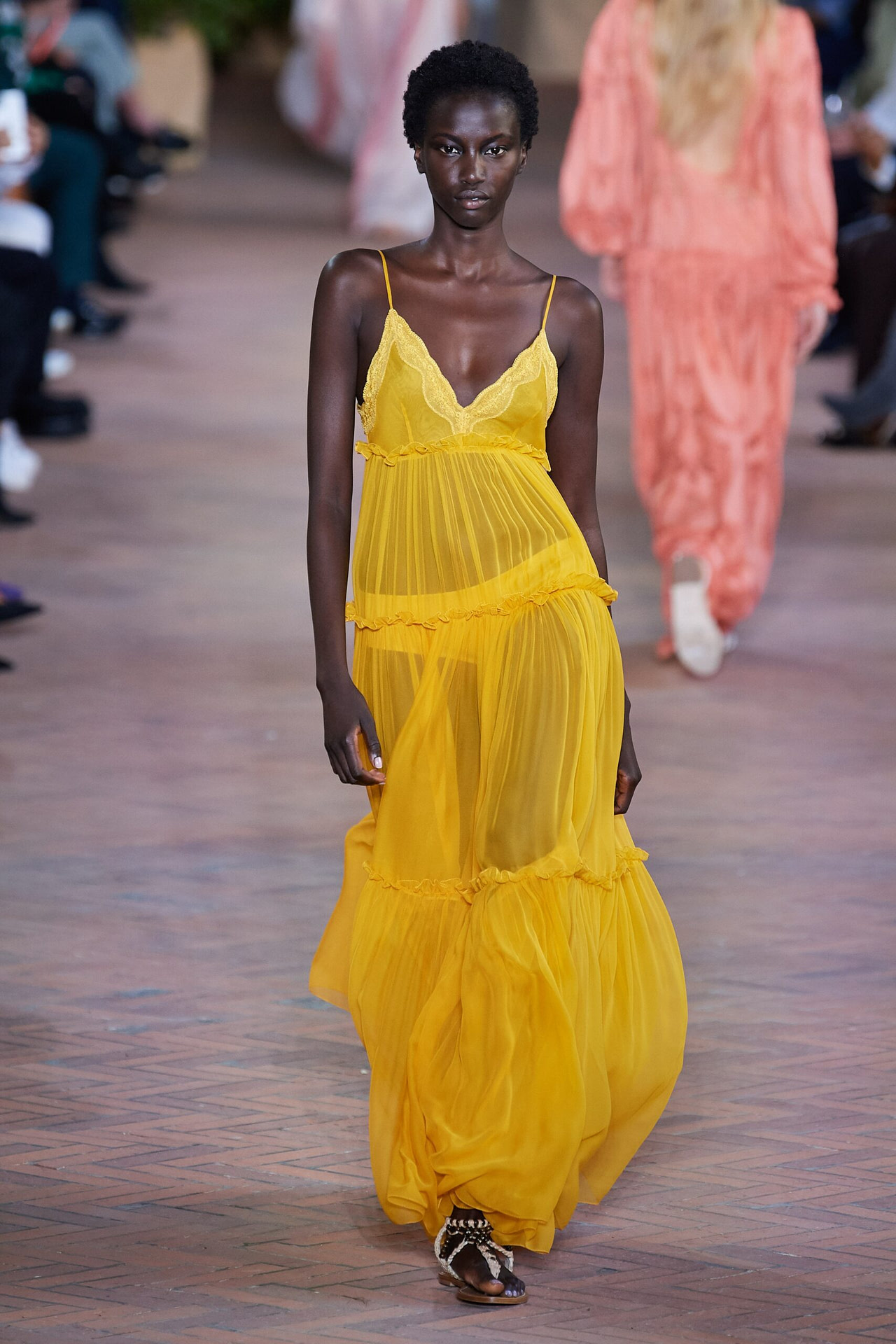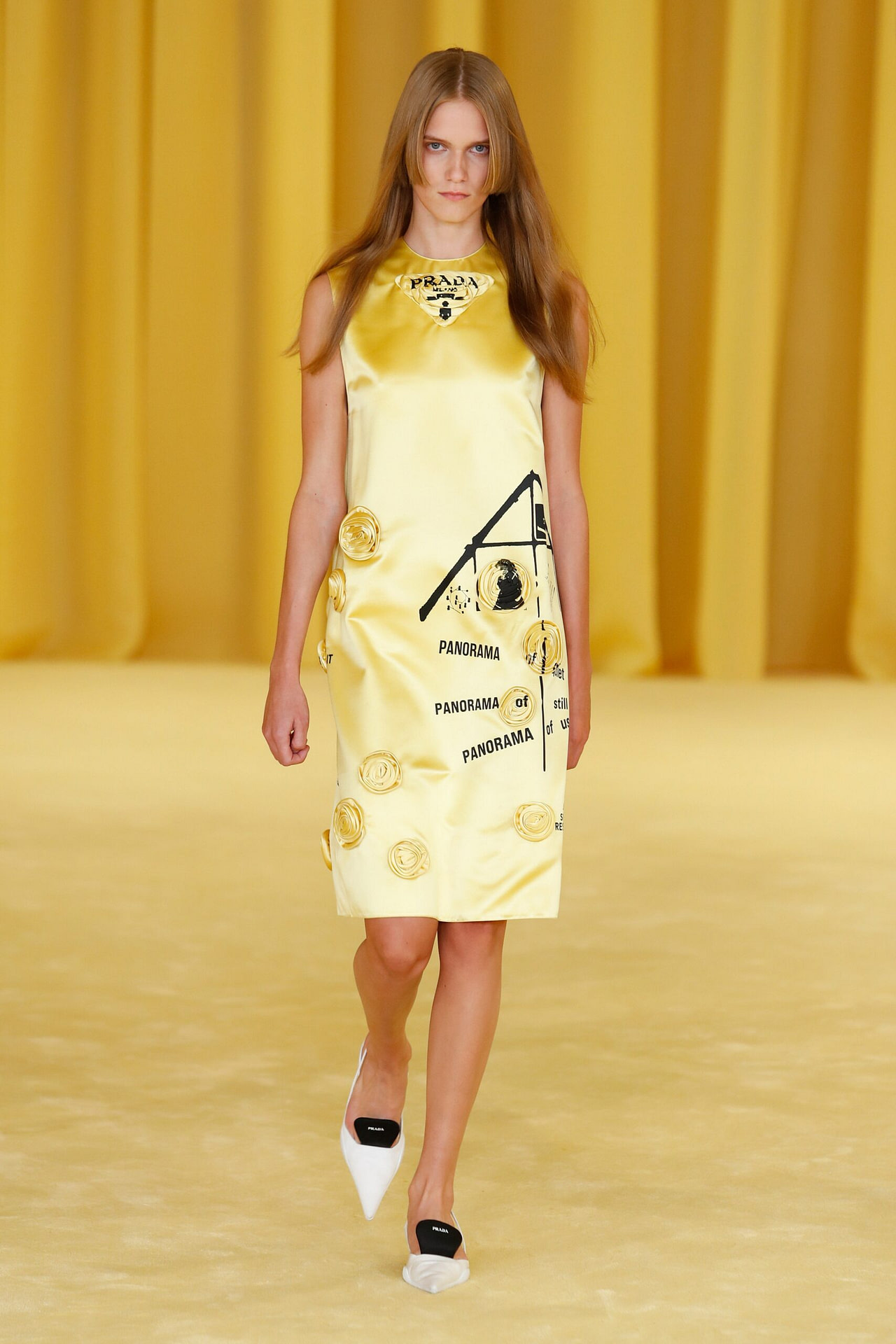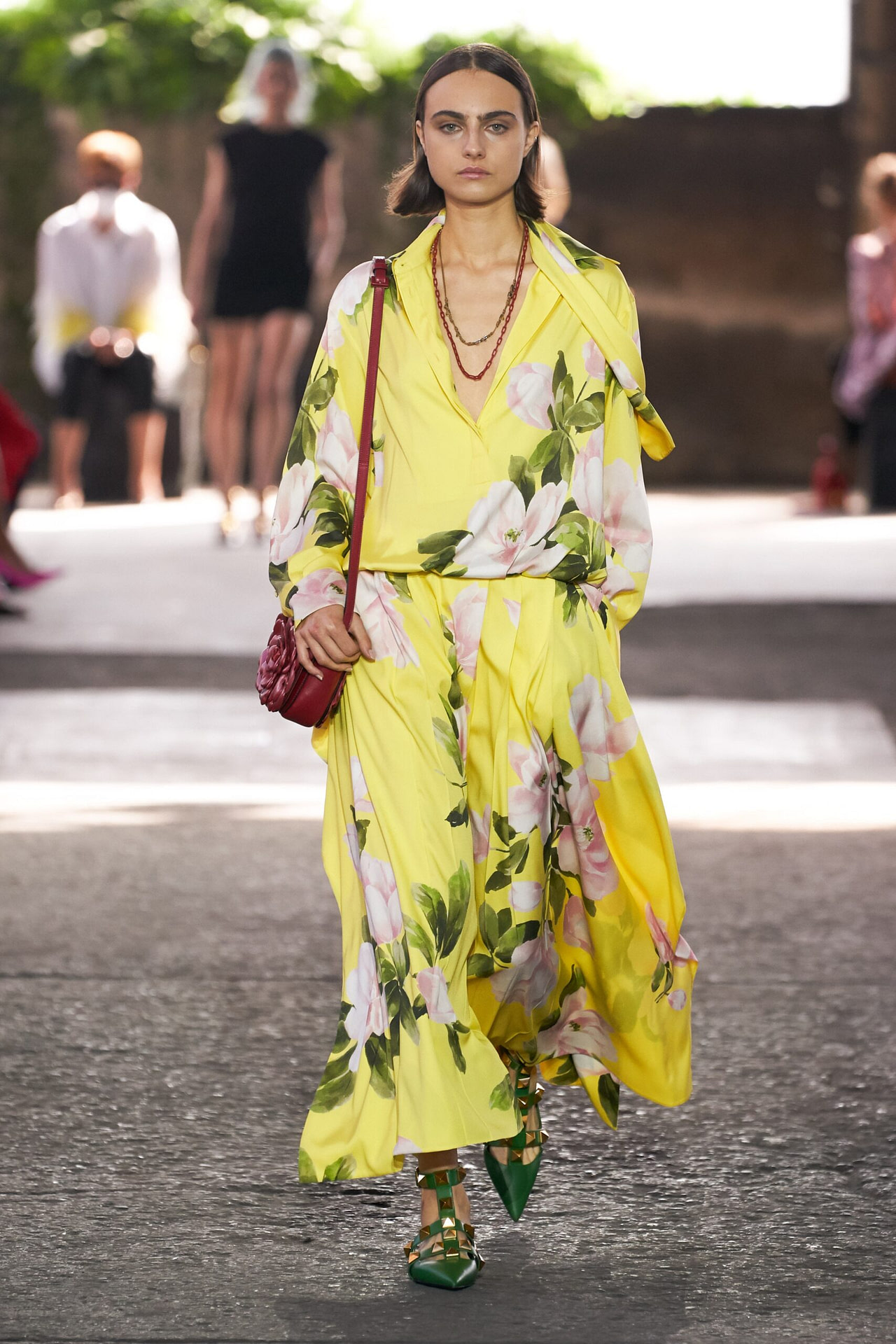 On Prada's spring/summer 2021 runway we saw many yellow garments: a wide overcoat with three-quarter puff sleeves, a sheath dress with décor applications, a wraparound yellow cape in perfect harmony with a red and black suit and pink pumps.
The combination with pink was also proposed by Versace with a bright yellow sheath dress with pink tips on the wavy hem and sandals also pink.
Valentino has used the yellow shade illuminating in combination with floral prints on silk and chiffon fabrics.
In Alberta Ferretti spring/summer 2021 collection we admired an impalpable long dress inspired by lingerie and embellished with micro ruffles and lace.
At Altuzarra's we saw a sensual and tight-fitting yellow illuminating dress with a wrap-around top and skirt with a wide slit and pearl buttons.
The illuminating yellow we have also seen in the spring / summer 2021 collections of: Bottega Veneta, Etro, Miu Miu, Jil Sander, MSGM, Nina Ricci.
Photos via Vogue
---
Make your stylish outfit with our premium quality Italian fabrics for dressmaking
new tess offers a wide range of fine illuminating yellow fabrics in silk, viscose, cotton or polyester.
Let yourself be inspired by the looks of the fashion shows and buy online the fabric that best reflects your style.
In order to choose the most suitable colour and fabric for your sewing project, you can order our free Sample Sets (available only for plain fabrics in continuous supply).