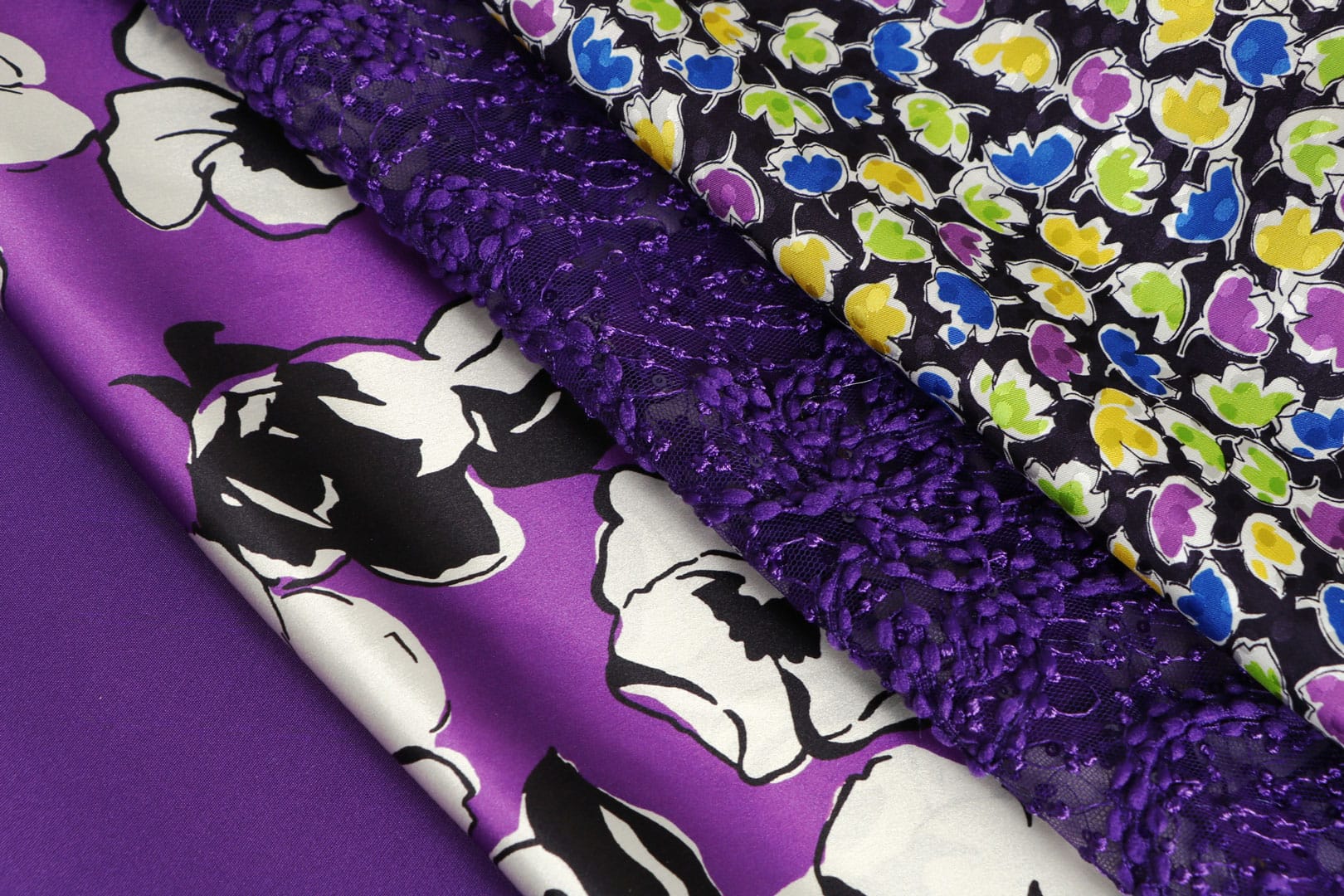 Spring / Summer 2021 Colour Trends: Amethyst Orchid
"The floral shade of Amethyst Orchid introduces a unique touch."
"A purple that goes hand in hand with the vibrant magenta of Raspberry Sorbet."
Amethyst Orchid is a gorgeous quirky and dramatic purple with a glamorous twist.
Amethyst Purple is the perfect color to wear to brighten up the pastel tones of the summer season.
It is a "moderate but bright purple color" that is perfect to pair with another bright color, such as red for an extremely fashionable look, but also to wear with details in the colors of gold and silver for refined and elegant evening outfits.
---
Amethyst Orchid in the spring 2021 ready-to-wear collections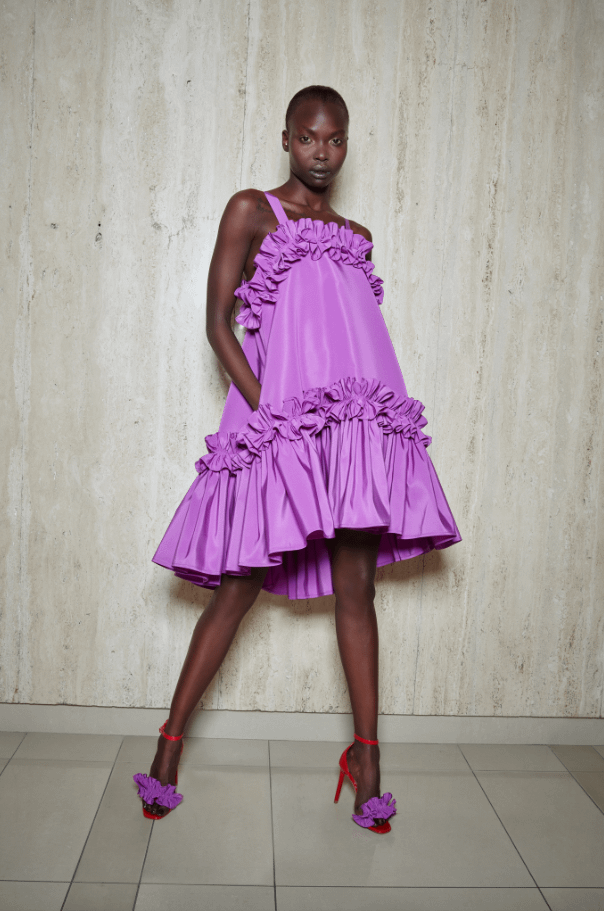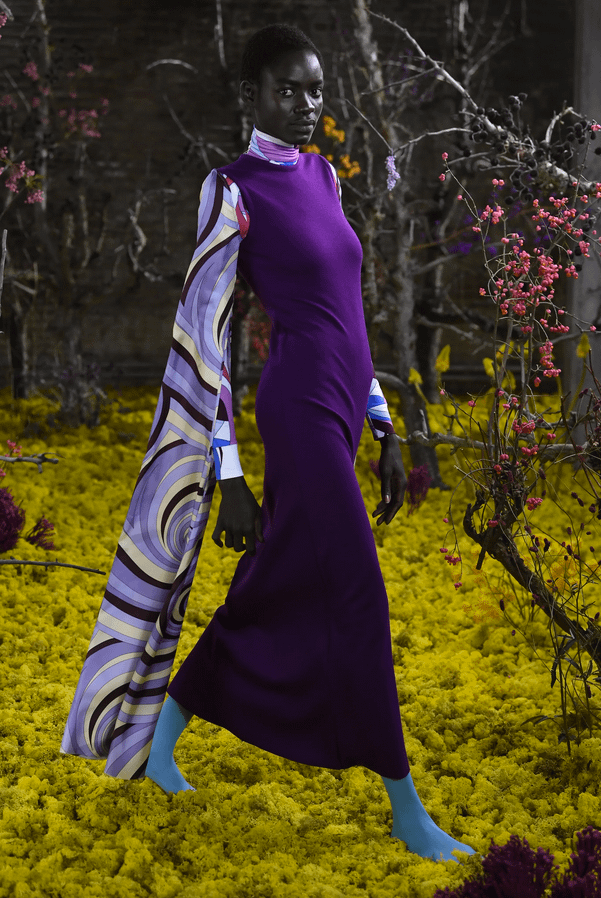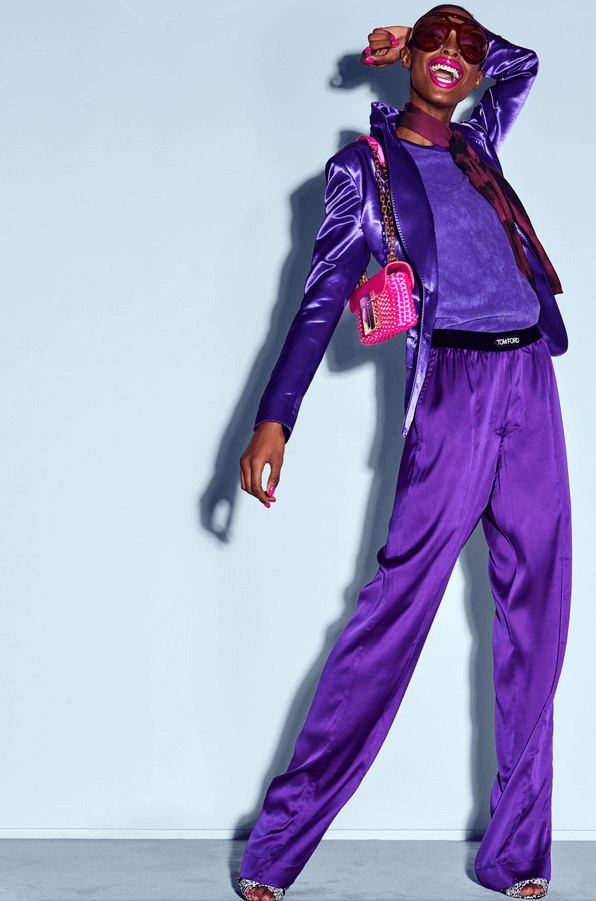 Raf Simons in his spring/summer 2021 collection proposed a simple and tight purple orchid dress paired with light blue tights and patterned turtleneck.
Tom Ford</a in his collection has played with combinations, presenting among others a look with lounge pants, blazer with zipper and sweater in total "amethyst orchid" and a jacket with floral pattern in shades of white and amethyst.
Greta Constantine proposed a spring collection full of dresses in bright colors and playful silhouettes embellished with ruffles. Amethyst purple garments stood out, such as a cigarette pant worn in combination with fuchsia and a wide dress with ruffles adorning the chest and waistline.
Also in the Ralph & Russo show we saw a layered skirt paired with a voluminous top all in the "amethyst orchid" shade.
Photos via Vogue
---
Make your stylish outfit with our premium quality Italian fabrics for dressmaking
new tess offers a wide range of fine amethyst orchid fabrics in silk, viscose, cotton or polyester.
Let yourself be inspired by the looks of the fashion shows and buy online the fabric that best reflects your style.
In order to choose the most suitable colour and fabric for your sewing project, you can order our free Sample Sets (available only for plain fabrics in continuous supply).