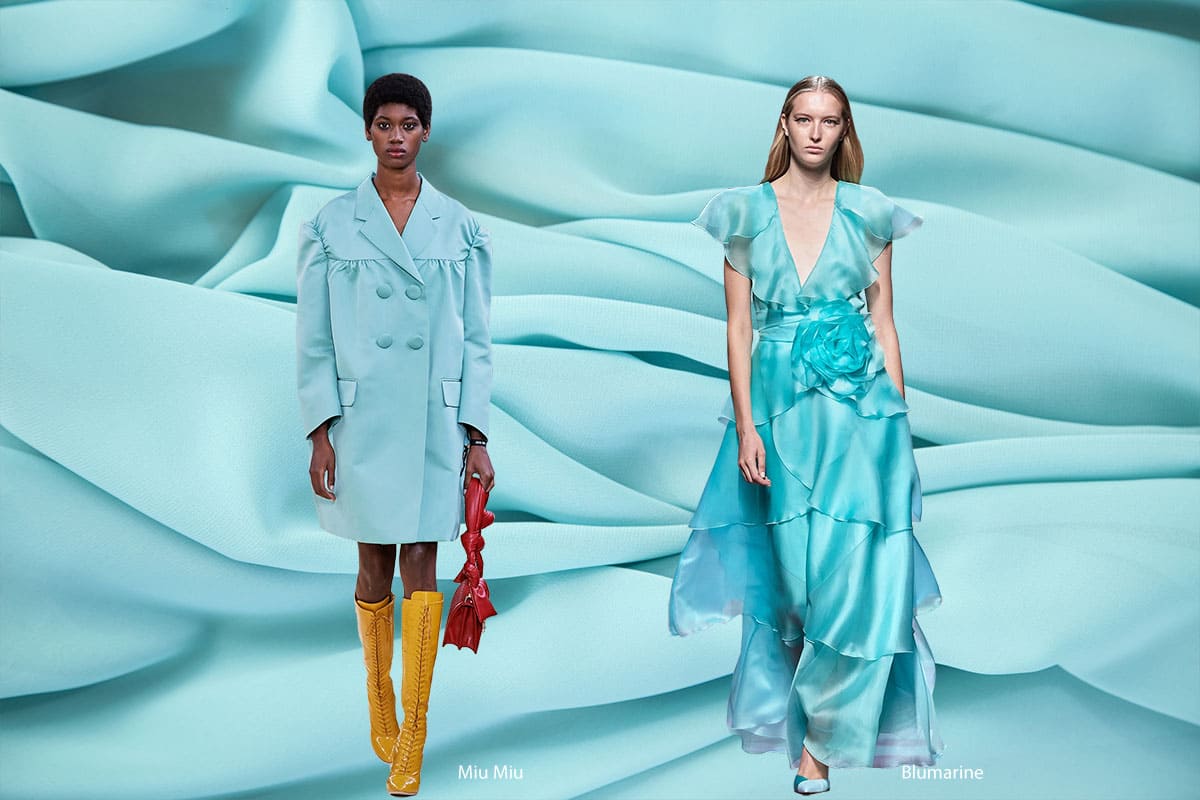 Spring / Summer 2020 Colour Trends: Tanager Turquoise
Turquoise is a fresh and vivid color perfect for the warmer season.
It's a special combination of blue and green that evokes the cooling effects of the ocean.
Wear it head-to-toe for an eye-catching look or paired with any shade of pink for the prettiest springtime look.
Bright Turquoise was a highlight in the Spring 2020 runway shows.
Natasha Zinko x Duo opened the show with a Turquoise creation and used it heavily in her fresh and cool collection.
At Gucci we admired a Tanager Turquoise-colored dress embellished with a wide stripe of gold sequins.
Turquoise appeared also at Louis Vuitton, Miu Miu Blumarine and Emilia Wickstead.
Prabal Gurung showed a stunning turquoise rose strewn gown whose skirts swept the width of the runway.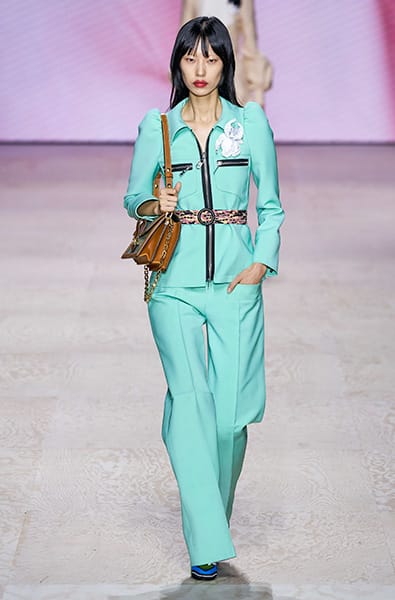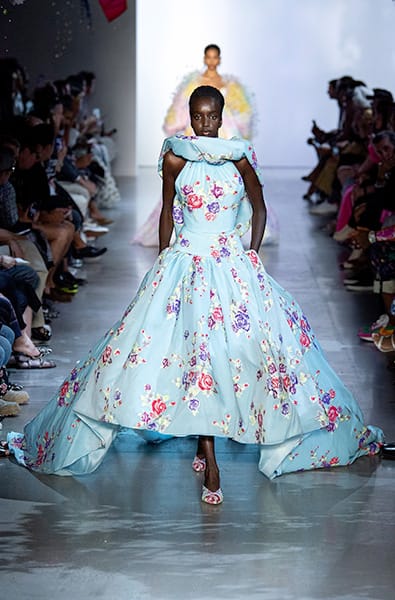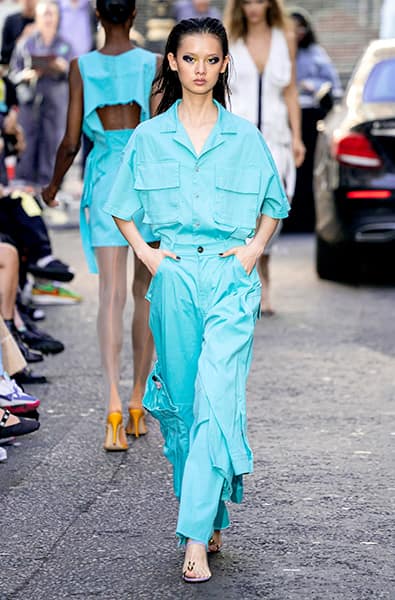 Make your stylish outfit with our premium quality Italian fabrics for dressmaking
new tess offers a wide range of fine Tanager Turquoise fabrics in silk, cotton, linen or polyester.
Let yourself be inspired by the looks of the fashion shows and buy online the fabric that best reflects your style.
In order to choose the most suitable colour and fabric for your sewing project, you can order our free Sample Sets (available only for plain fabrics in continuous supply).