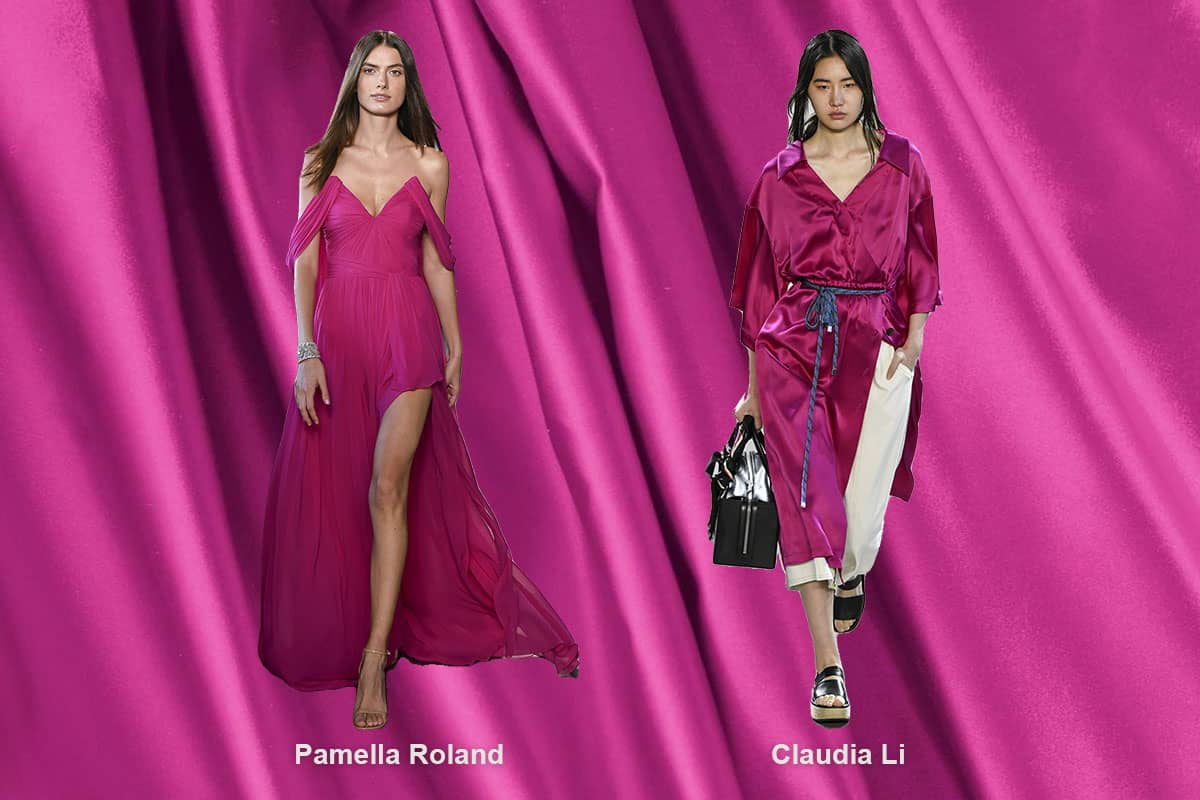 Spring / Summer 2019 Colour Trends: Pink Peacock
Intense, lively and super-saturated, Pink Peacock (we call it pink ciclamino), a bright magenta with cool purple undertones, perfect for those who do not like to go unnoticed, is one of the most striking spring 2019 colour trends.
For those who don't dare wear it alone, it can be mixed with neutrals or with some warm shades like orange or yellow for a perfect colour blocking outfit.
We saw it in many head-to-toe outfits on the spring 2019 runways: Balenciaga chose this colour for a tight-fitting coat and for a total look with a high-waisted skirt and oversized blouse with massive sleeves. At Pamella Roland's show Pink Peacock was used to craft gorgeous monochrome dresses, while Claudia Li showcased two Pink Peacock silken outfits that brightened the runway.
Sies Marjan chose pink peacock for a tone-on-tone look: a cyclamen pink trench framing a shirt dress of the same shade. The result? A linear and classy outfit. On the Tadashi Shoji runway pink peacock was used for sunset-effect dégradé sleeveless gowns, with or without sequins.
Get inspired by the Spring 2019 ready-to-wear collections and start your next sewing project with our trendy pink ciclamino or bouganville fabrics for dressmaking.
Order our free sample sets to choose the right colour and fabric.