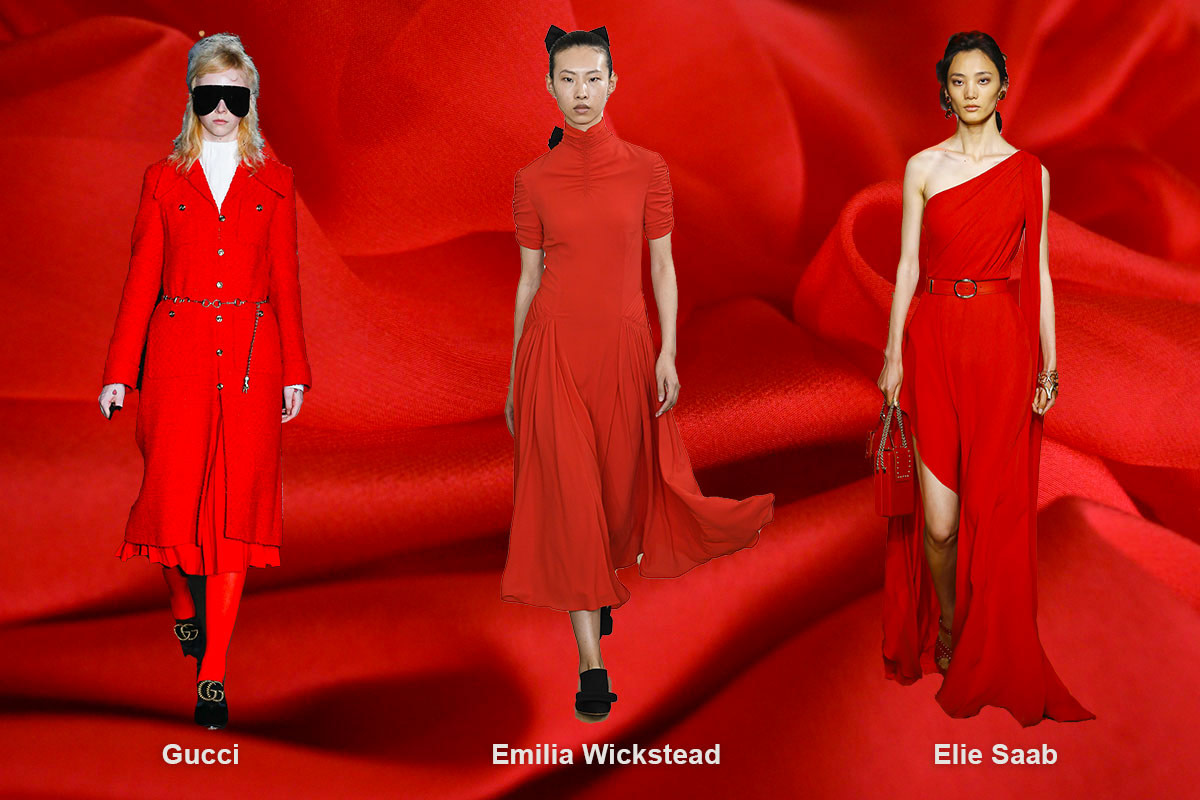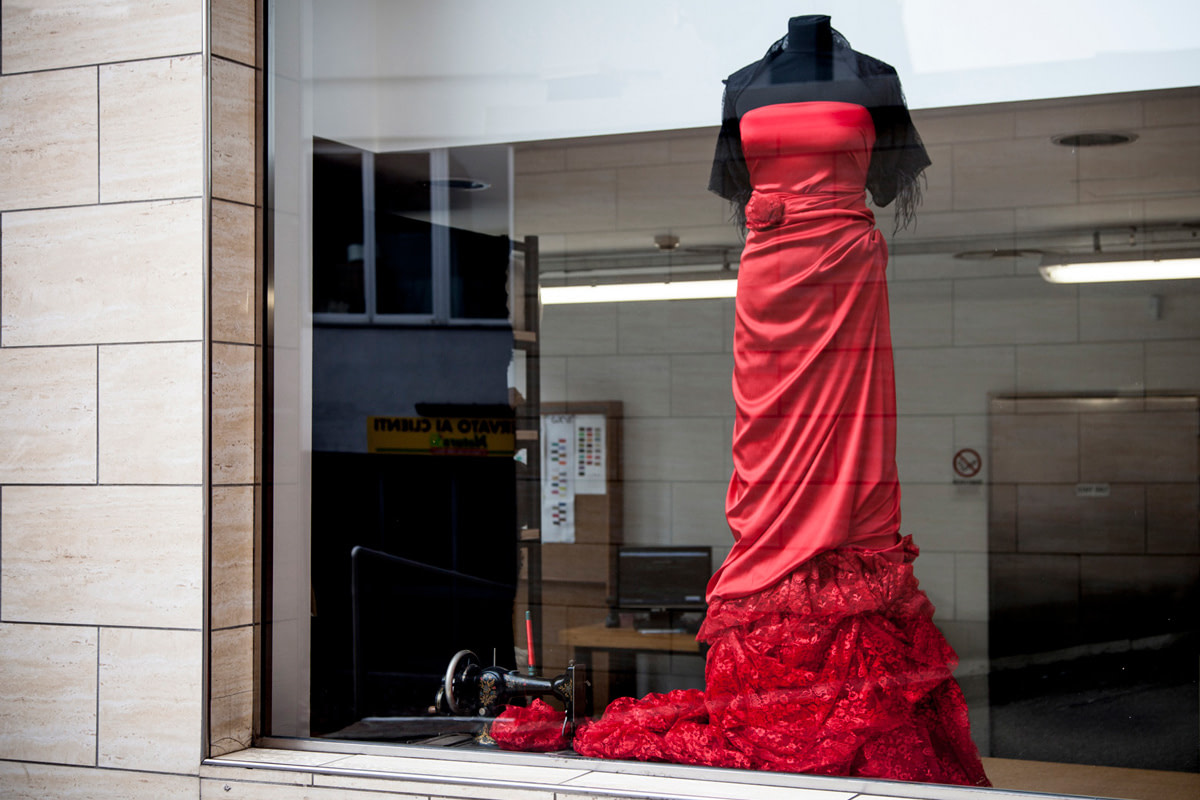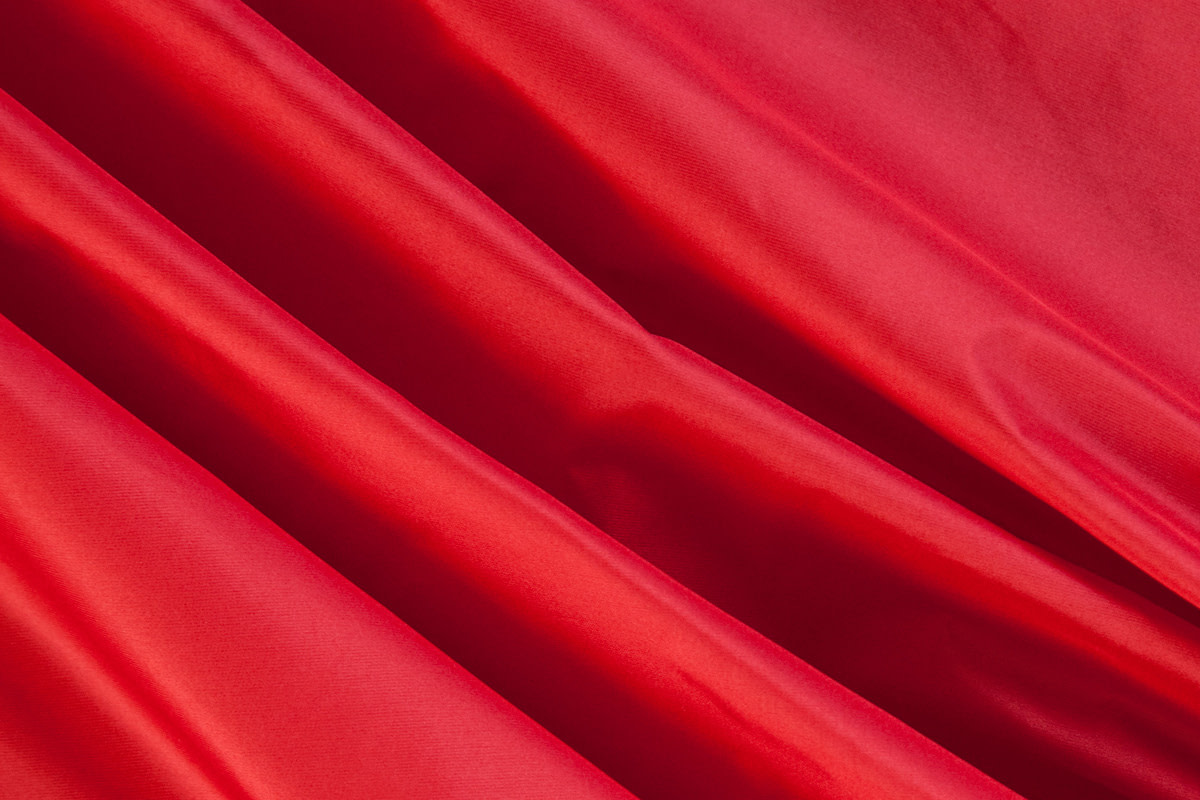 Spring / Summer 2019 Colour Trends: Fiesta Red
Red is back for the spring 2019 season, both in the bright, vibrant and Caribbean shade, named by PANTONE Institute Fiesta, and in the most classic shade, a distinctive trait of the maison Valentino.
Wear it head-to-toe for an eye-catching look or in combination with soft pastels for a balanced and trendy look.
The summery fiesta red colours Moschino.
It is a collection with a gritty soul, full of "joy of living". The designer uses vitaminic colours, including red-fiesta, to give character to the total white look: the sketch comes to life on the clothes, with the coloured signs of the marker outlined as prints on the white of trench coats, chemisers, jackets and skirts with the bow and even on shoes and tights. The result? A style full of character, which refers to the 80s and 90s when the woman was "dressed for success" and had her own awareness of femininity.
Bright red also represents the choice of Emilia Wickstead for the spring / summer 2019 collection: sophisticated, minimalist and full of monochrome looks in neutral beige, white and black, the designer's collection acquires light and tone thanks to the bright red dresses that capture the eye and give a burst of positive energy.
Also Simone Rocha does not give up the energetic touch of red-fiesta. For her spring / summer 2019 collection, the designer presents a romantic fashion that embodies a Victorian sensibility, with embossed dresses designed by embroideries with geisha faces, painted dresses depicting portraits of high-ranking Chinese women and wide-brimmed hats. In this collection the use of red-fiesta both for dresses and jackets, and for prints gives a precious touch of exuberance.
Brandon Maxwell presents a collection with very bright colors, where red dominates together with deep pink, presented both in monochrome look and in combination with each other.
Bright red is also popular on the catwalks of Gucci that for spring / summer 2019 presents a collection of chic 80's inspiration: garments with shoulders in evidence and oversize; jackets and jumpsuits with shoulder pads or fringes, rock mood and lots of color. First of all? The red-fiesta.
Long dress in total-red also for Elie Saab that for spring / summer 2019 chooses precious embroideries, sequins and bright colors for day and evening dresses that celebrate femininity.
Vibrant and dynamic, the red-fiesta is in short a decisive tone that lends itself to monochrome looks full of positive energy and optimism, but also in combination with details and accessories total black for a super chic look or combined with soft colors such as toffee, cream and living coral.
Bright red is an essential must-have to give liveliness and determination to the outfits of next spring / summer.
Let yourself be inspired by the looks of the fashion shows and choose the fabric of your choice from our selection of red-fiesta fabrics to make your fashionable garment of high quality.