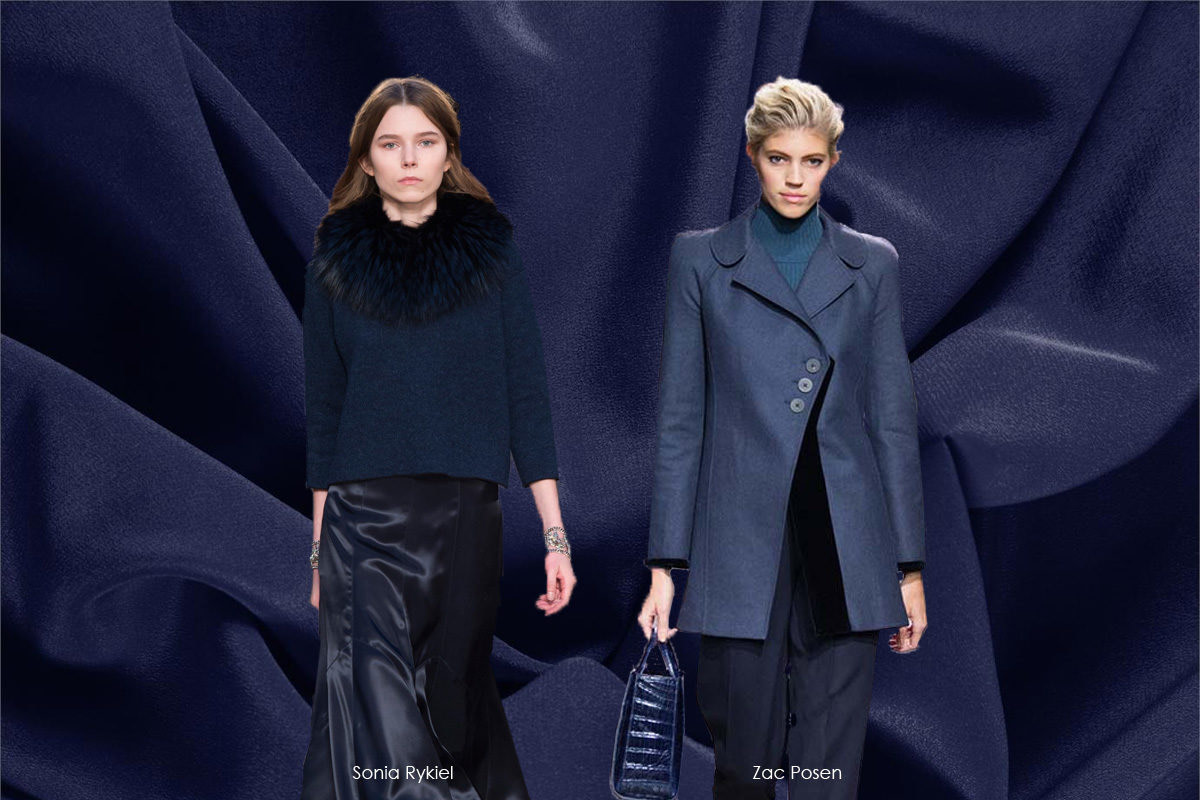 Fall / Winter 2016-2017 Colour Trends: Riverside, Navy and Cobalt Blue
Blue plays a key role in the fall/winter 2016 runway shows.
Ranging from Riverside – found in Pantone's list of fall 2016 top 10 colors – to Navy blue and Cobalt blue, all its shades have been frequenters from New York to London, Milan to Paris.
Here you can see three different shades of our blue, declined on different apparel fabrics, perfect for the fall/winter 2016 season: Marine, Navy and Zaffiro.