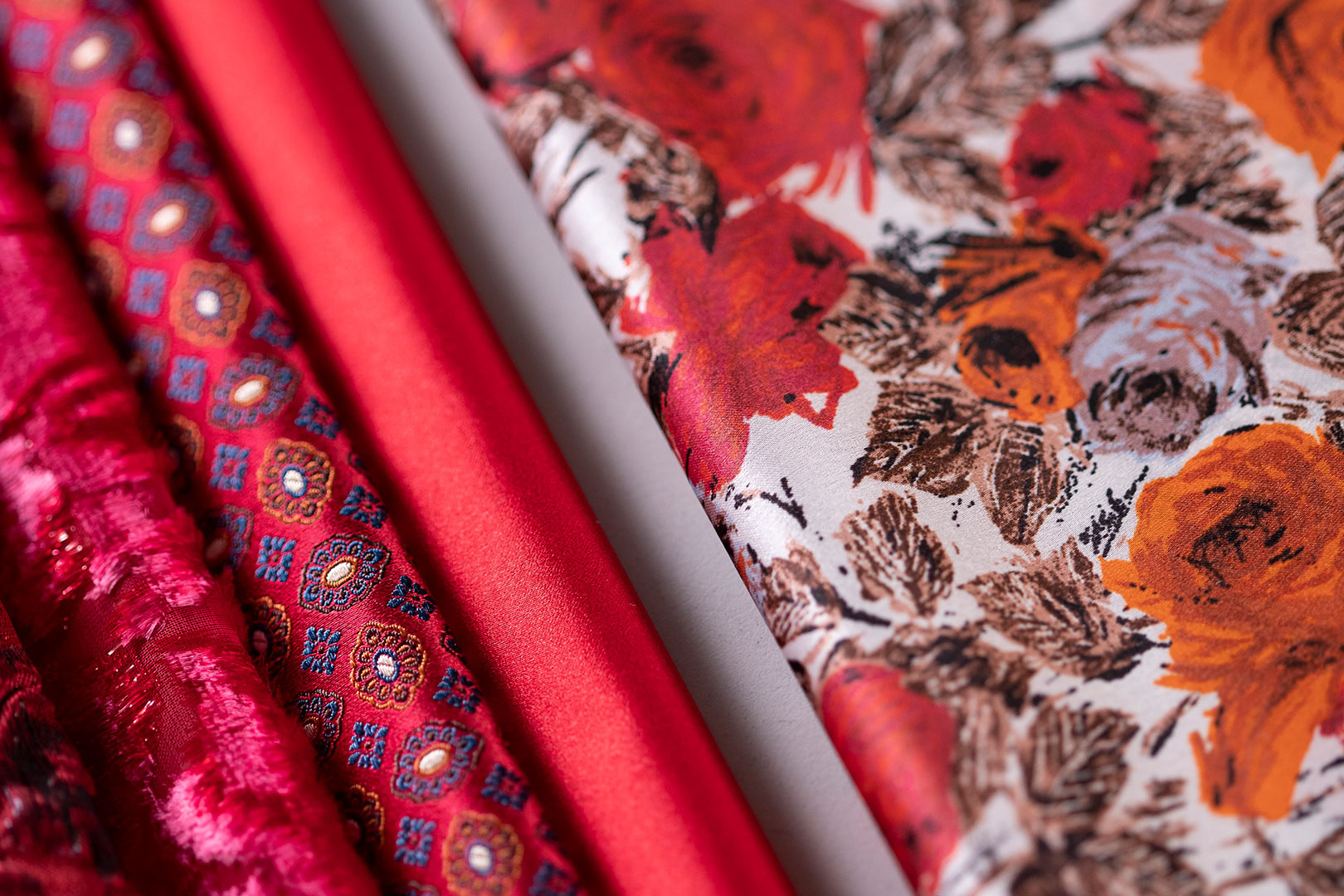 Fall / Winter 2021-2022 Colour Trends: Fire Whirl
A vigorous red with a dynamic presence.
Fire Whirl is a bright, intense and warm red, with a strong impact, perfect for outfits with character.
Red, perfect nuance for autumn/winter, is the right choice for coats, jackets, dresses, suits and accessories with an enveloping and intense tonality.
---
Red in the ready-to-wear collections fall/winter 2021-2022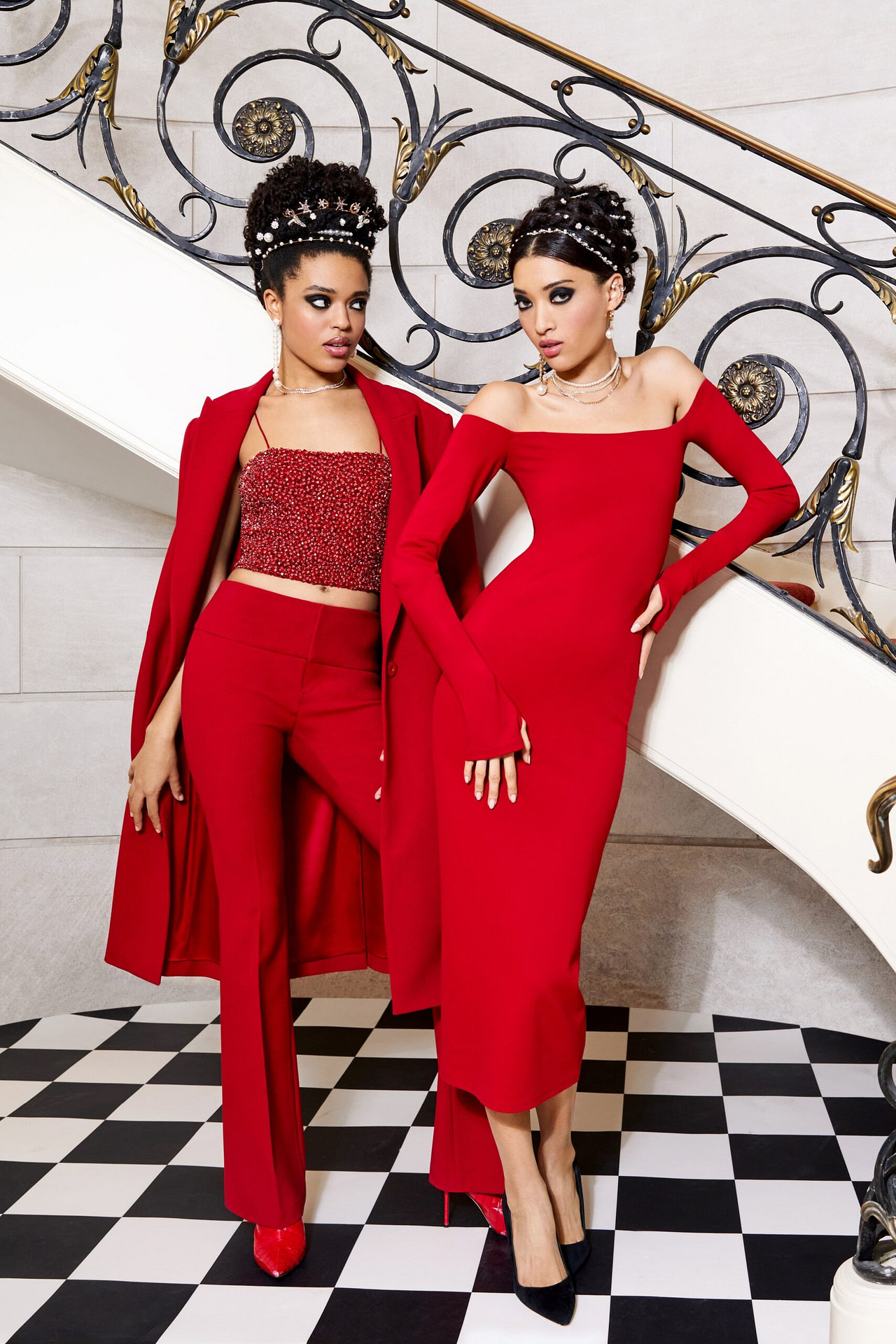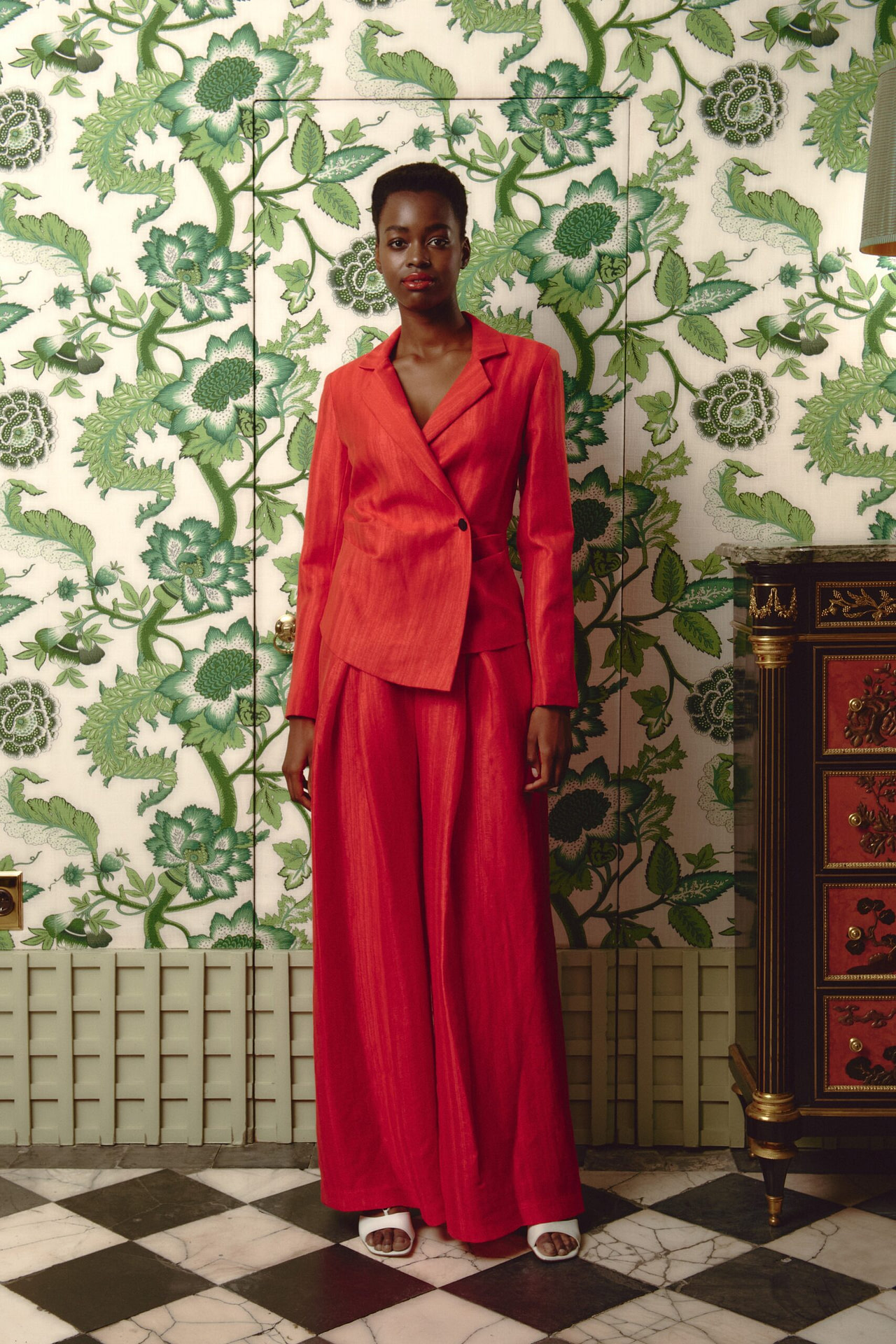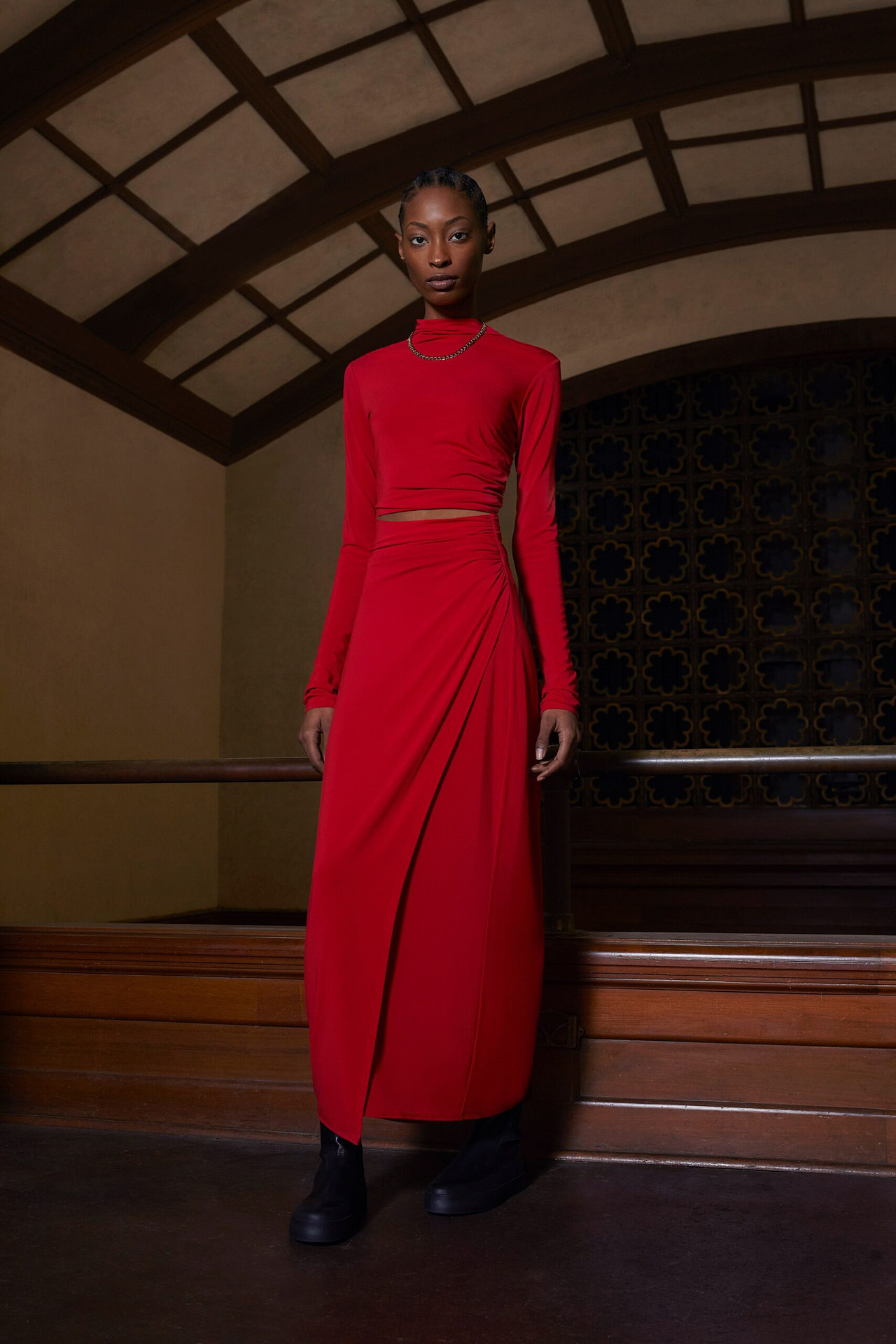 The marchio A.L.C. brand designed a fall-winter 2021-2022 collection with warm, neutral colors with accents in shades of purple and bright red.
Alejandra Alonso Rojas presented a collection with a "Spanish" taste full of palettes, bangs and polka dots in which bright red was one of the leading colors.
There was quite a bit of red on the Alice + Olivia runways as well. The designers created a mesmerizing fall collection; red was employed as an all-over hue in the creation of sinuous and sensual dresses.
At Sacai we saw red dresses with fitted silhouettes that swayed in soft volumes below the knees, often with a coat to complete the look.
Photographs via Vogue
---
Create your fashionable outfit with our high quality clothing fabrics
new tess offers a wide range of high-quality fire whirl fabrics in silk, cotton, wool, viscose or polyester.
Be inspired by the looks of the fashion shows and buy online the fabric that best reflects your style.
In order to choose the most suitable color and fabric for your project, you can order our free Sample Sets (available only for plain fabrics).