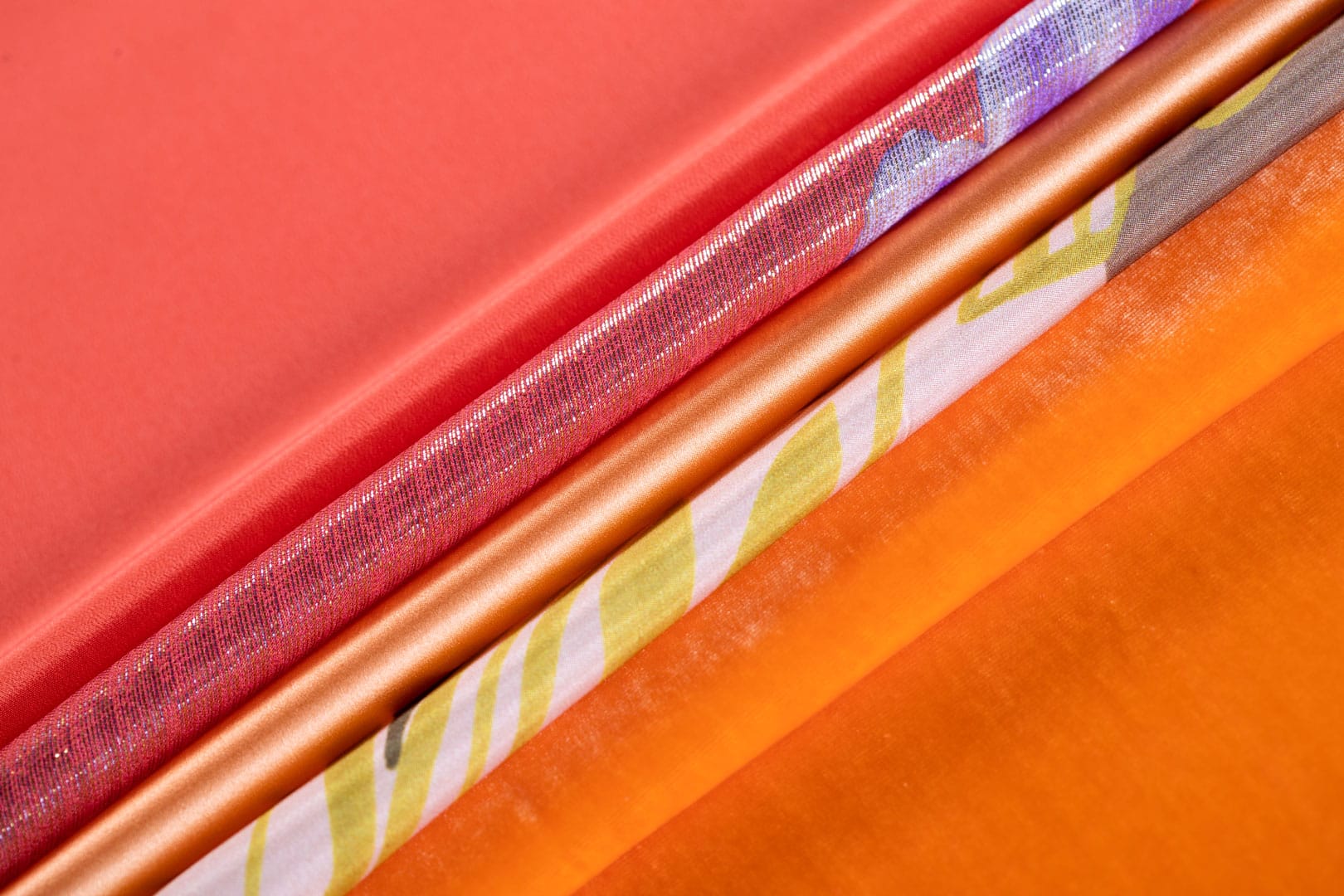 Fall / Winter 2022-2023 Colour Trends: Tangerine Tones
From bright and energizing tangerine tones to soft and refined caramel tones, orange found its way among the trend colors for next winter.
The orange shades selected for autumn winter 2022 2023 are:
Dragon Fire glows with energy and excitement;
Orange Tiger a gregarious, high visibility orange with extravagance;
Peach Caramel a warm and delicious sweet peach.
---
Orange in Fall Winter 2022 2023 Ready-to-Wear collections
Dragon Fire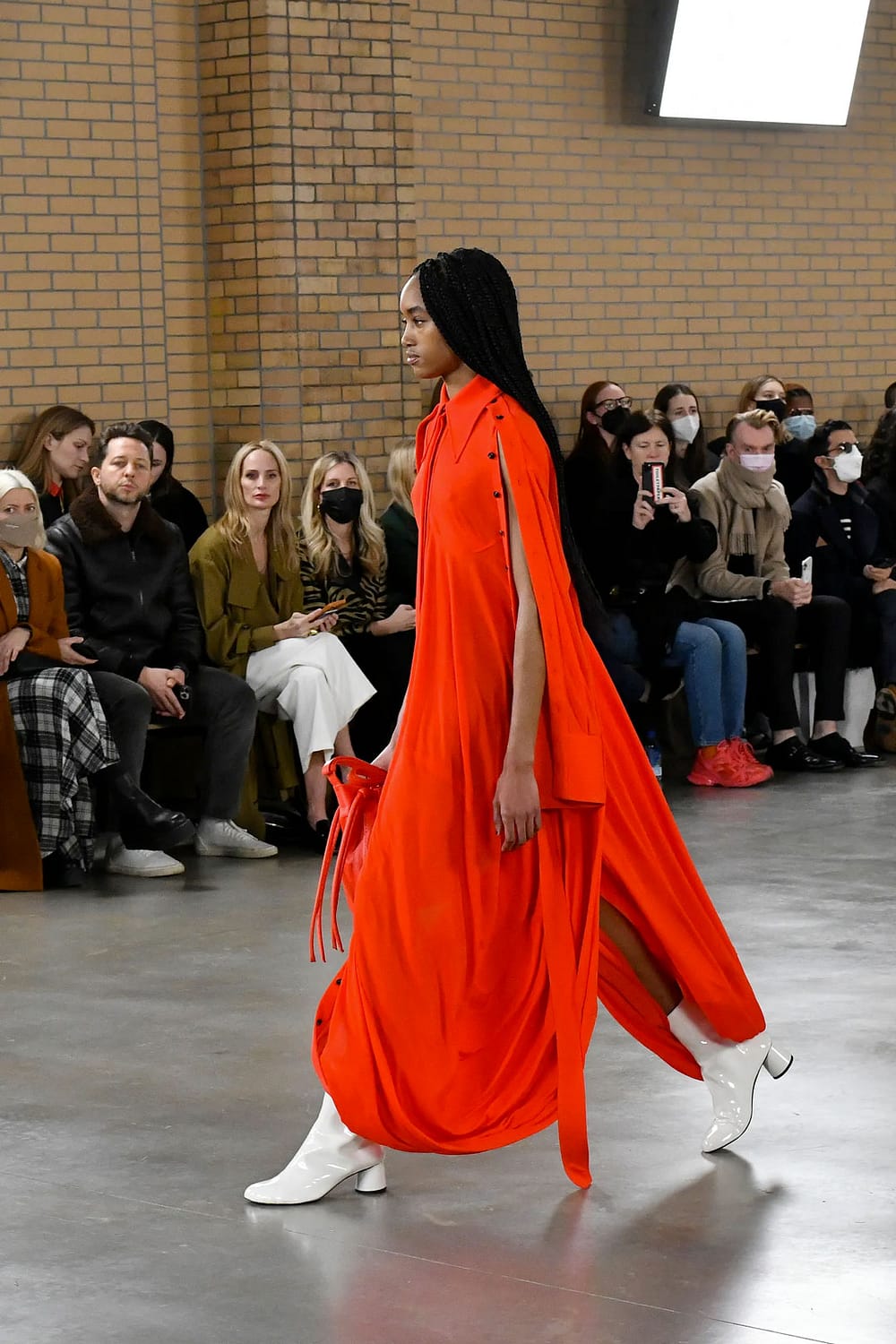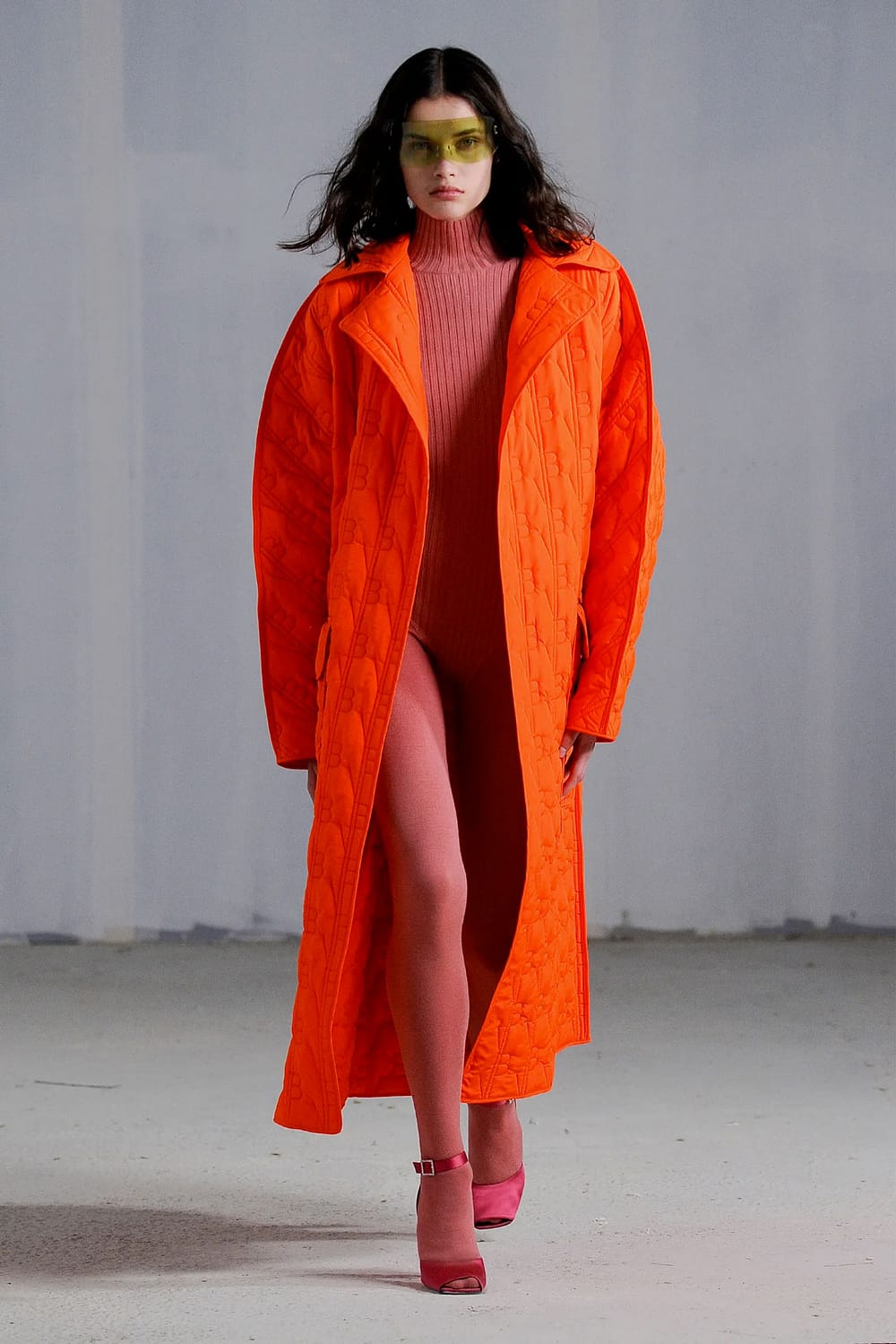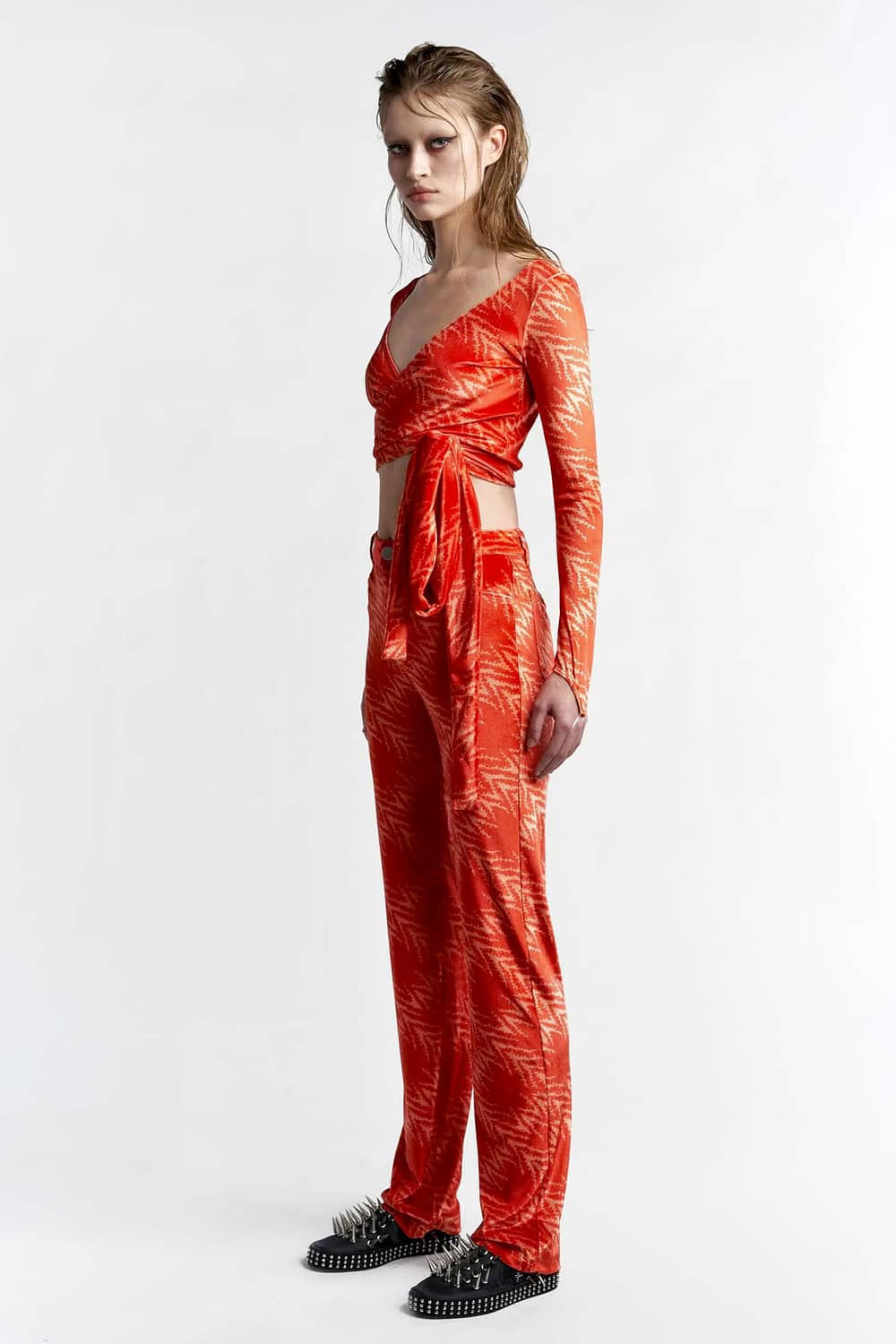 A brilliantly energetic shade of orange.
Victoria Beckham in the fall/winter 2022-2023 fashion show presented a dragon fire-colored maxi overcoat to be worn in combination with a finely knitted bodysuit in antique pink and tights in the same shade.
DROMe and Genny chose this bright shade of orange for looks with cut out tops and leather pants and for outfits with mini skirt and maxi coat.
This vibrant orange has been chosen also by Maisie Wilen, Proenza Schouler, Michael Kors and Max Mara.
---
Orange Tiger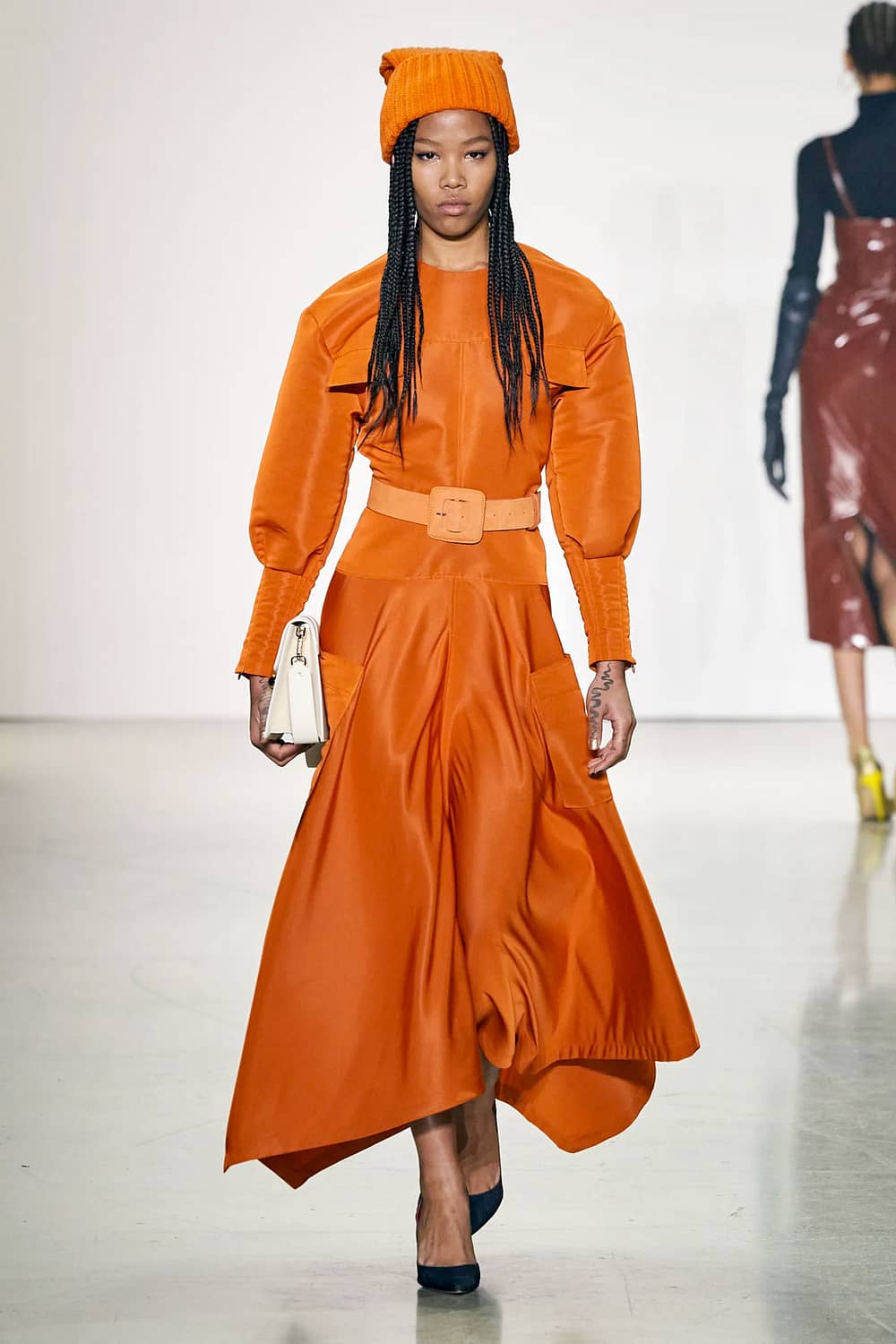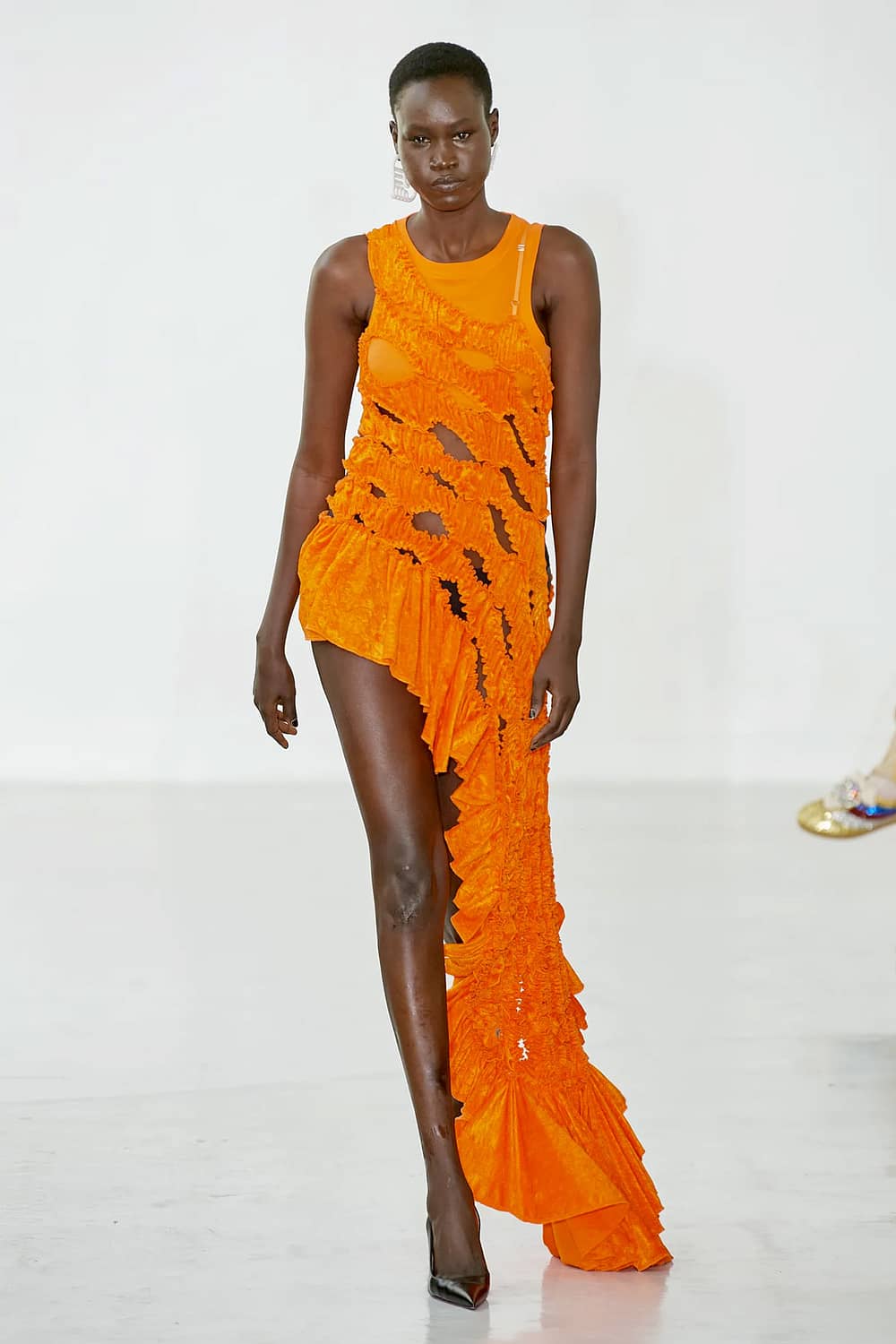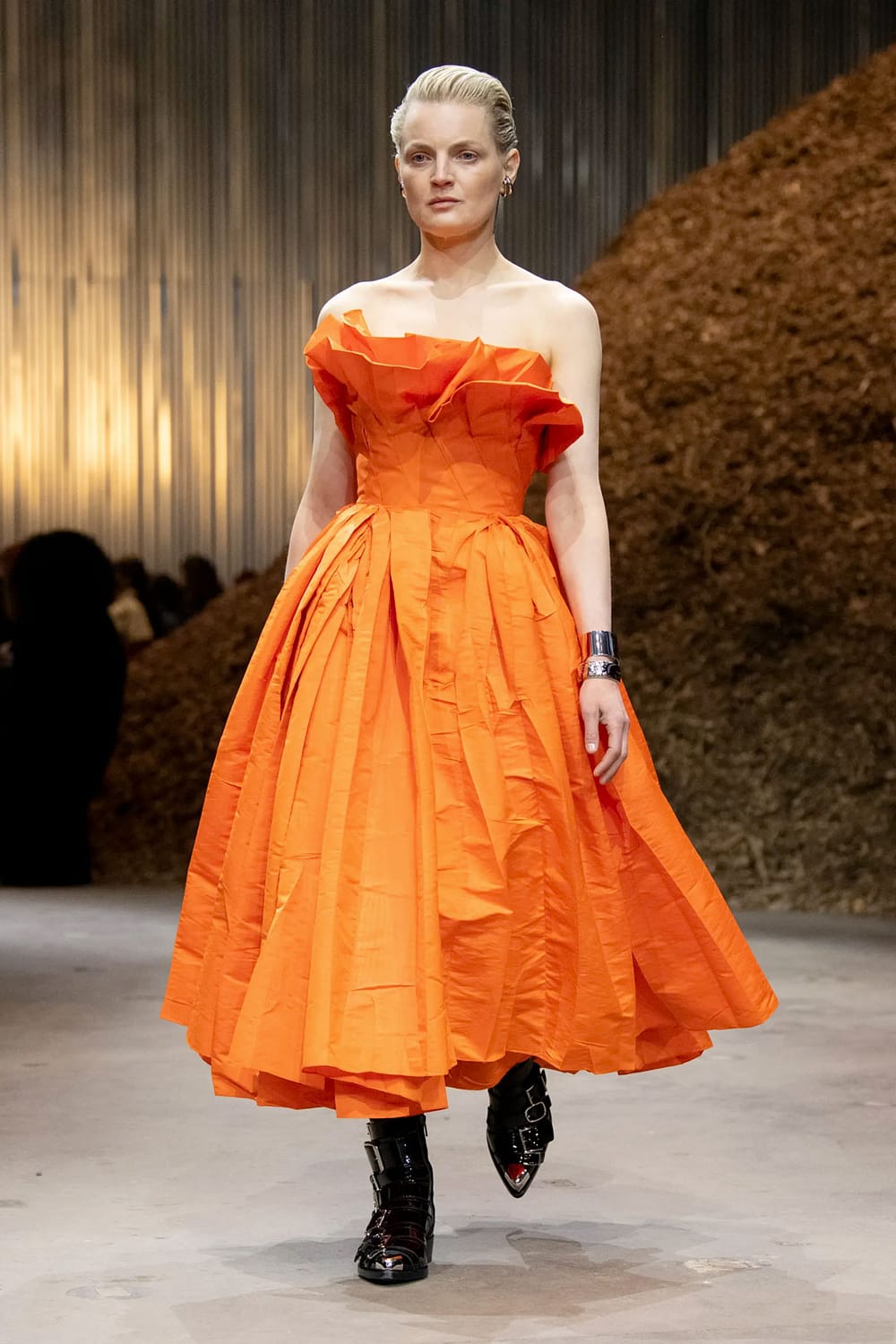 One of the orange color trends coming from London and New York is Orange Tiger. This is a warmer and more intense shade than dragon fire.
Diesel chose this orange for long dresses with maxi slits;
Etro for an ethno-chic mini dress;
bright Orange Tiger could not be missing from Alexander McQueen's collection, where we find many outfits in psychedelic and vivid colors.
Ester Manas and Bibhu Mohapatra also used this shade of orange to warm and enliven their fall/winter 2022-2023 collections.
---
Peach Caramel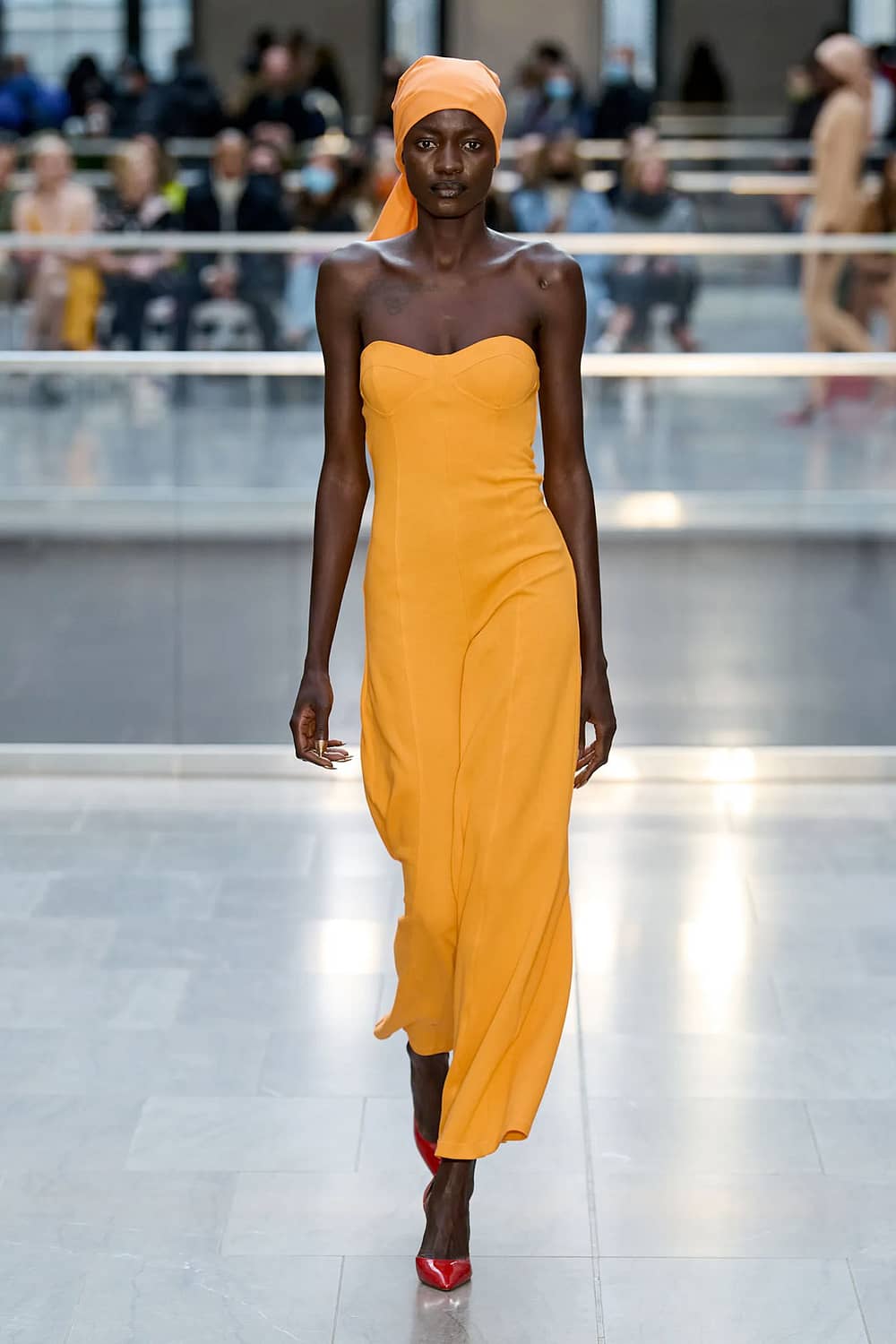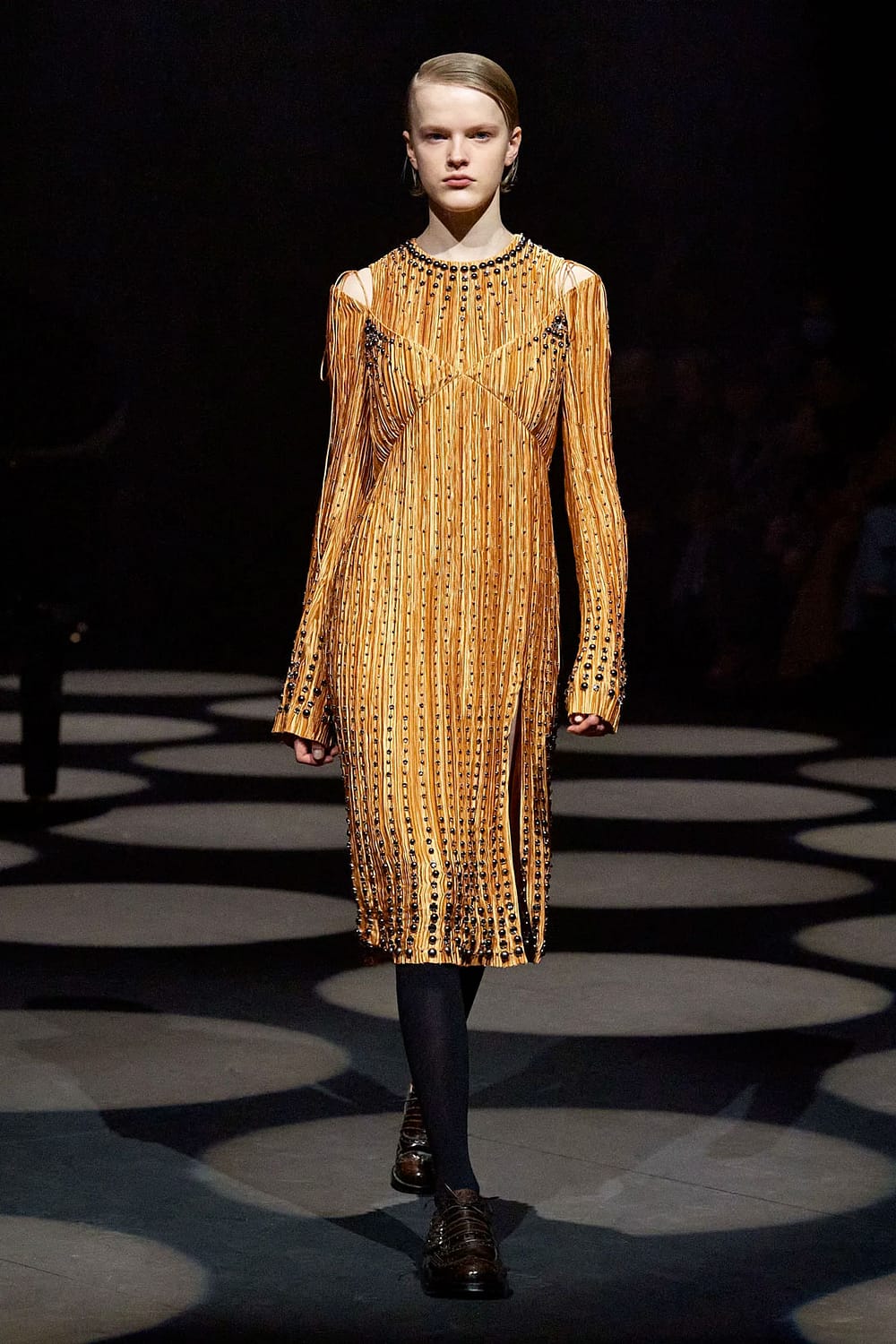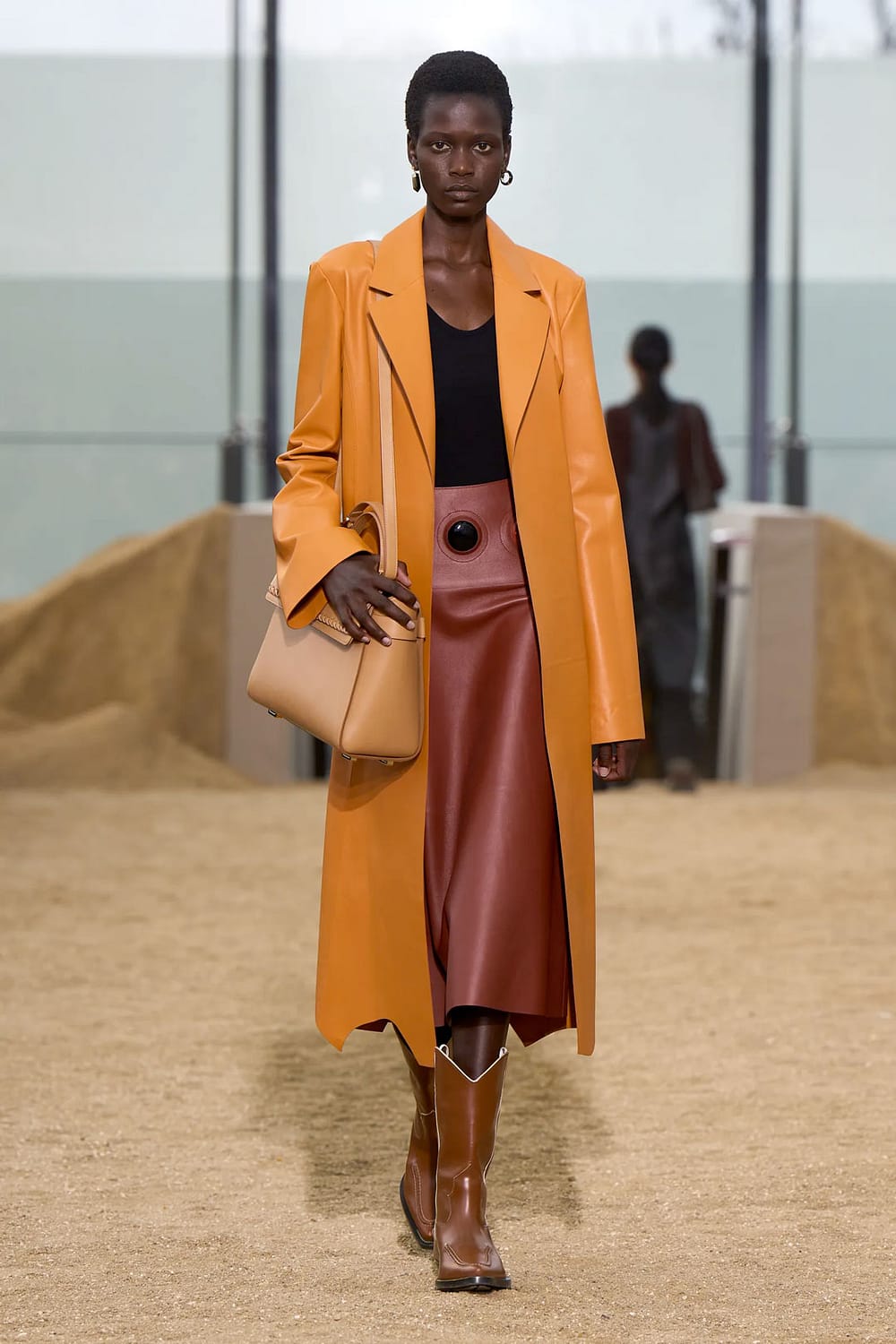 A soft and warm tone that mirrors the seared peaches in caramel dessert, perfect to warm up the cool season.
Isabel Marant, Chloe, Erdem, and Victor Glemaud have used this shade of orange to create elegant and sophisticated fall looks.
---
Create your fashionable outfit with our high quality clothing fabrics
new tess offers a wide selection of precious orange fabrics in silk, viscose, cotton, linen or polyester.
Be inspired by the looks of the fashion shows and buy online the fabric that best reflects your style.
In order to choose the most suitable color and fabric for your project, you can order our free Sample Sets (available only for plain fabrics).