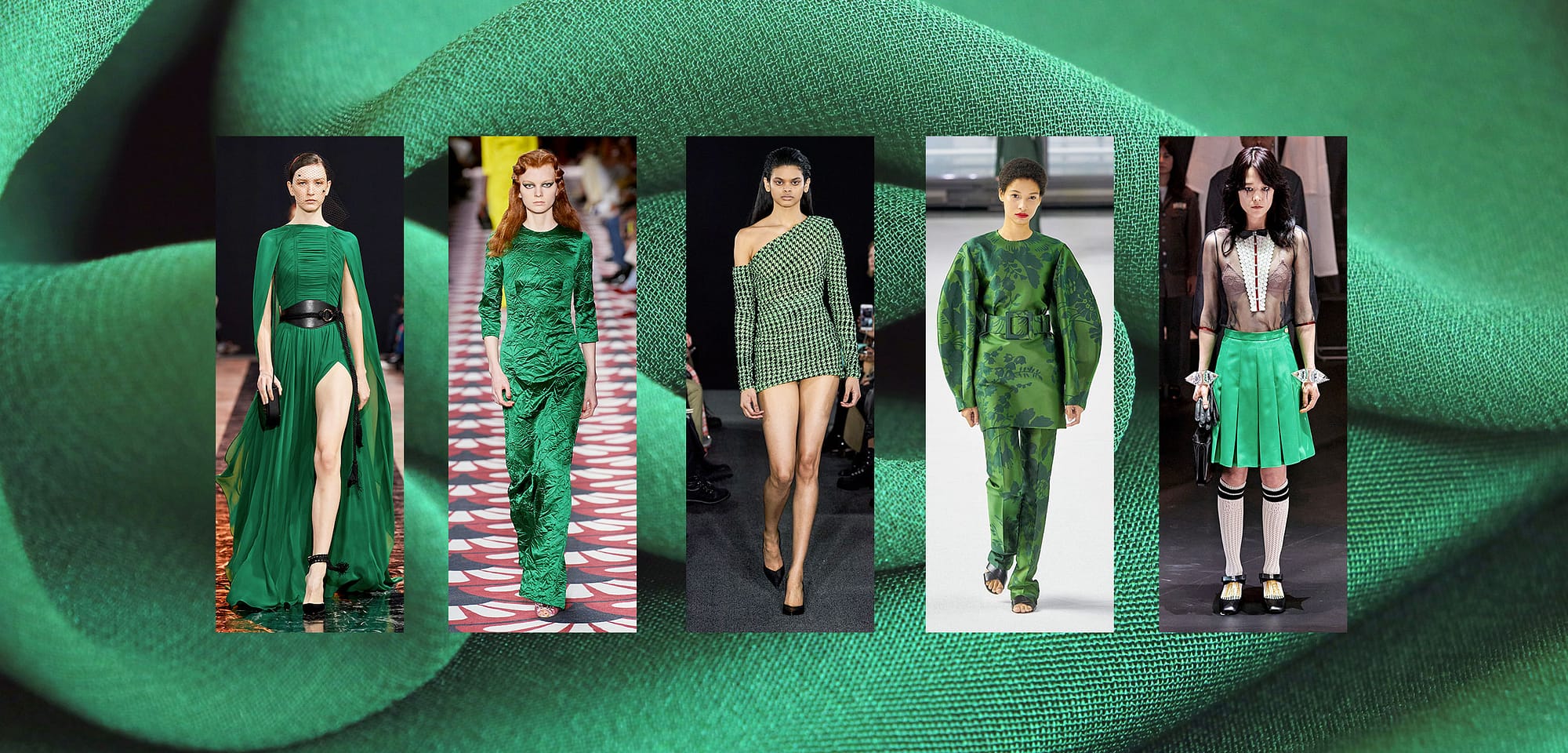 Fall / Winter 2020-2021 Colour Trends: Greens
Green is the most fashionable colour for fall winter 2020/21.
The green trend took over the runways this season and many are the proposals of dresses, suits, jackets, skirts, pants and accessories in different shades of this color, perfect for all occasions.
---
Most fashionable green hues of the autumn-winter 2020/2021 season
Ultramarine Green
This deep and strong shade of green with a blue undertone is reminiscent of the vivid color of freshly wet leaves. Pantone describes it as exuding "self-assurance and poise".
Ultramarine green is a classy color with a lot of sophistication, but at the same time audacious, with a warm and brilliant undertone capable of illuminating even the most serious outfit.
This shade of green is perfect for making head-to-toe garments or refined silk or velvet evening dresses, but also to brighten and bring playfulness to your daytime wardrobe.
We saw ultramarine green outfits at: Ulla Johnson, Altuzarra, Carolina Herrera, Hermes, Emilia Wickstead, Louis Vuitton, Gucci.
---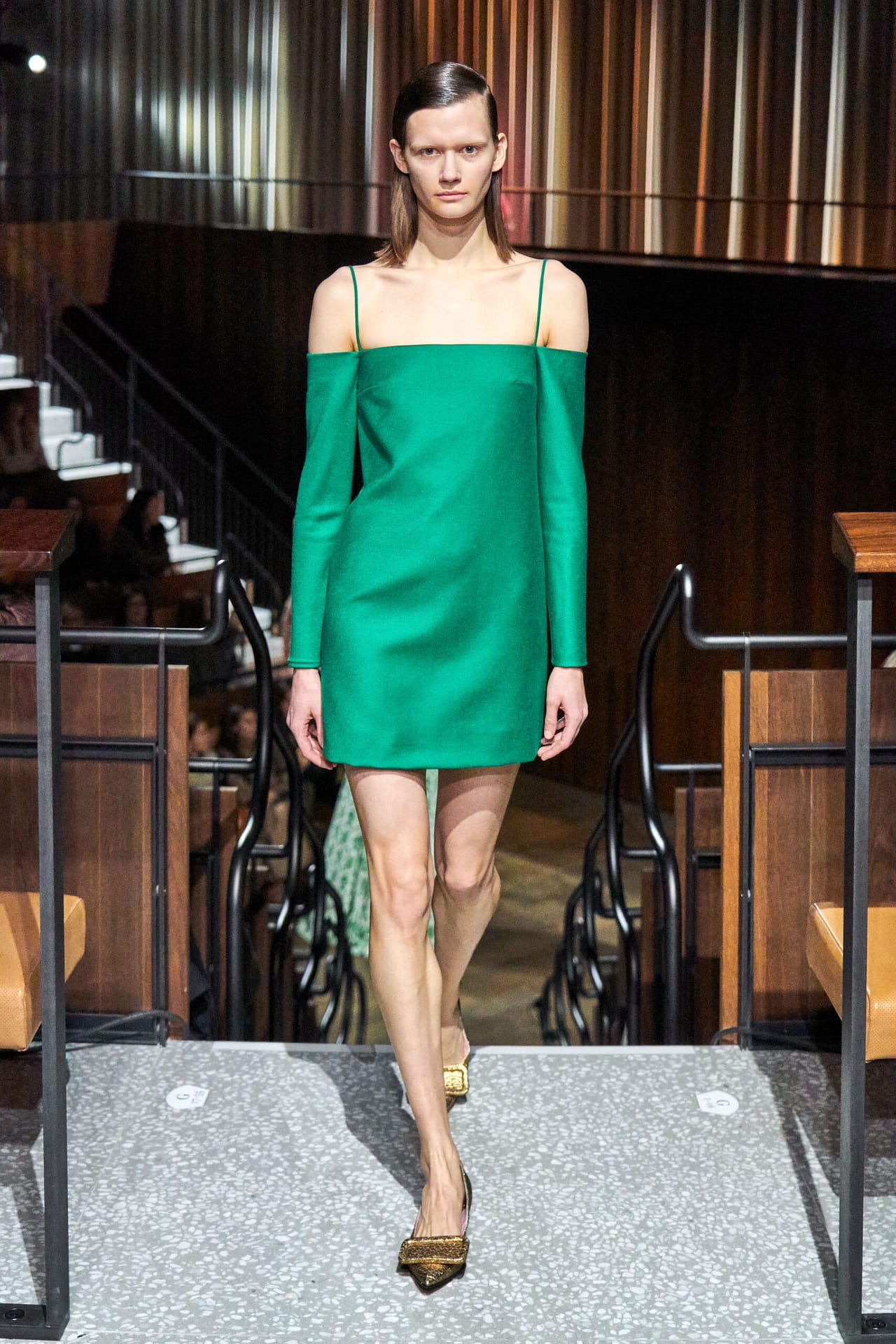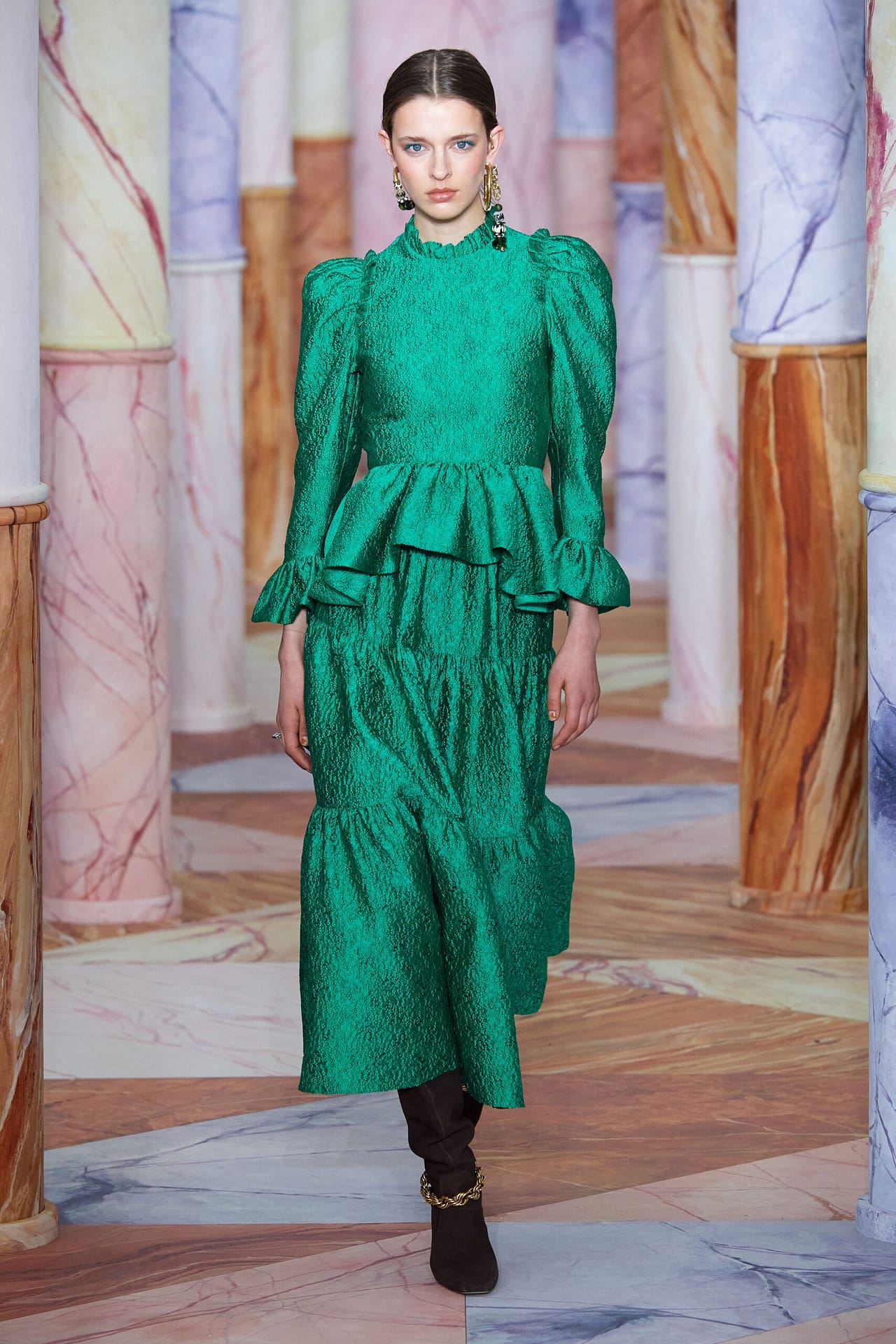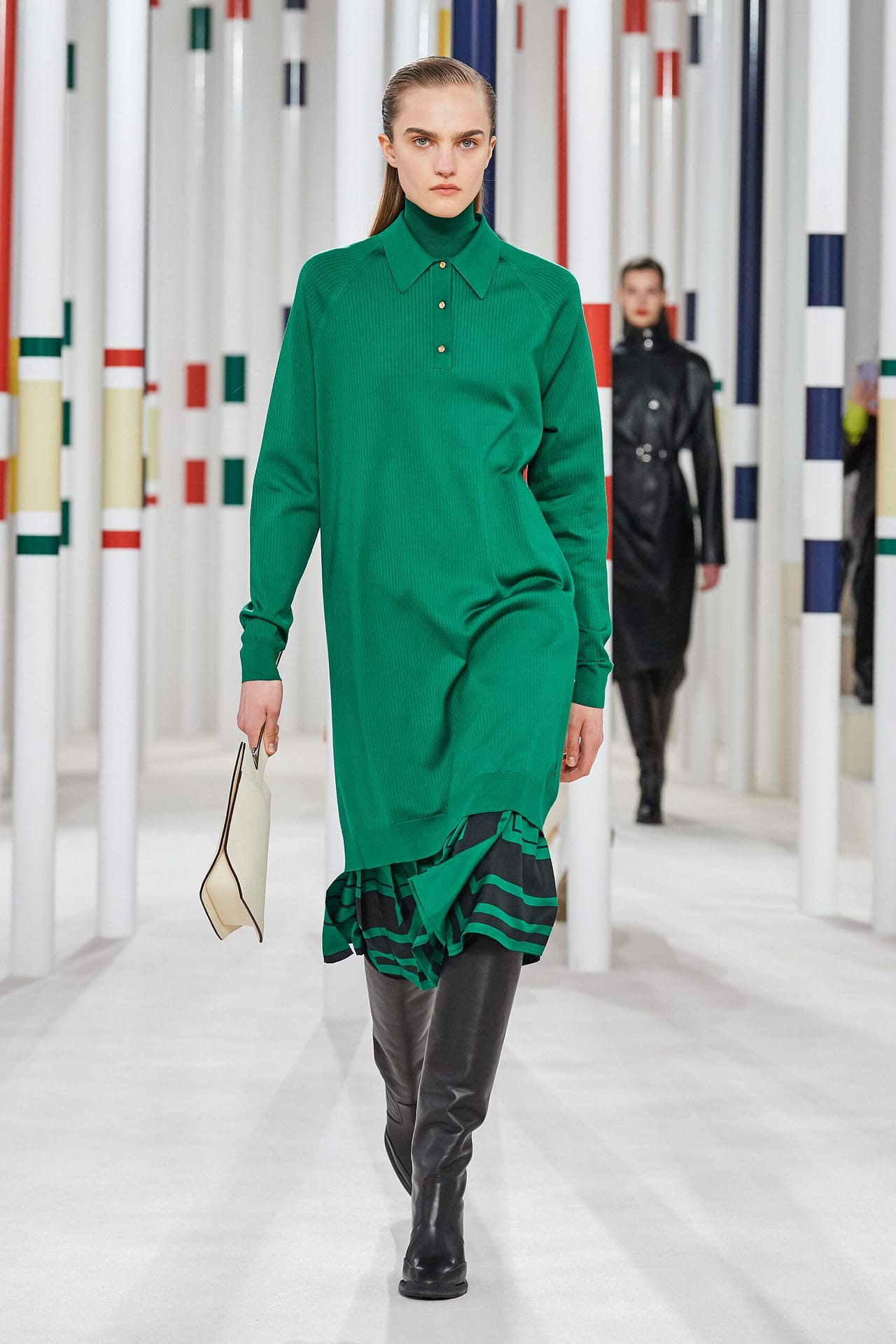 Photos via Vogue
Military Olive
Military olive is a semi-neutral dark green shade that turns to brown with a hint of yellow, typical of green olives.
It is a strong shade perfect for those who love sporty-chic fashion. You can wear it alone or combined with most of the other colors from the season.
We saw military olive garments at: Tom Ford, Ulla Johnson, JW Anderson, Balmain, Brandon Maxwell, Fendi, Longchamp.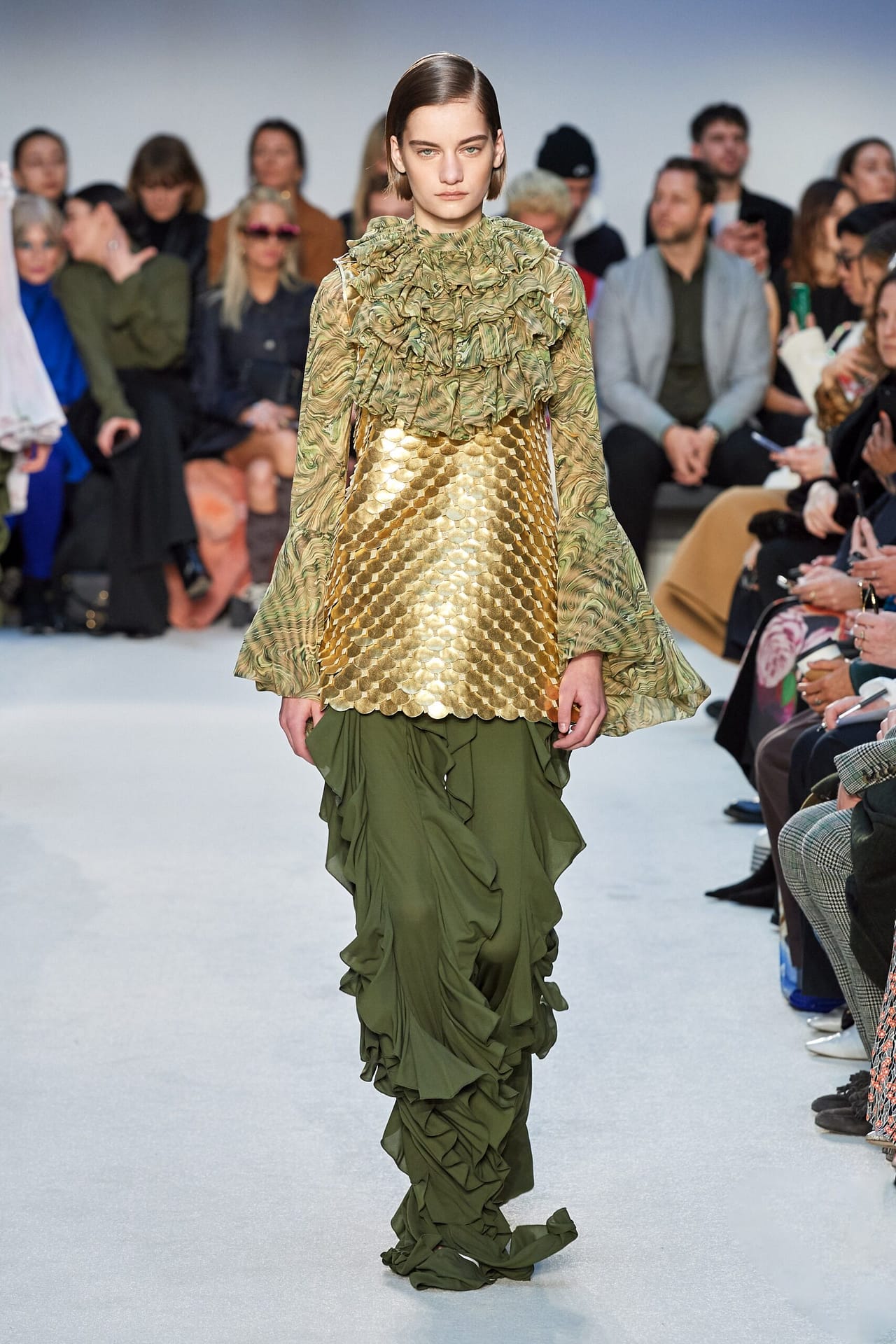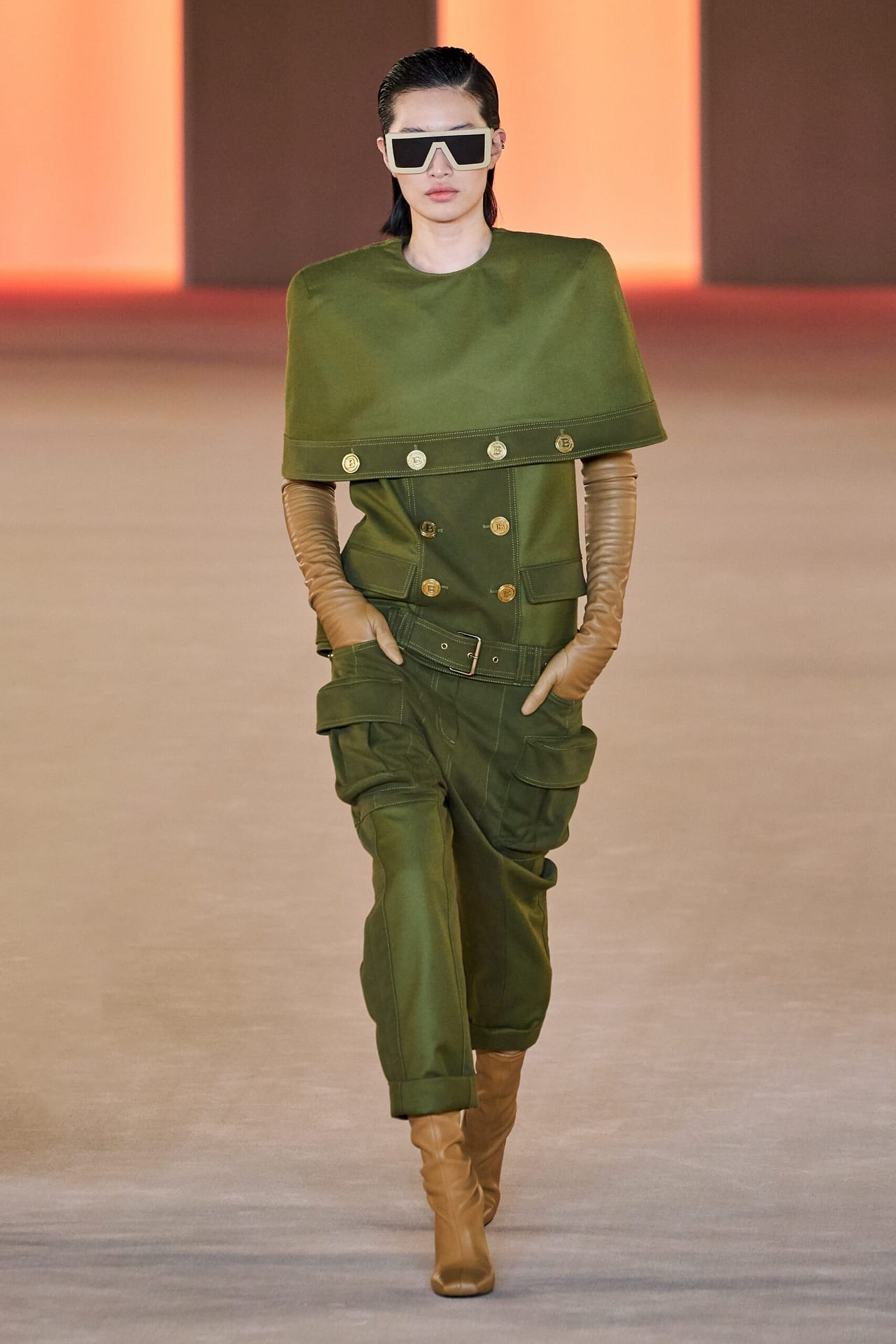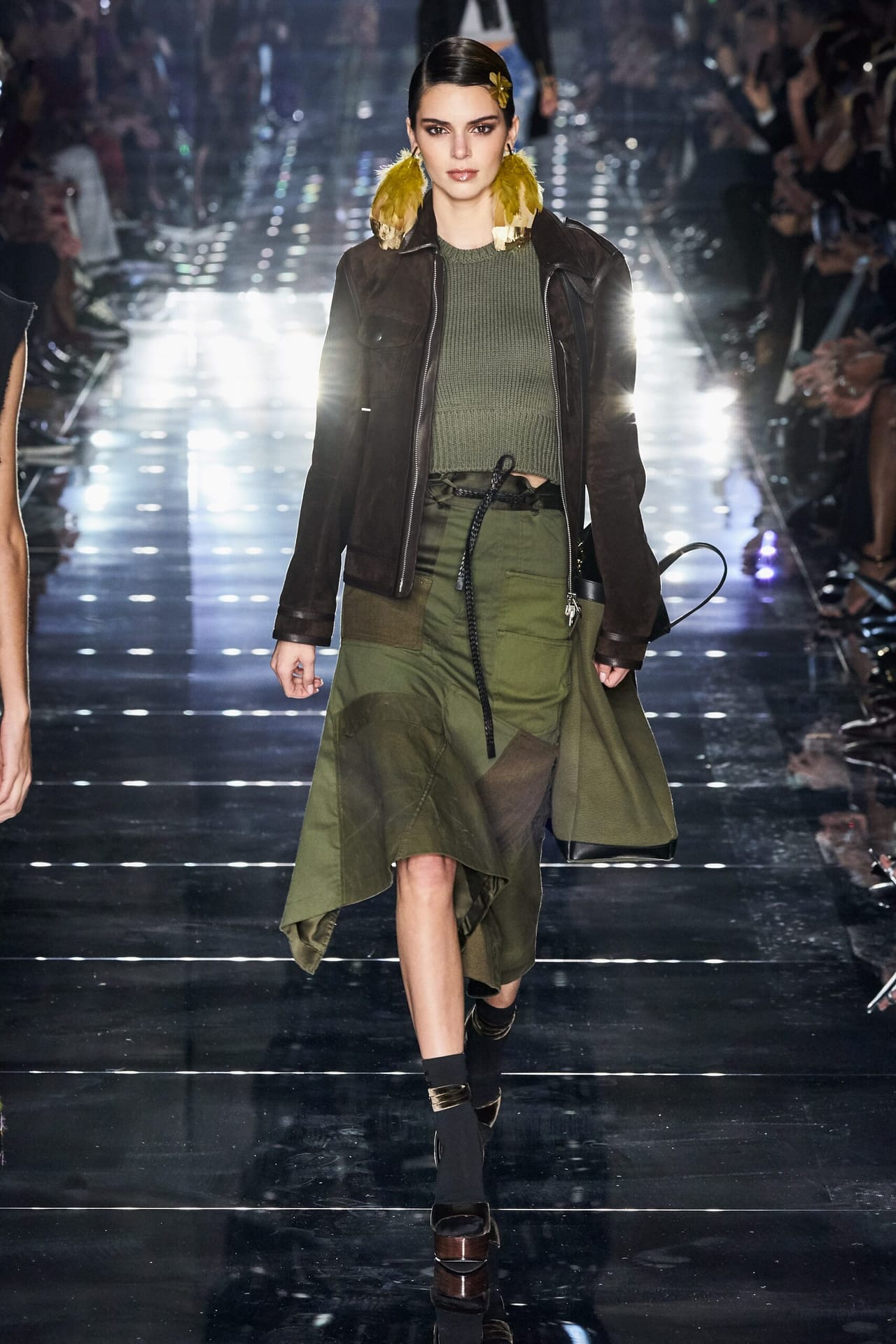 Photos via Vogue
---
Pear Green
Pear green is a very desaturated shade of yellow green, reminiscent of the color of a juicy pear.
This vibrant and cheerful green shade is perfect to brighten autumn looks or to make elegant eveningwear, as shown by Christian Siriano that used pear green for an asymmetric-shoulder floor-sweeping cocktail dress.
We saw pear green garments at: Bottega Veneta, Burberry, Brandon Maxwell, Christian Siriano, Cushnie.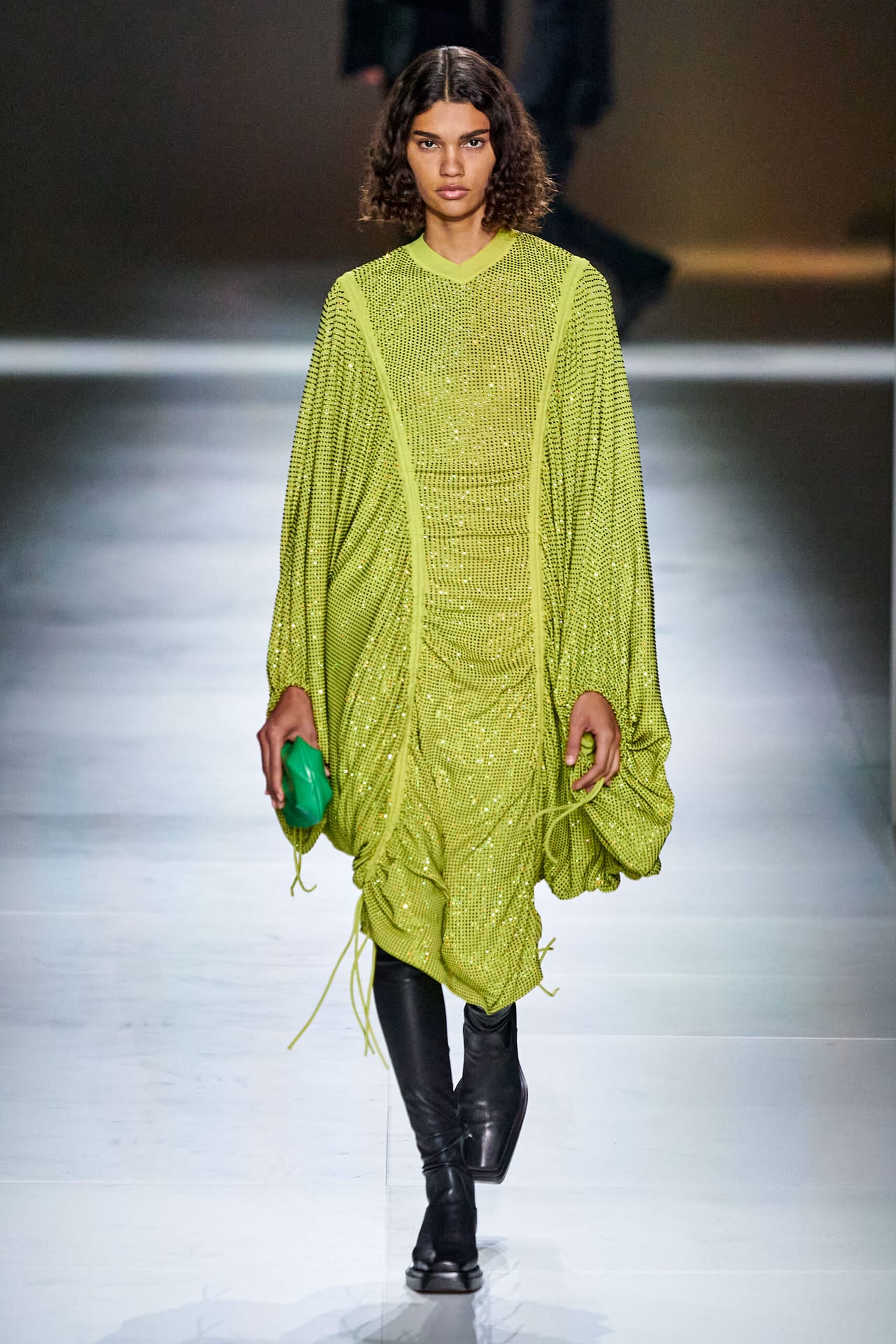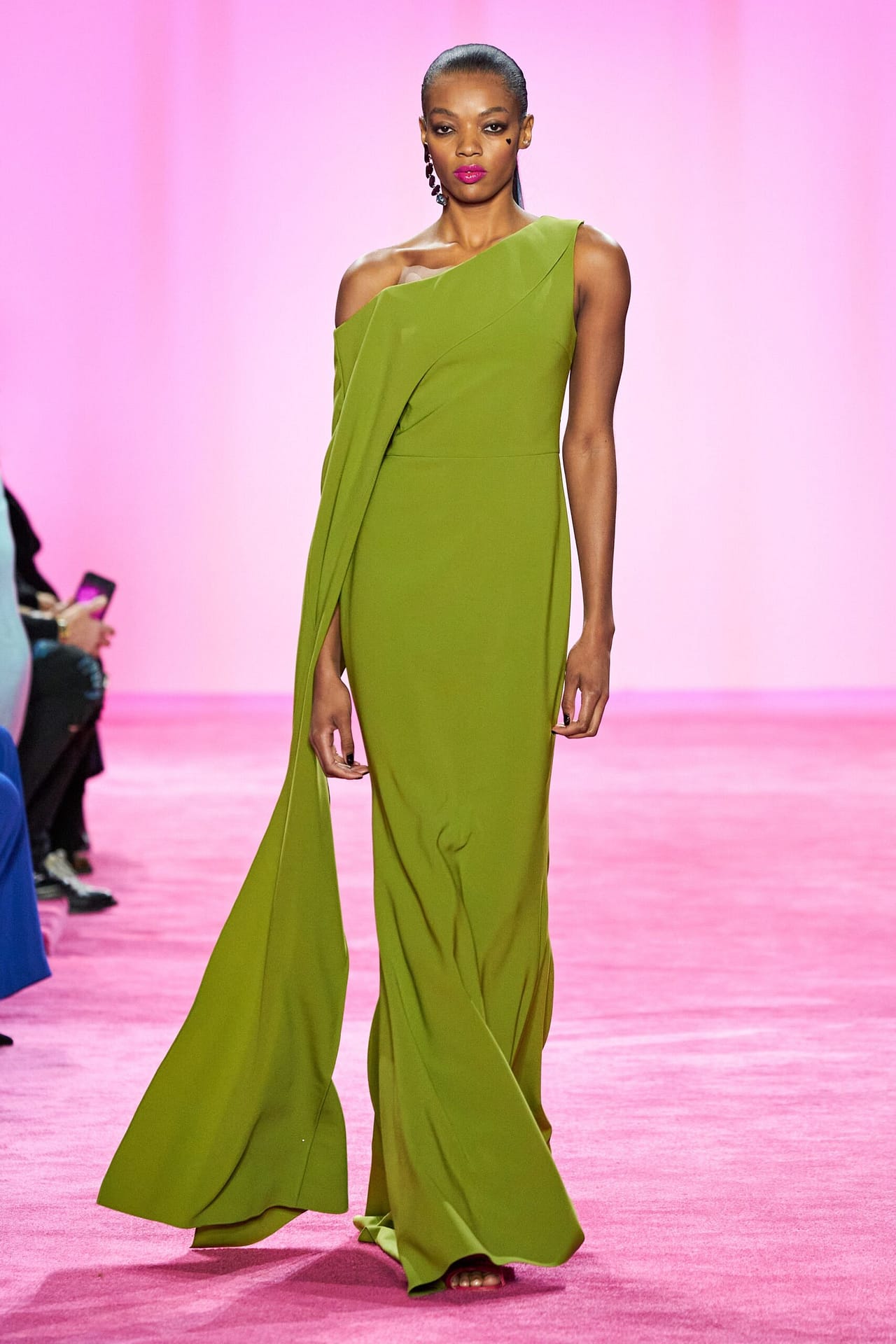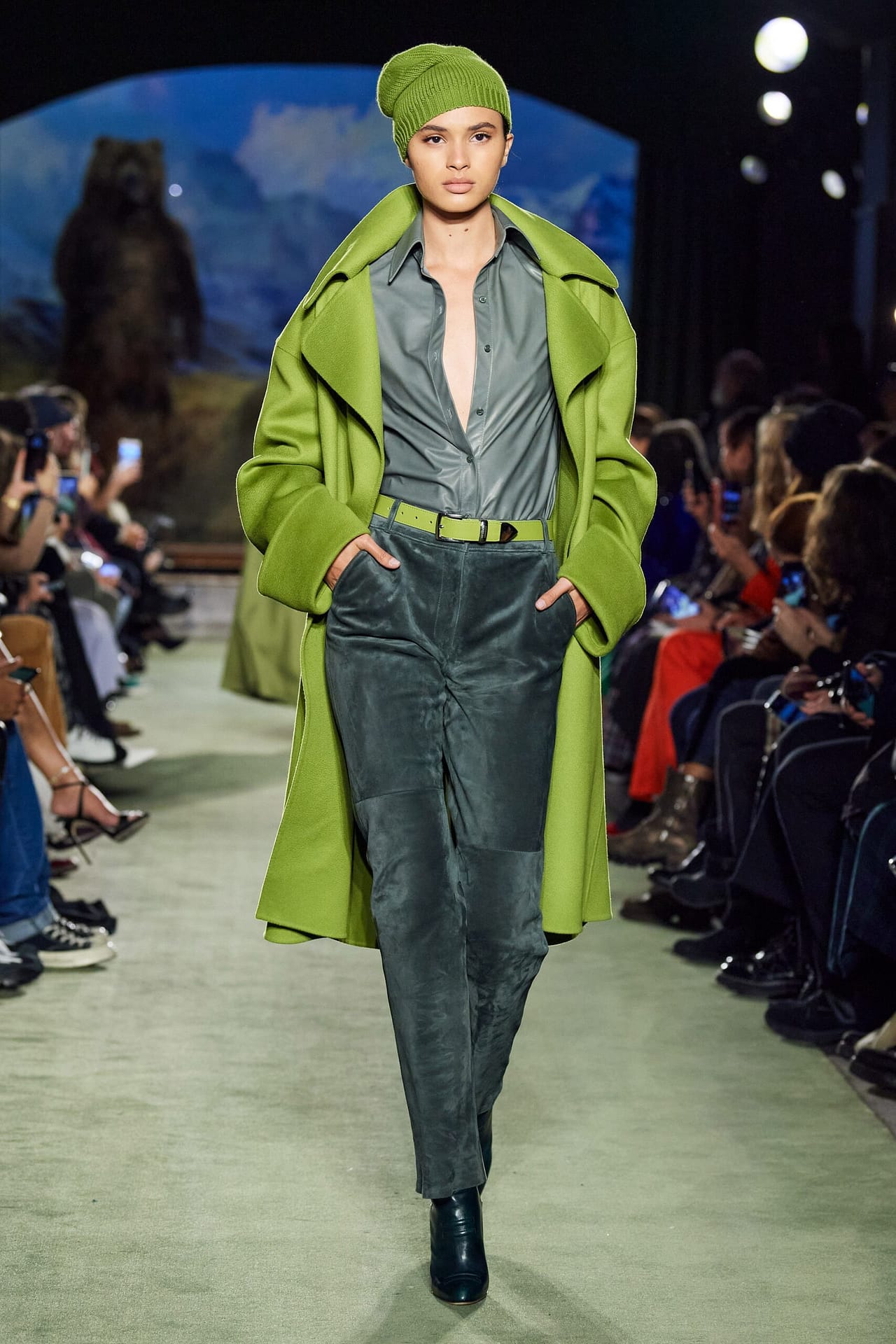 Photos via Vogue
---
Green Sheen
Green Sheen is one of the most eccentric and vibrant colors of the autumn-winter 2020/2021 season.
It is a bold acid yellow-green shade that will always stand out.
Miu Miu proposed a long green sheen dress wrapping and sensual in combination with a black handbag; Erdem presented an acid yellow-green satin dress with floral inserts and matching gloves. The result? Unique, daring looks that attract attention at first glance.
We saw green sheen looks at: Anteprima, Miu Miu, Erdem, Gucci, Marine Serre.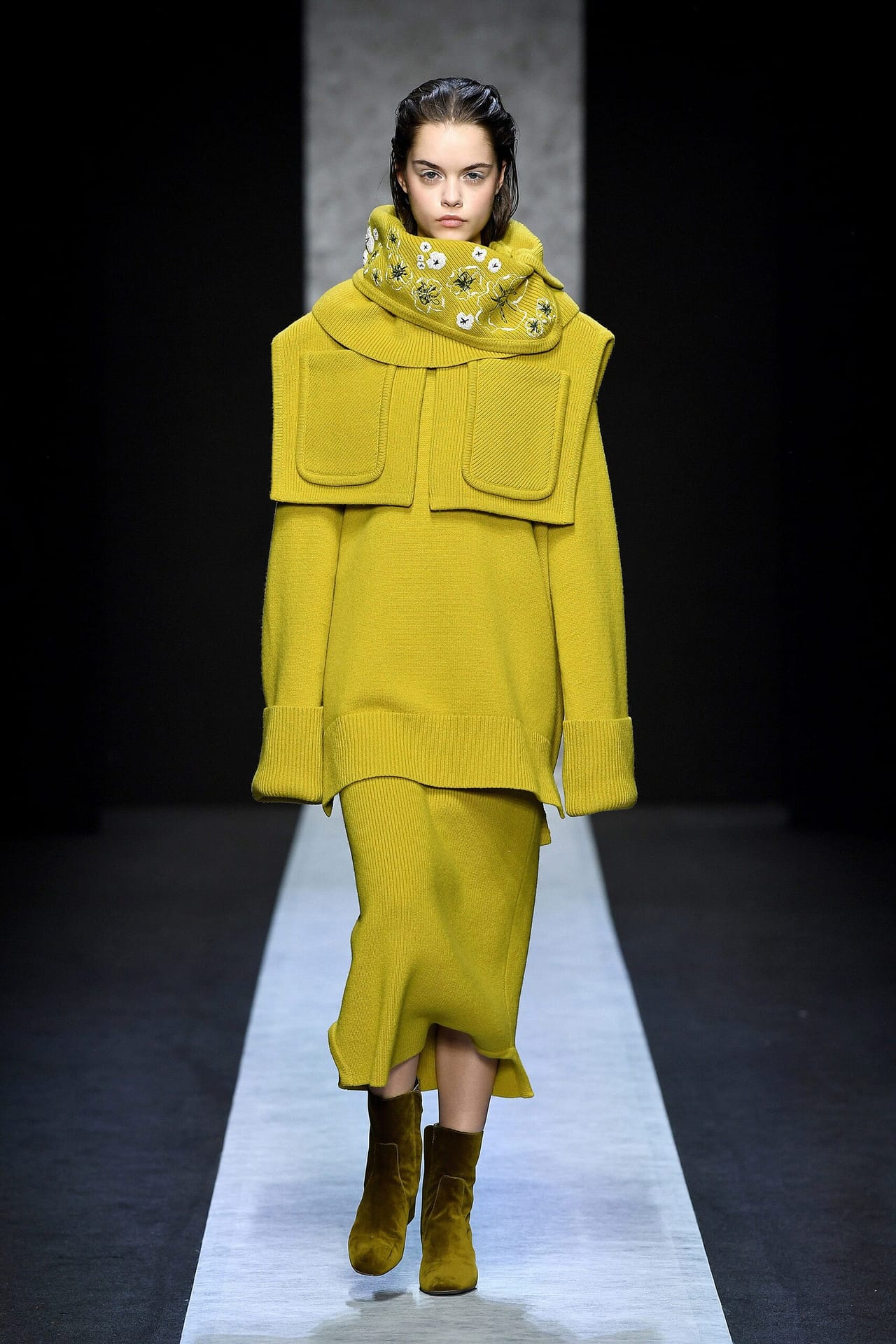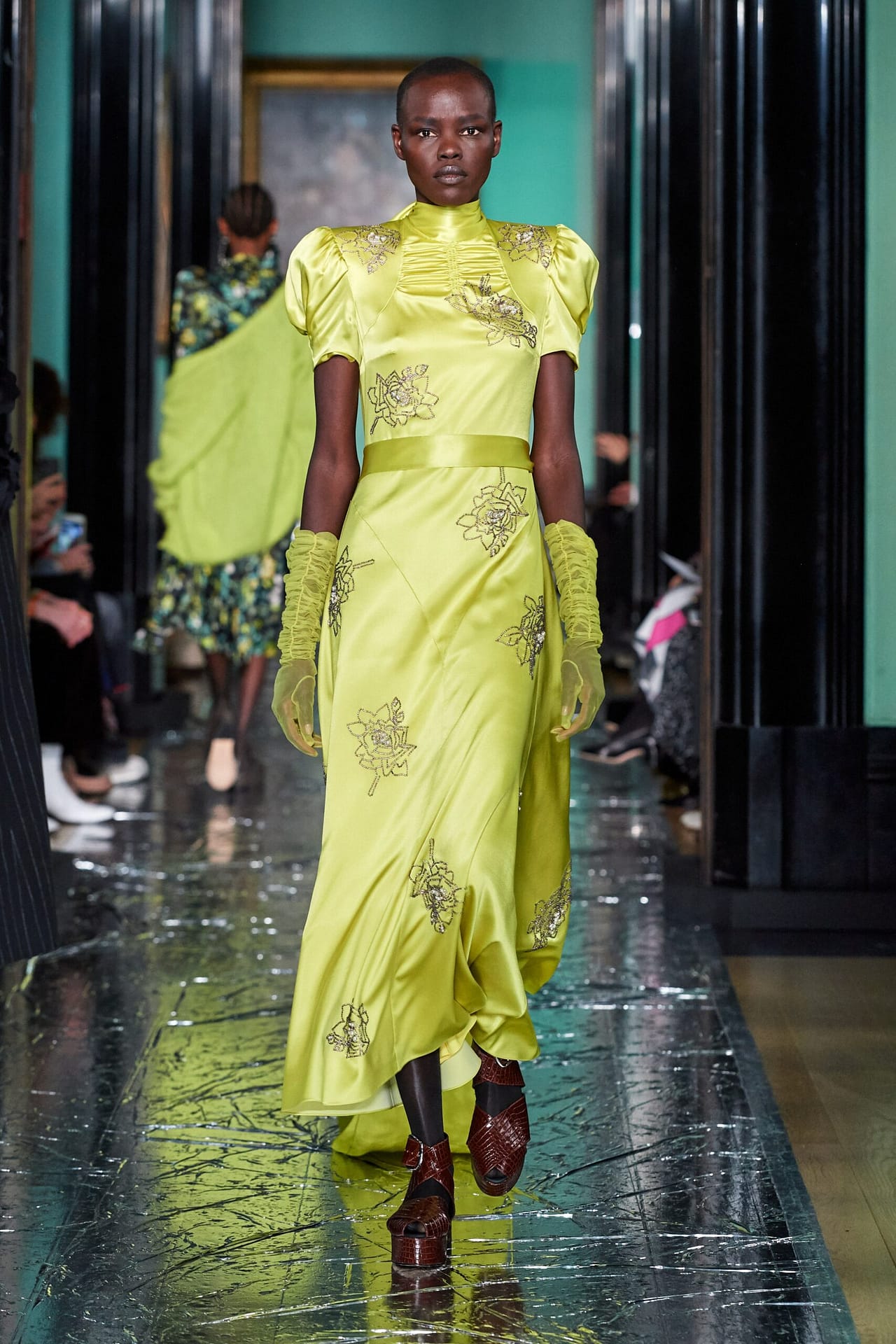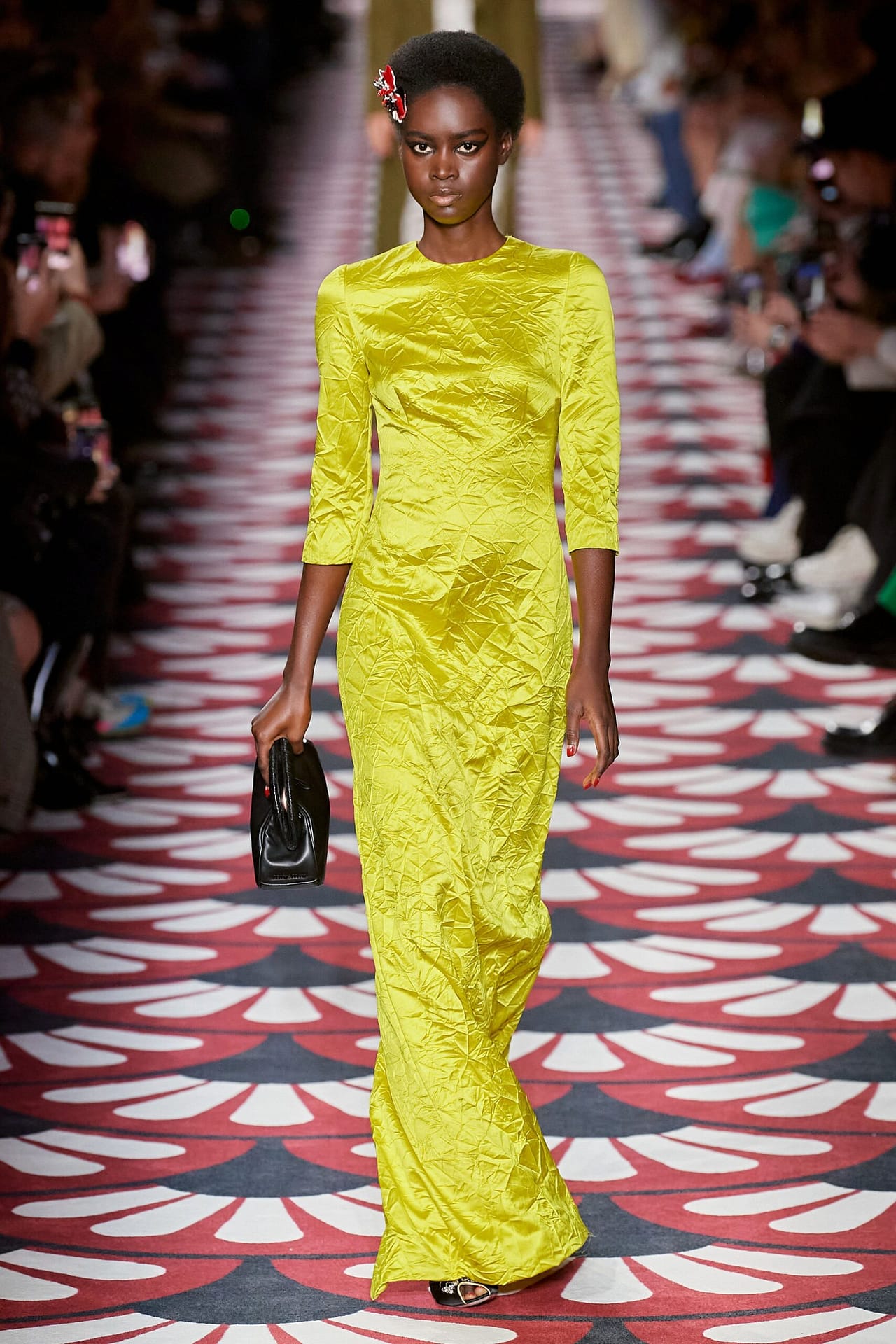 Photos via Vogue
---
Make your stylish outfit with our premium quality Italian fabrics for dressmaking
new tess offers a wide range of fine green fabrics in silk, wool, viscose, linen, cotton or polyester.
Let yourself be inspired by the looks of the fashion shows and buy online the fabric that best reflects your style.
In order to choose the most suitable colour and fabric for your sewing project, you can order our free Sample Sets (available only for plain fabrics in continuous supply).