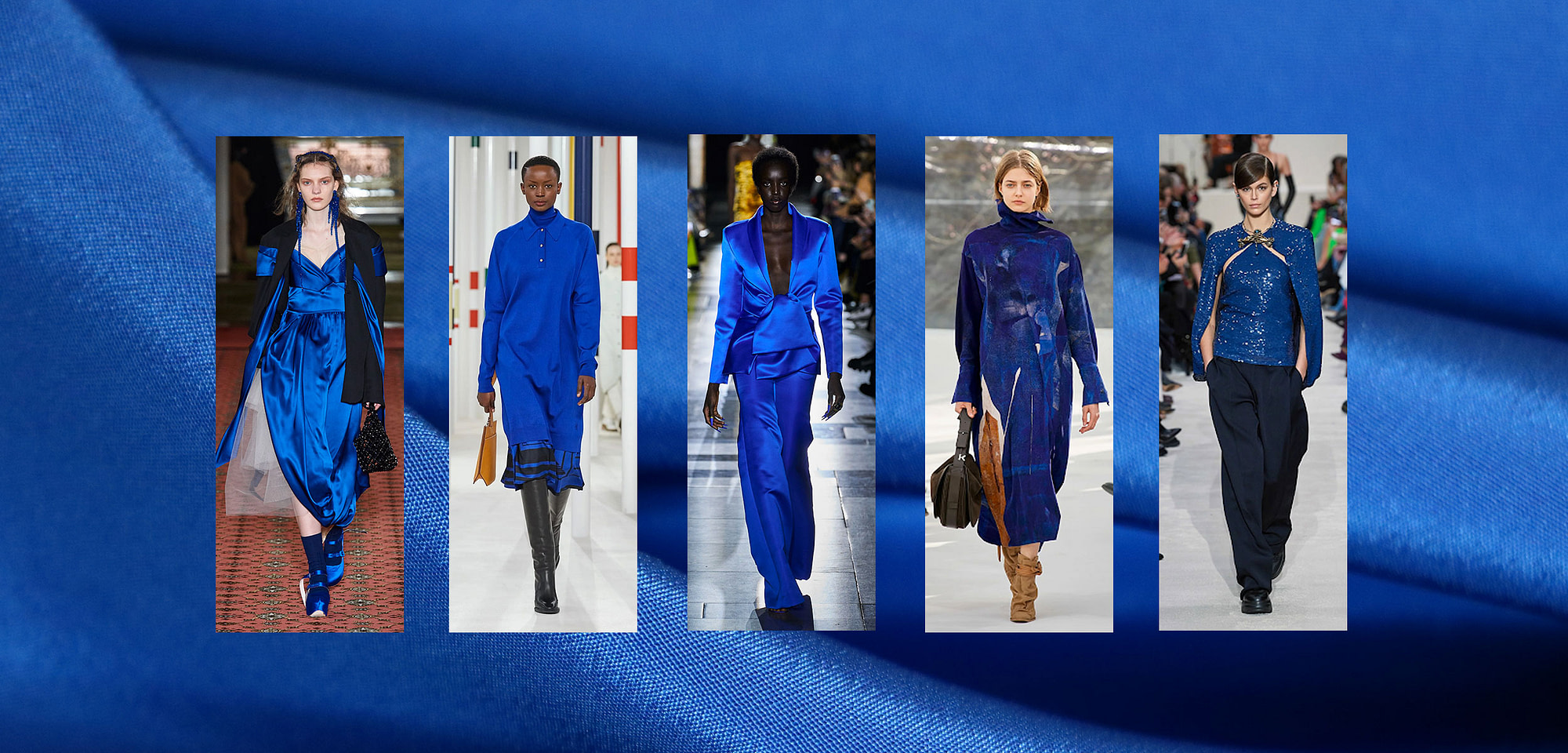 Fall / Winter 2020-2021 Colour Trends: Blues
Blues took over the fall 2020 runway colors, with classic blue being a major stand out as Pantone's Color of the Year for 2020.
---
Most fashionable fall winter 2020/21 blue shades
Classic Blue
This deep but vivid blue shade that evokes memories underneath the night sky has proven to be one of the most dominant fashion colors 2020 has to offer and an extremely versatile colour.
Elegant, calm yet bold and bright, classic blue makes every woman feel confident and is perfect to wear head-to-toe, as in the casual fall look proposed by Monse: classic blue wool coat, mini dress, scarf, and matching fishnets.
We saw classic blue looks at: Monse, Oscar de la Renta, Louis Vuitton, Carolina Herrera.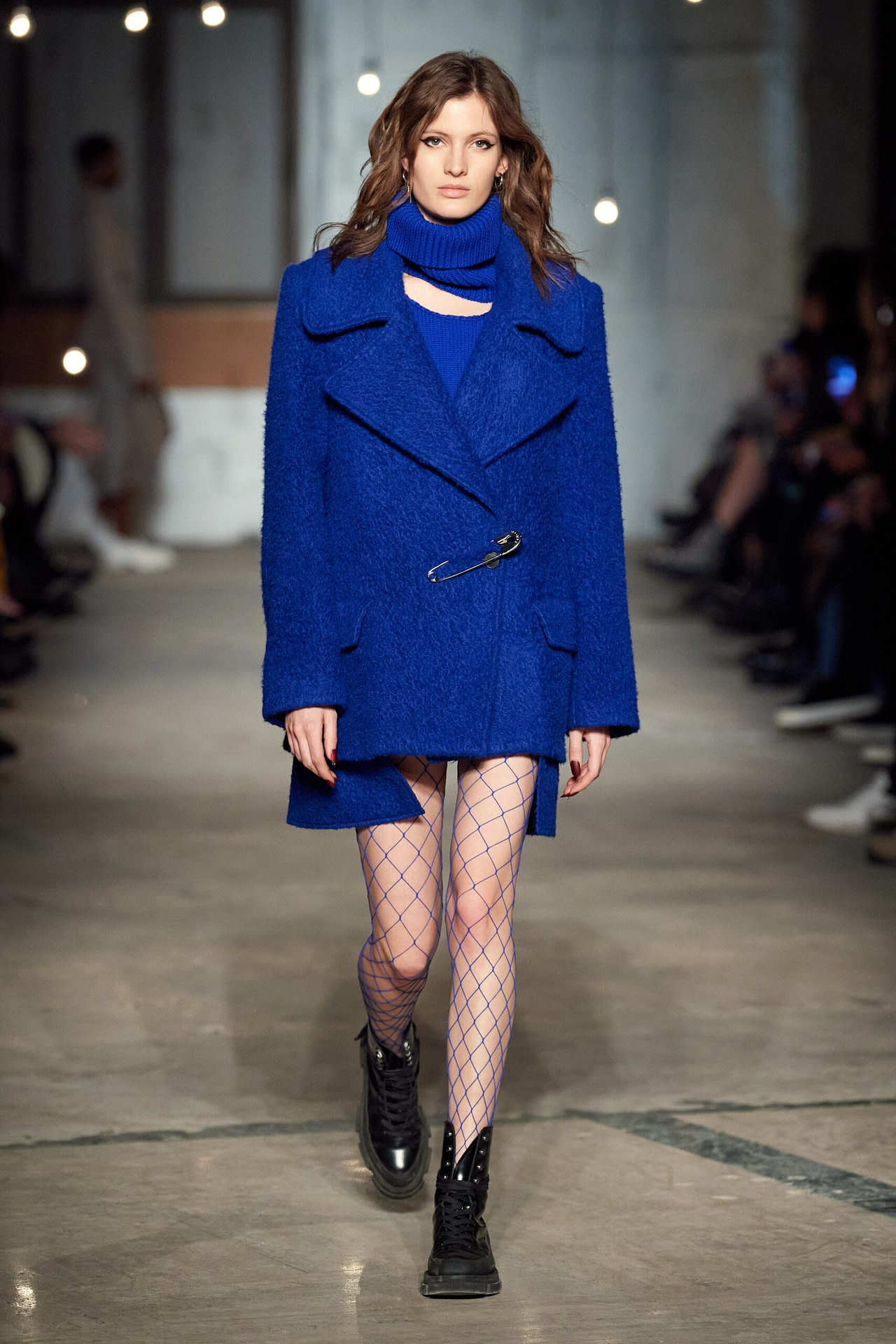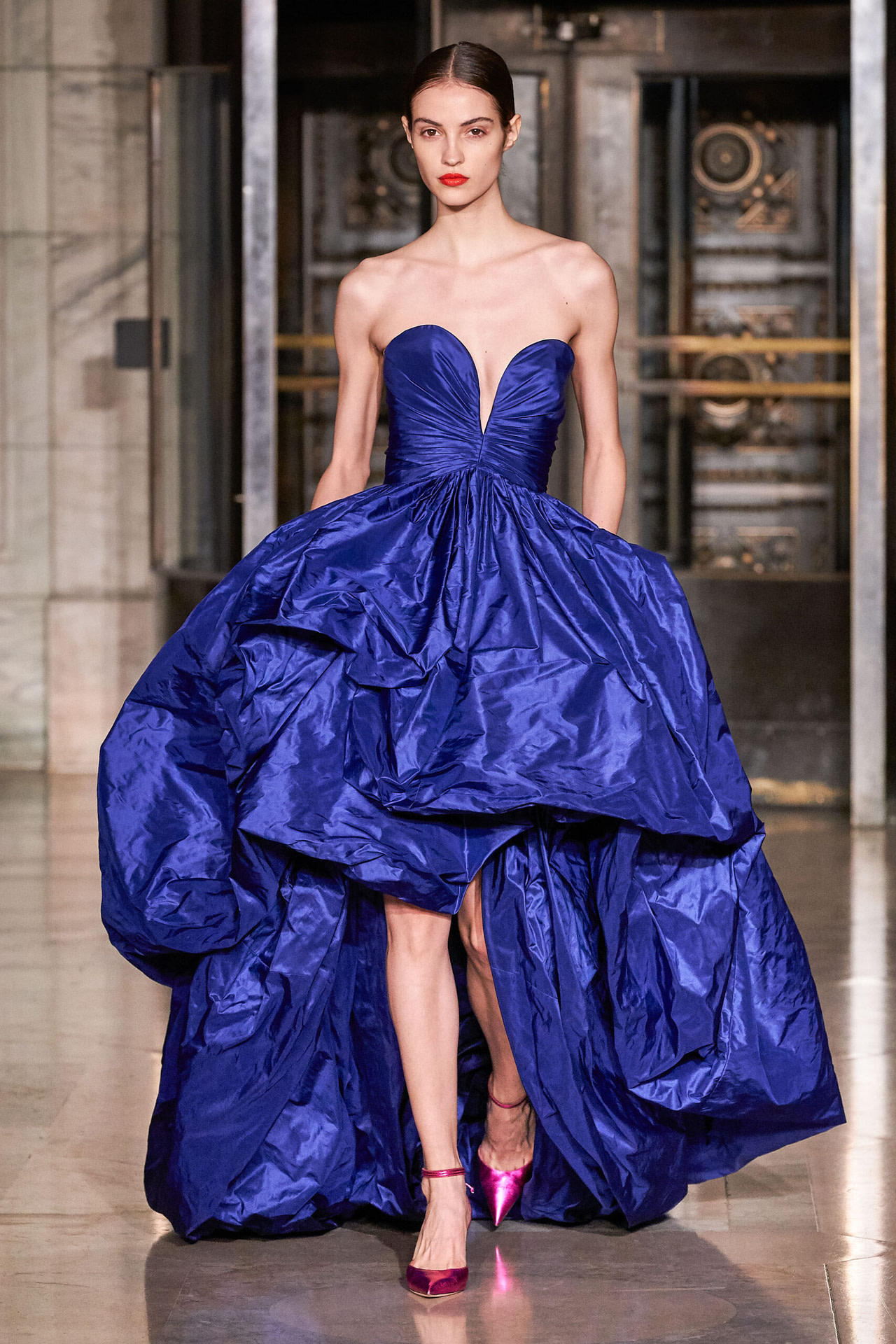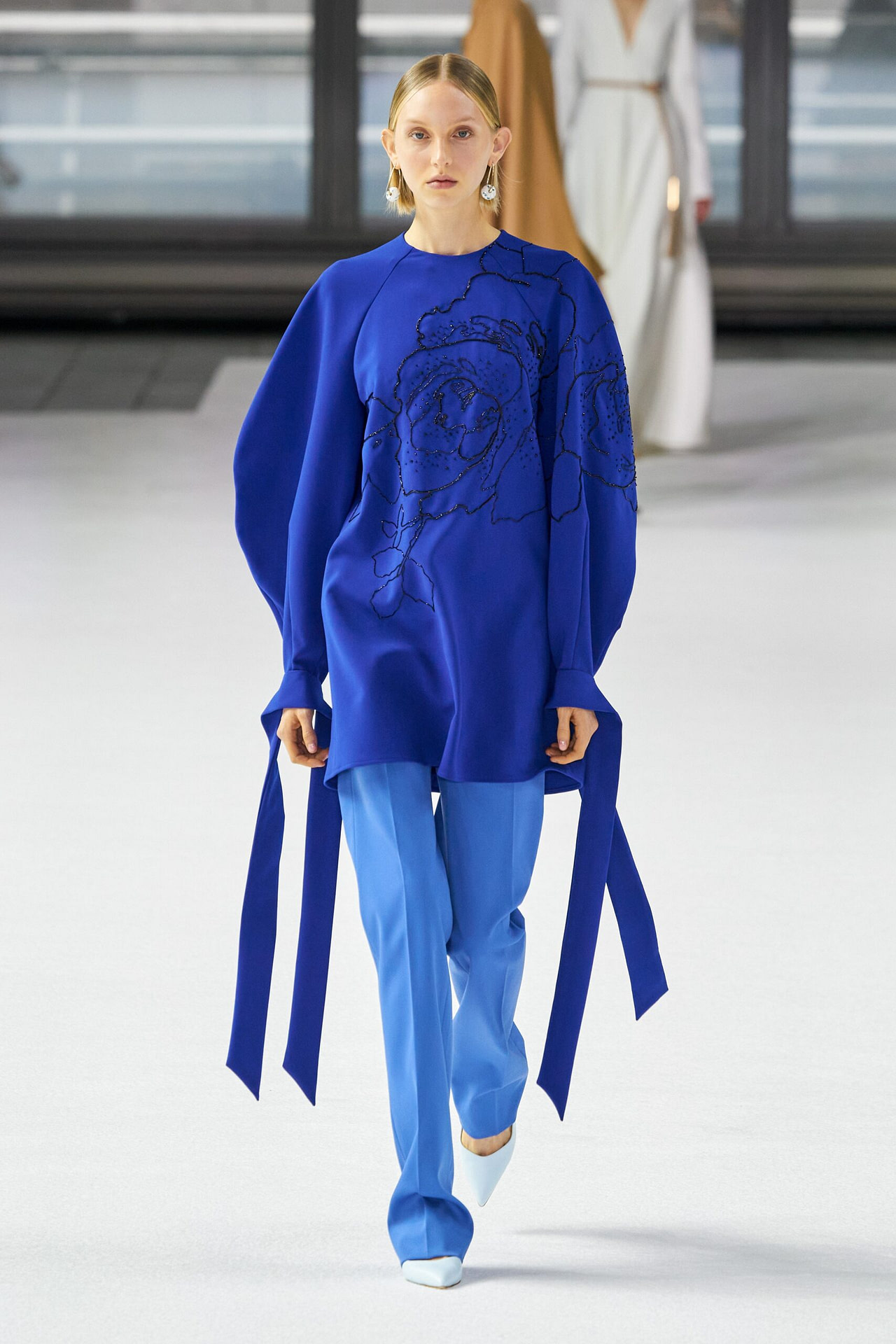 Photos via Vogue
---
Dress Blues
Dress blues is one of the key fall 2020 color trends.
Nocturnal, almost black with a note of blue that recalls the sky at dusk, neutral and easy to match, this color has found wide use among designers for the autumn-winter 2020/2021 collections.
Widely used by Victoria Beckham, dress blues is perfect for making formal wear in silk or velvet, such as the glamorous strapless velvet dress by Etro, but also for sheath dresses, skirts, classic wide pants, jackets, dusters in wool crepe.
We saw dress blues looks at: Alexander McQueen, Oscar de la Renta, Victoria Beckham, Etro, Prada.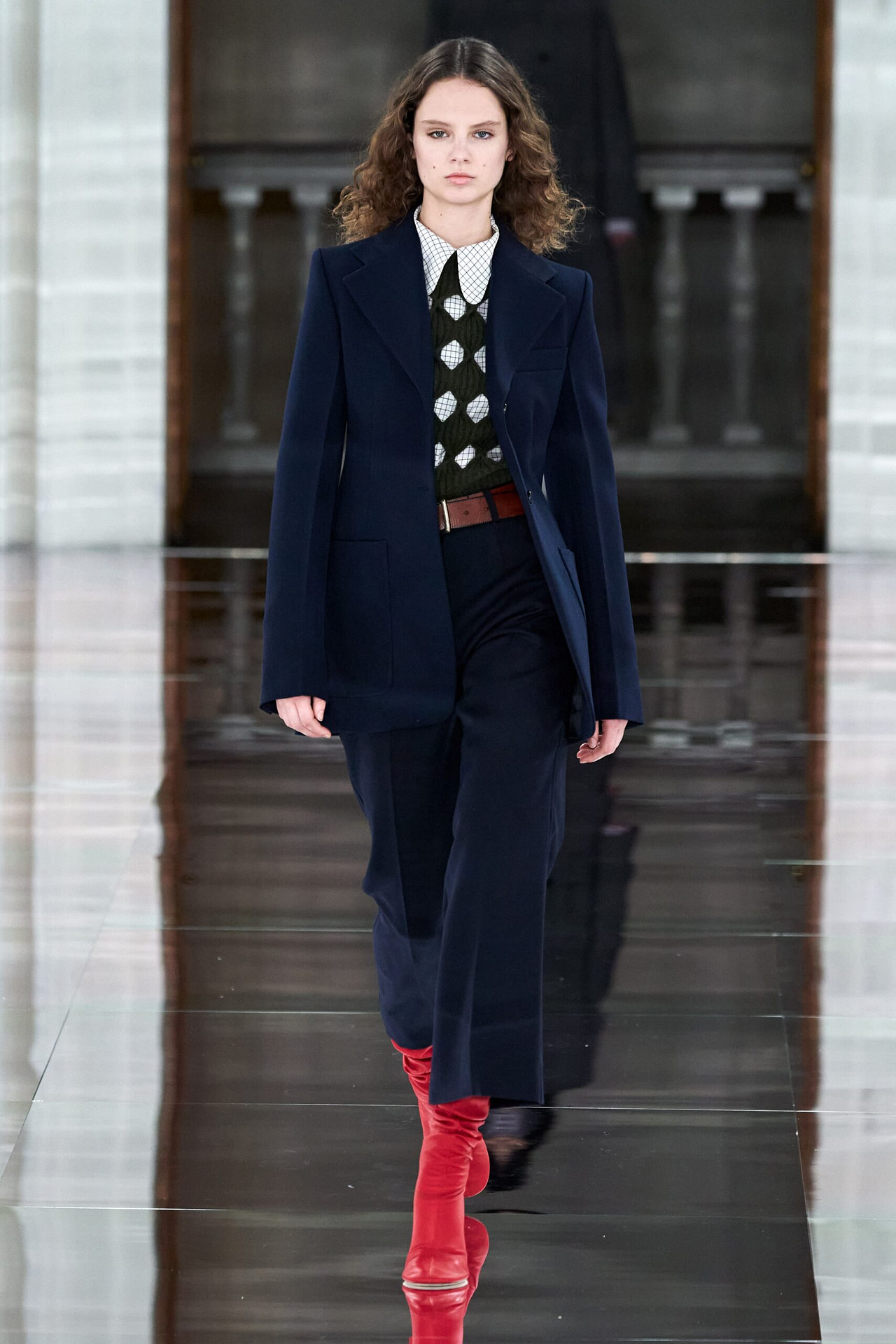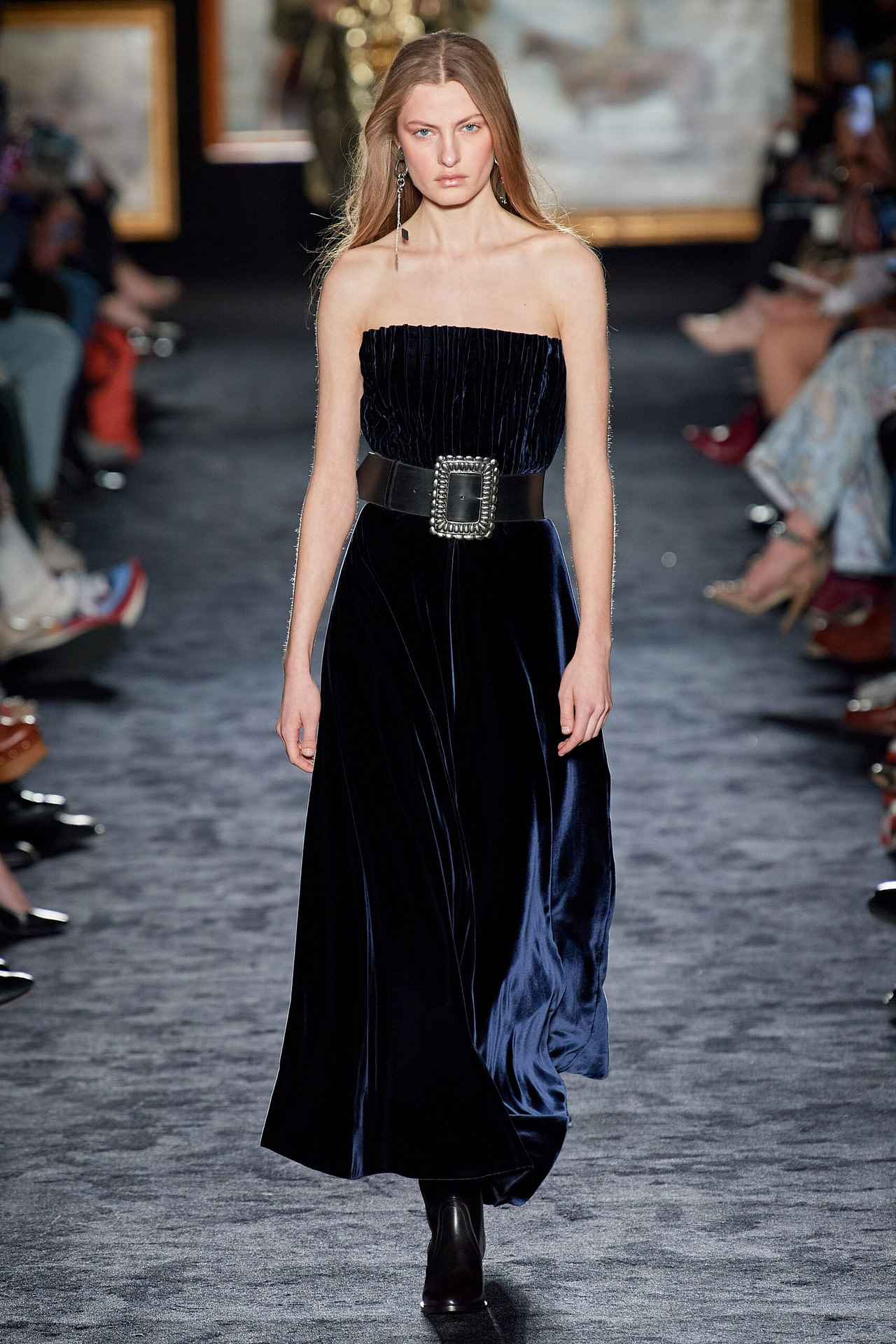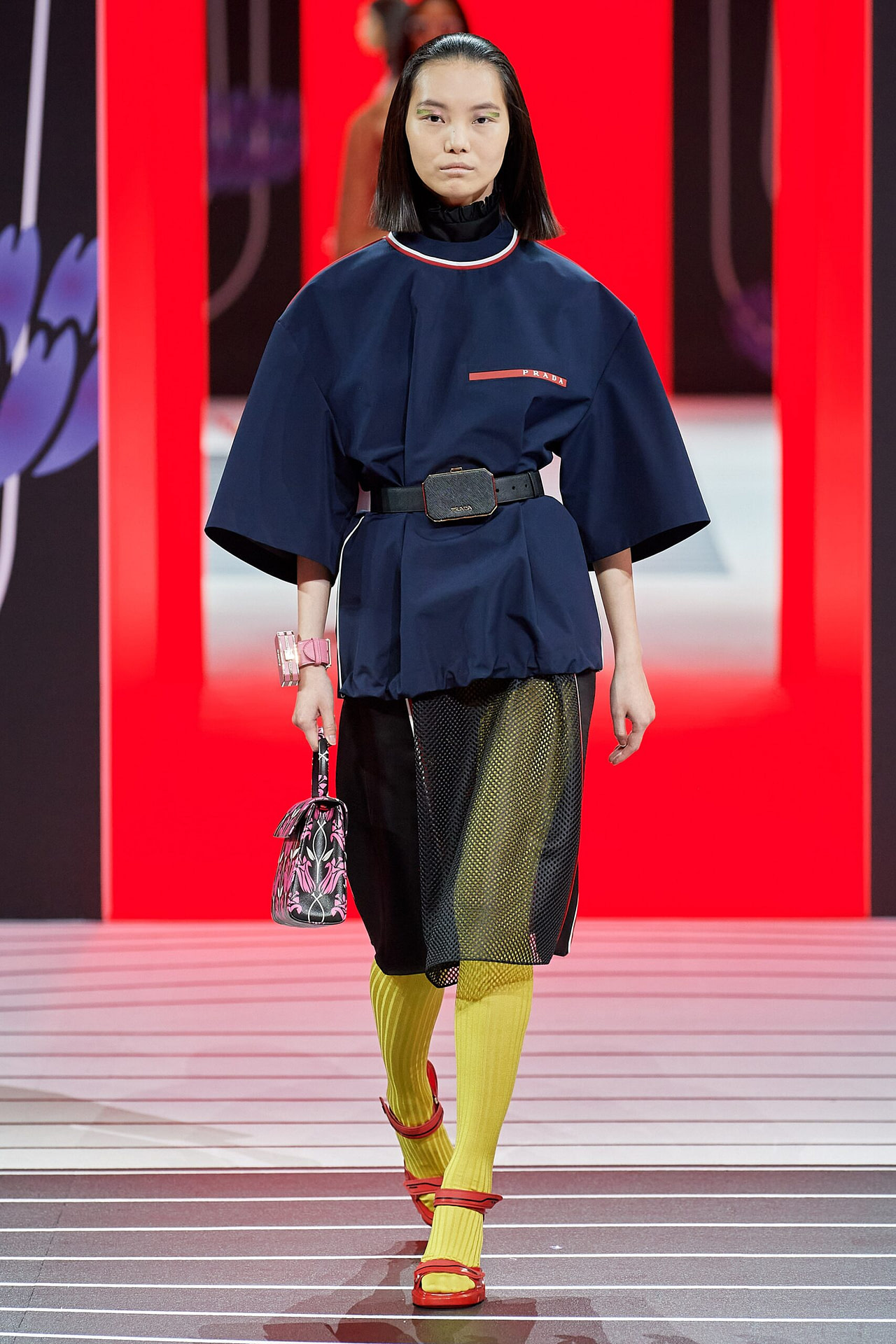 Photos via Vogue
---
Blue Depths
Blue Depths is a stylish and self-assured dark blue colour that Pantone describes as implying "an air of mystery and the unknown".
Deep yet cool and saturated, blue depths brings to mind the dark ocean and is perfect to make breath-taking evening looks or warm and elegant wool capes.
We saw blue depths looks at: Balenciaga, Prada, Rodarte, Marc Jacobs, Oscar de la Rent.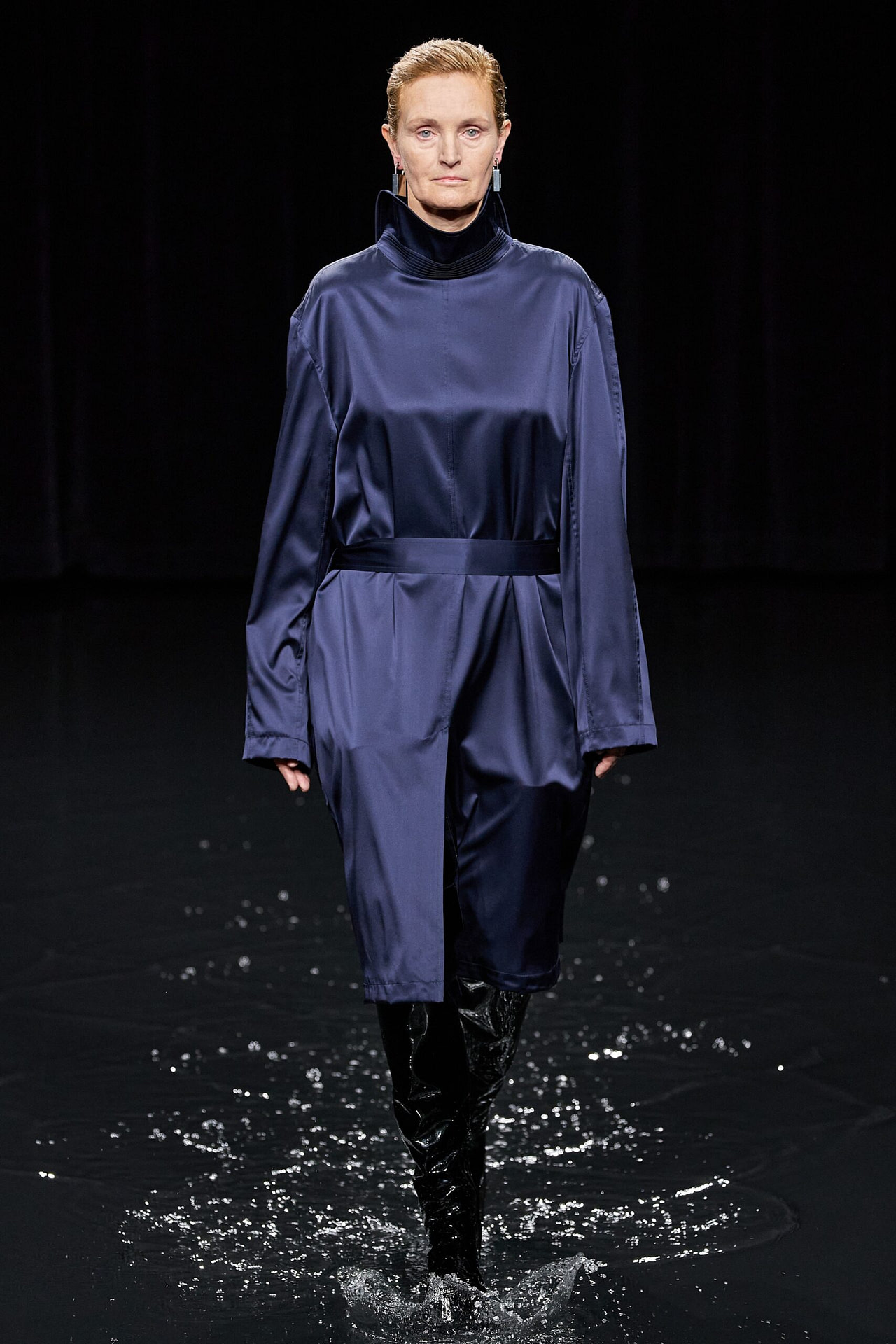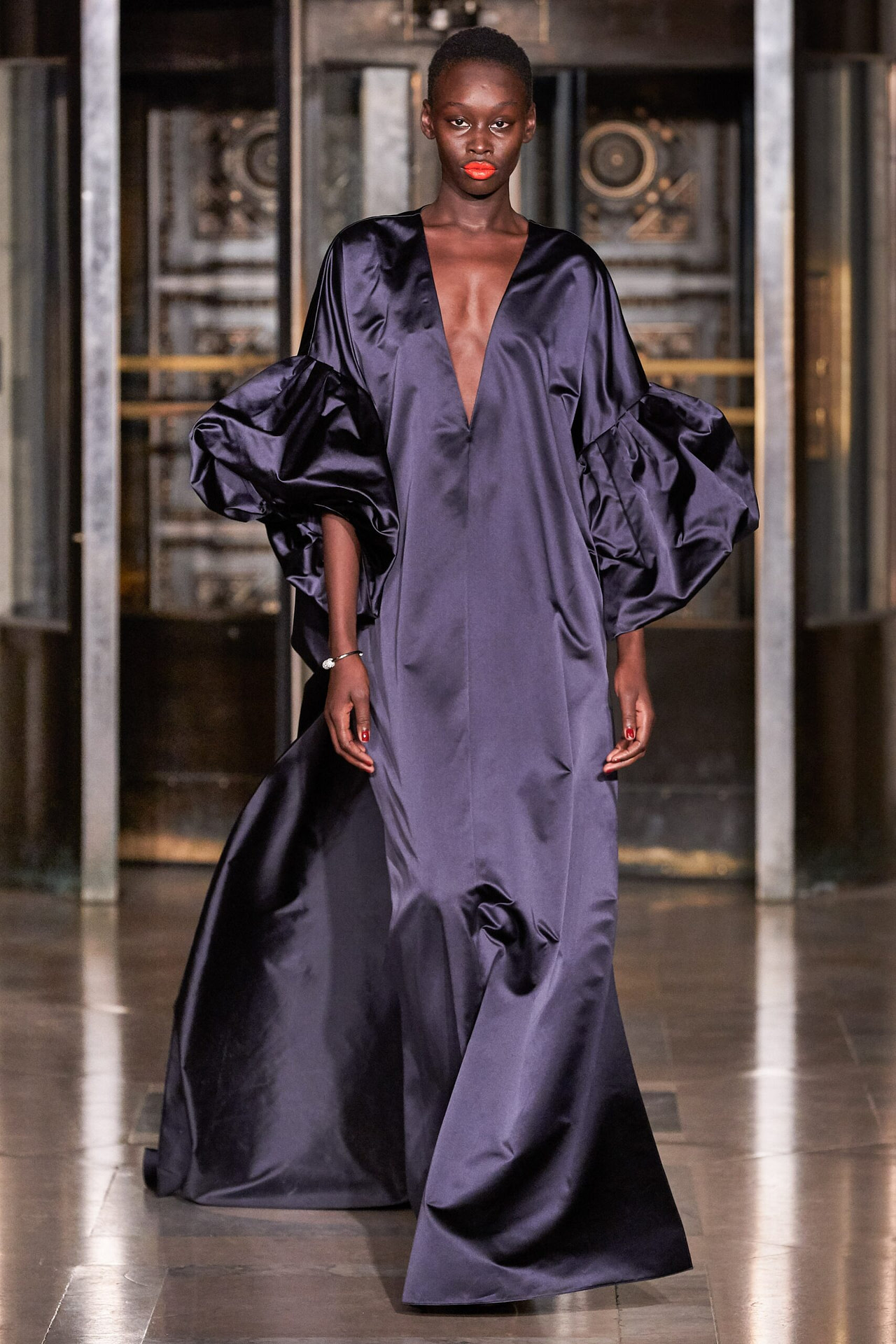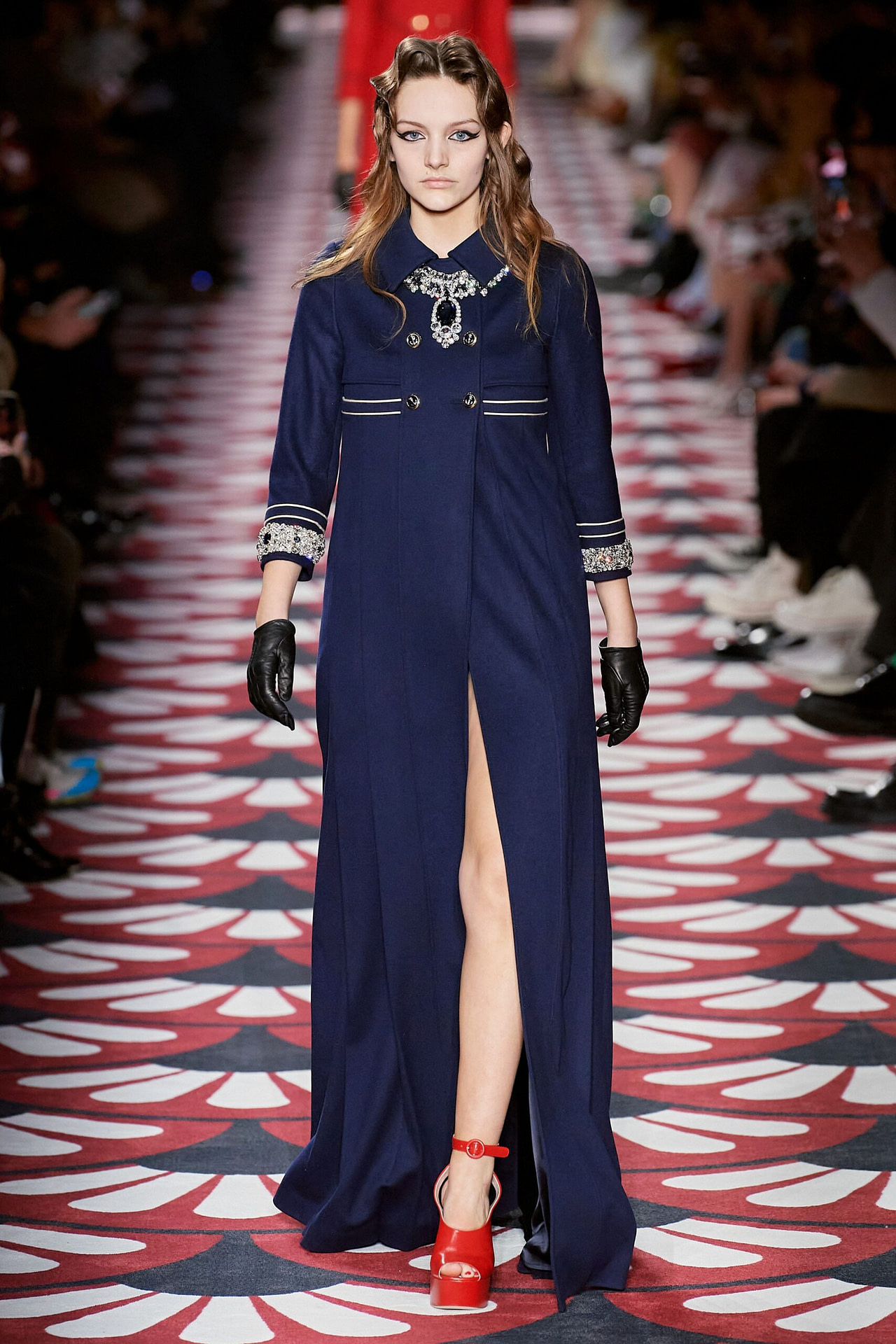 Photos via Vogue
---
Make your stylish outfit with our premium quality Italian fabrics for dressmaking
new tess offers a wide range of fine blue fabrics in silk, wool, viscose, linen, cotton or polyester.
Let yourself be inspired by the looks of the fashion shows and buy online the fabric that best reflects your style.
In order to choose the most suitable colour and fabric for your sewing project, you can order our free Sample Sets (available only for plain fabrics in continuous supply).