Fall / Winter 2019-2020 print trends
The fall winter 2019-2020 fashion focuses on the empowerment of women. The fashion system has brought to the catwalk authentic ladies of character and determination, drawing heavily on androgynous silhouettes, but also classy women wearing refined silhouettes and precise cuts.
The fall 2019 print trends include callbacks to spring, like various florals and polka dots, but also classic autumn-like patterns, such as plaid, paisley, houndstooth and checks. Animal prints are also back with a vengeance.
Which of these prints will become staples in your autumn and winter closet?
---
Houndstooth
Dominating silhouettes from head-to-toe, the high-contrast houndstooth motif saw a fusing of retro spirit with a distinctly androgynous allure.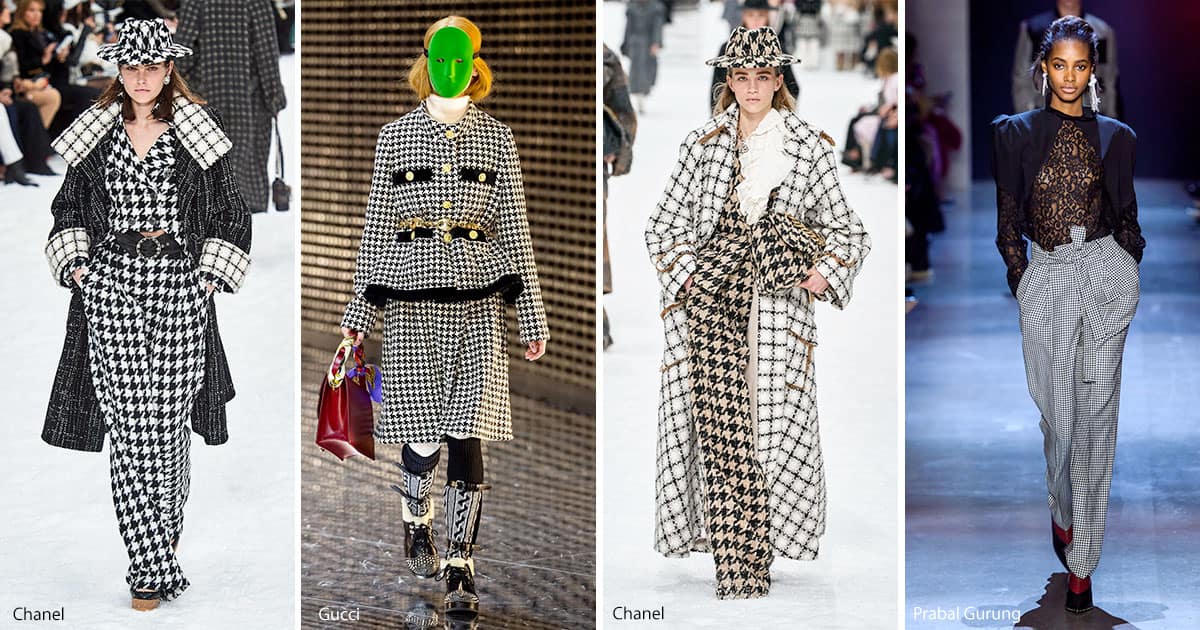 ---
Tweed
This rough, but cozy autumnal material, declined in a variety of textures and colours – from herringhone to windowpane checks and Prince of Wales plaid, appeared in the fall collections of major fashion designers, who used it for high-quality tailored garments: from the outerwear to classic office-ready skirt suits to pants to romantic dresses.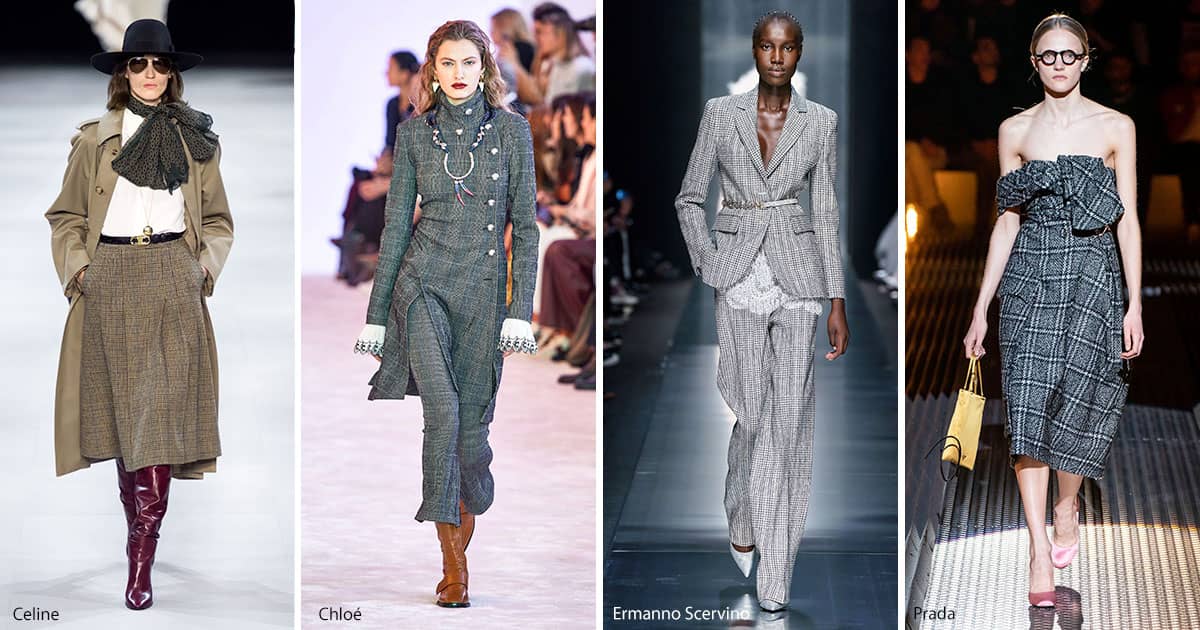 ---
British Plaid
Plaid suiting, minidresses or mashed-up combo are already hits in the street style world.
This print is heavily associated with warm fabrics, whether it be the Scottish tartan cloth or a lumberjack coat, so it's a lovely addition to the fall/winter wardrobe.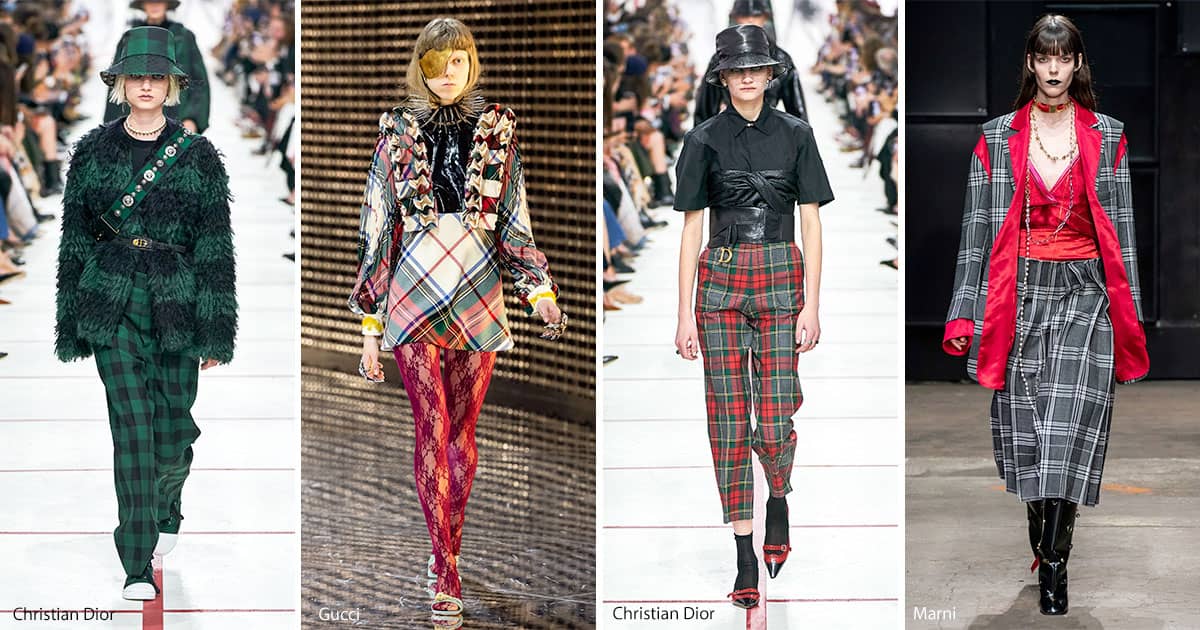 ---
Animal Prints
Animal print is staying strong as a trend for fall 2019 and we're seeing leopard, snakeskin, zebra stripes and even tiger patterns on most catwalks. It's a surprisingly versatile pattern: you can easily dress the look up or down.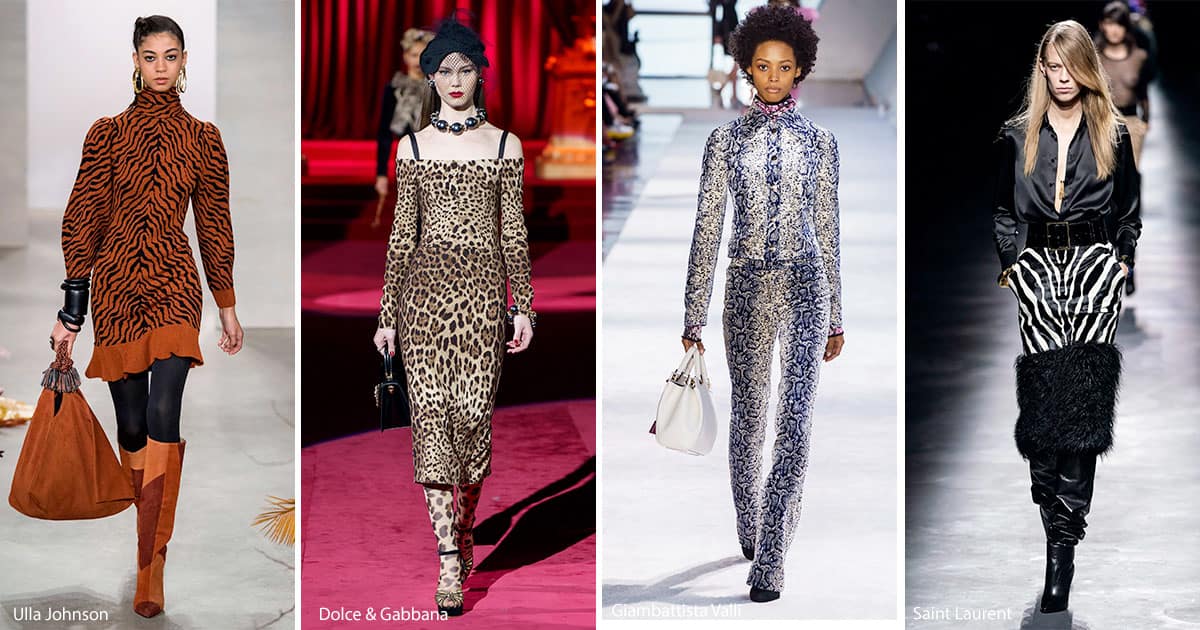 ---
Black and White Polka Dots
Polka dots are a print that is as cute and quaint as can be. It gave a refreshingly light feel, especially amongst all of the more intense fall 2019 fashion trends that made up this season.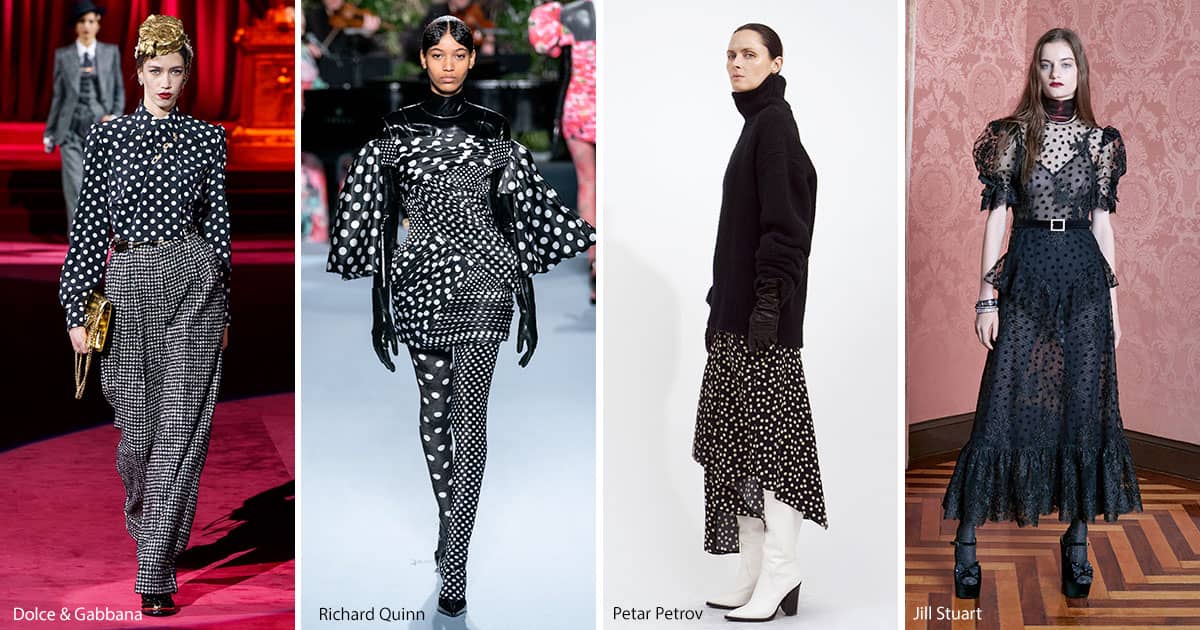 ---
Fall / Winter 2019-2020 Print Trends in our fabrics
Which of these prints will become staples in your autumn and winter closet?
Browse our selection of fabrics featuring the fall / winter 2019-2020 print trends and start your next sewing project at shop.newtess.com.