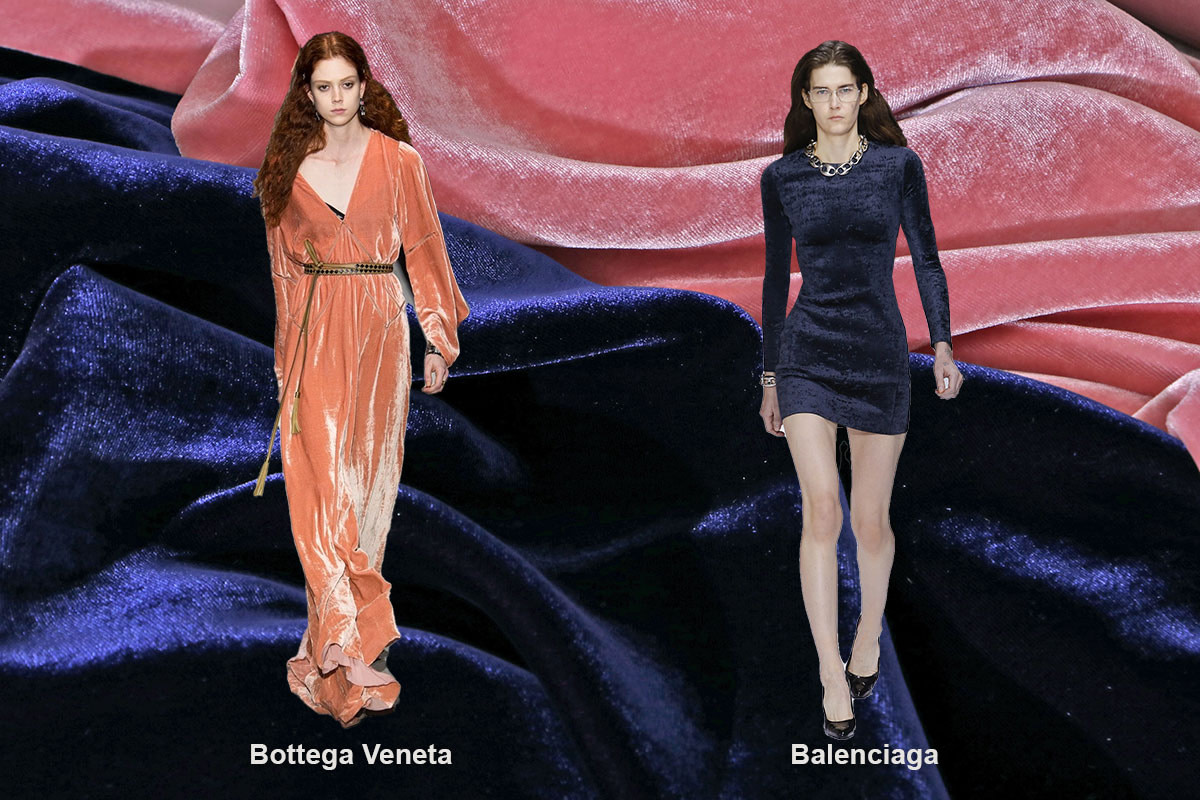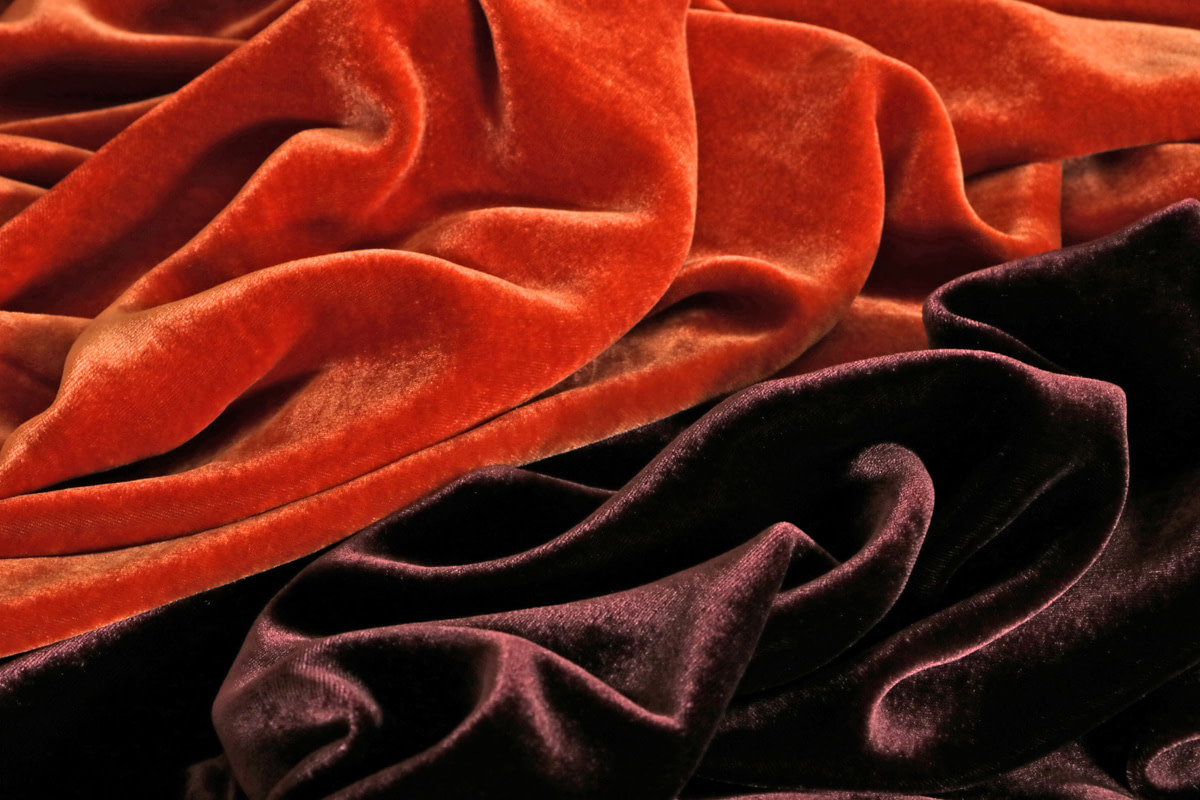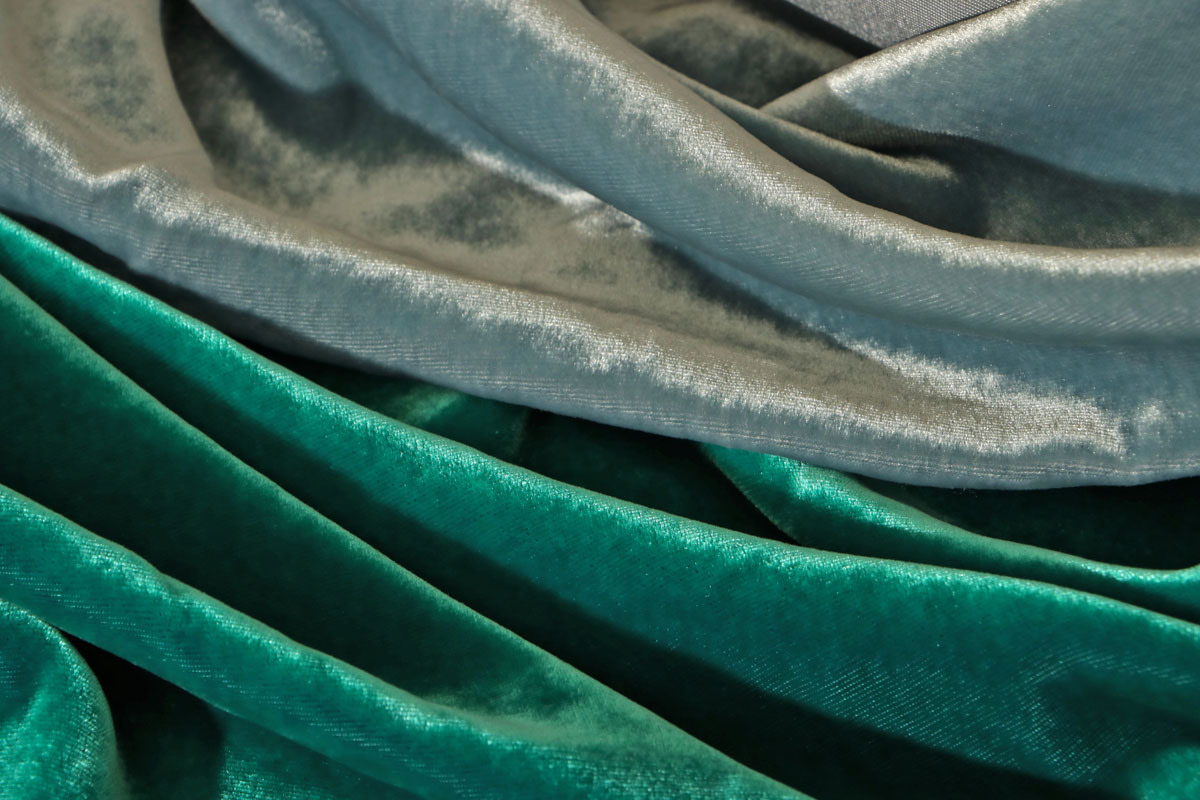 Fall / Winter 2018-2019 Trends: Velvet
Velvet is the must-have fabric for the Fall/Winter 2018-2019 season and it won't only be favored during cold weather months, either.
Ideal to add a touch of glamour to any outfit, this sumptuous and versatile fabric also fits well into casual looks, especially if you want to give them a fashionable twist.
Velvet made a comeback on the catwalks a couple of seasons ago after years of oblivion, this season we spotted stunning velvet creations both in deep dark shades and in bright vibrant hues.
Many designers have chosen him for the Fall/Winter 2018-2019 collections.
Retro reminiscences for Bottega Veneta and Prabal Gurung:
Bottega Veneta proposed splendid tunic dresses in total velvet in the colours antique pink and yellow; Prabal Gurung proposed splendid dresses and velvet suits in the colours blue, yellow and burgundy.
Velvet mini-dresses for Balenciaga and Saint Laurent.
Dolce & Gabbana features jackets in blue-violet or electric blue velvet enriched with decorative details while long dark velvet evening gowns are proposed by Giorgio Armani and Ralph Lauren.
Who said that velvet is cold season fabric?
Velvet is becoming a year-round textile and we spotted it on many Spring Summer 2019 catwalks, such as Nicopanda velour one-shoulder catsuits, Cristiano Burani elegant velvet evening dress or Saint Laurent velvet jackets, ideal for breezy summer afternoons.
Get inspired by the ready-to-wear collections and start your next sewing project with our lightweight silk and viscose velvet fabrics for dressmaking.