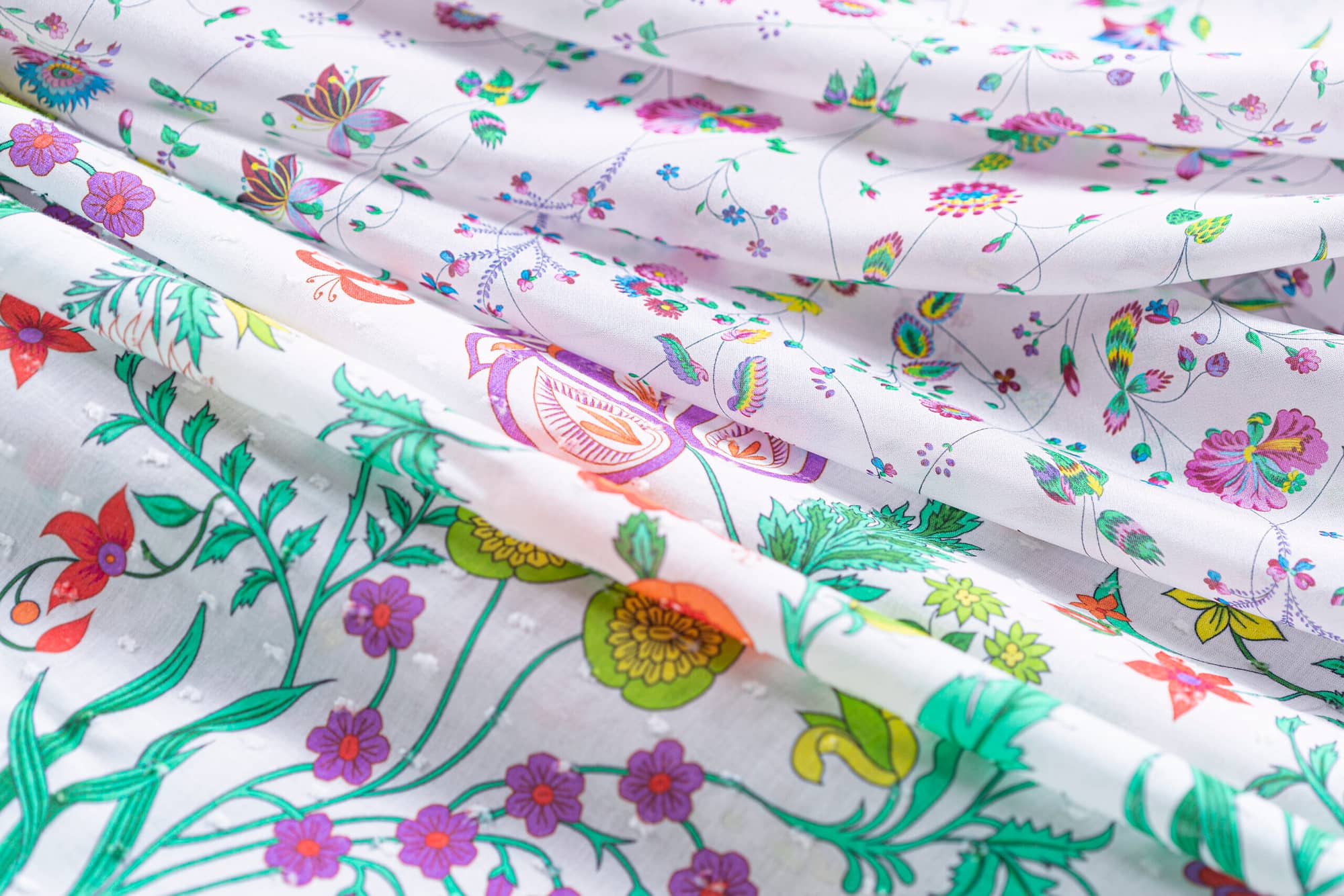 New Arrivals - March 2021
Discover the new arrivals to our online fabric store!
Be inspired by March's new arrivals to create your next garment for the warm season:
Soft silk habutai prints featuring an ethno-floral or micro floral pattern.
Floral and maxi polka dots cotton poplin fabrics.
Cotton fabrics embroidered with tiny dots in relief, featuring a patchwork or floral pattern.
A luxurious, elegant and bright mikado fabric in pure silk, available in white and ivory, perfect for wedding dress.
A beautiful 100% cotton muslin fabric, available in thirteen plain colours and a micro flower print. A fresh, light and soft fabric, suitable for summer shirts.
A stretch cotton fabric with an Oxford weave, available in several colours in either a floral print or an ethnically inspired striped print. Soft and resistant, it is suitable for jackets, skirts and dresses.
A cotton and viscose canvas fabric printed in a patchwork-like pattern, suitable for dresses, shirts, skirts, trousers.
We have new fabrics arriving all the time, so remember to check often and follow us on Instagram, Facebook or Pinterest.
Browse through our fabric store and start your next sewing project on shop.newtess.com
Oops! It appears that you have JavaScript disabled. In order to see this page as it is meant to appear, please re-enable JavaScript!