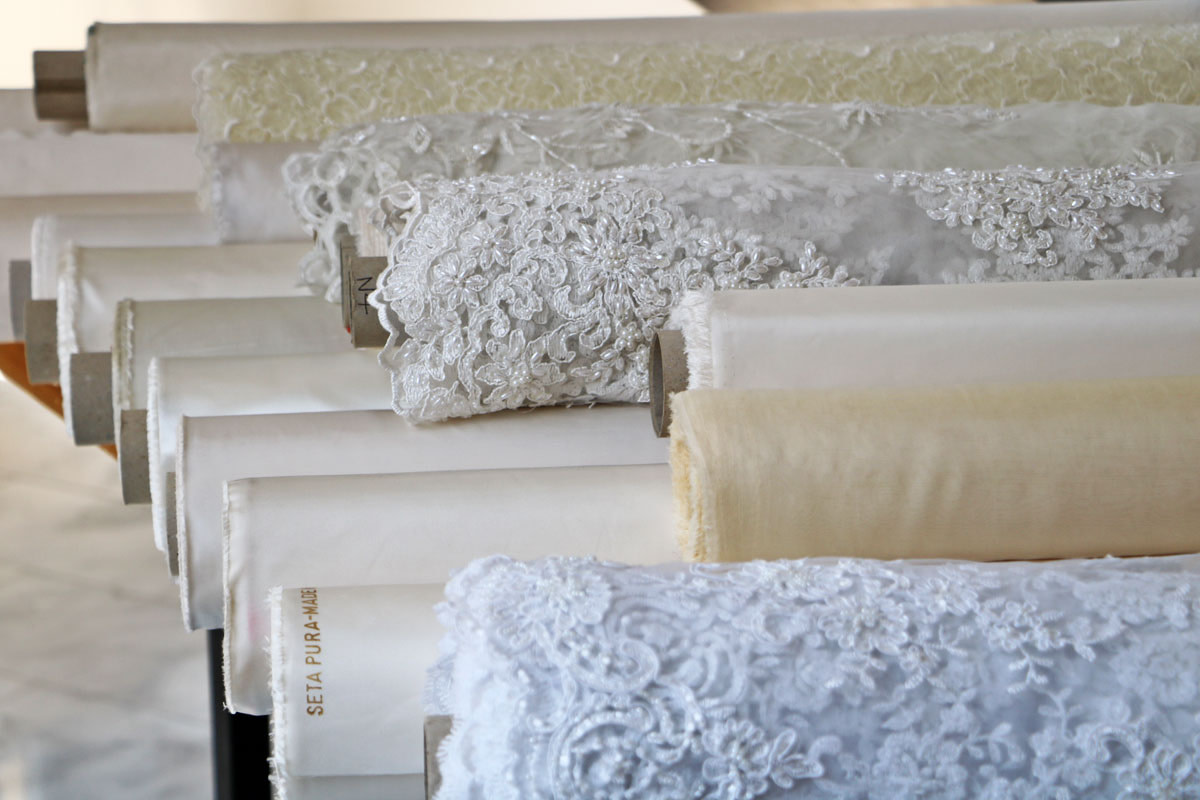 Fabrics for

Wedding dress

new tess offers a wide selection of luxury bridal fabrics, plain or with trendy floral prints and bridal laces of the highest quality.

Read more

Whether your bridal gown is modern or traditional, we offer top quality silk wedding dress fabrics in different shades of white and pastel colours and beautiful bridal laces, all Made in Italy and sold online by the metre.

The fabric is a key element in the choice of a wedding dress. A high quality fabric can make even the simplest bridal dress fabulous.

Every fabric has its own unique properties, so be sure to choose the most appropriate for your wedding dress. Read our guide to silk wedding dress fabrics.

Not sure about which colour or fabric best fits your project? Order our free sample sets (available only for plain silks).